BUNDLE AND SAVE! UP T0 25% WHEN YOU BUY SCUVVERS FOR YOUR TRIBE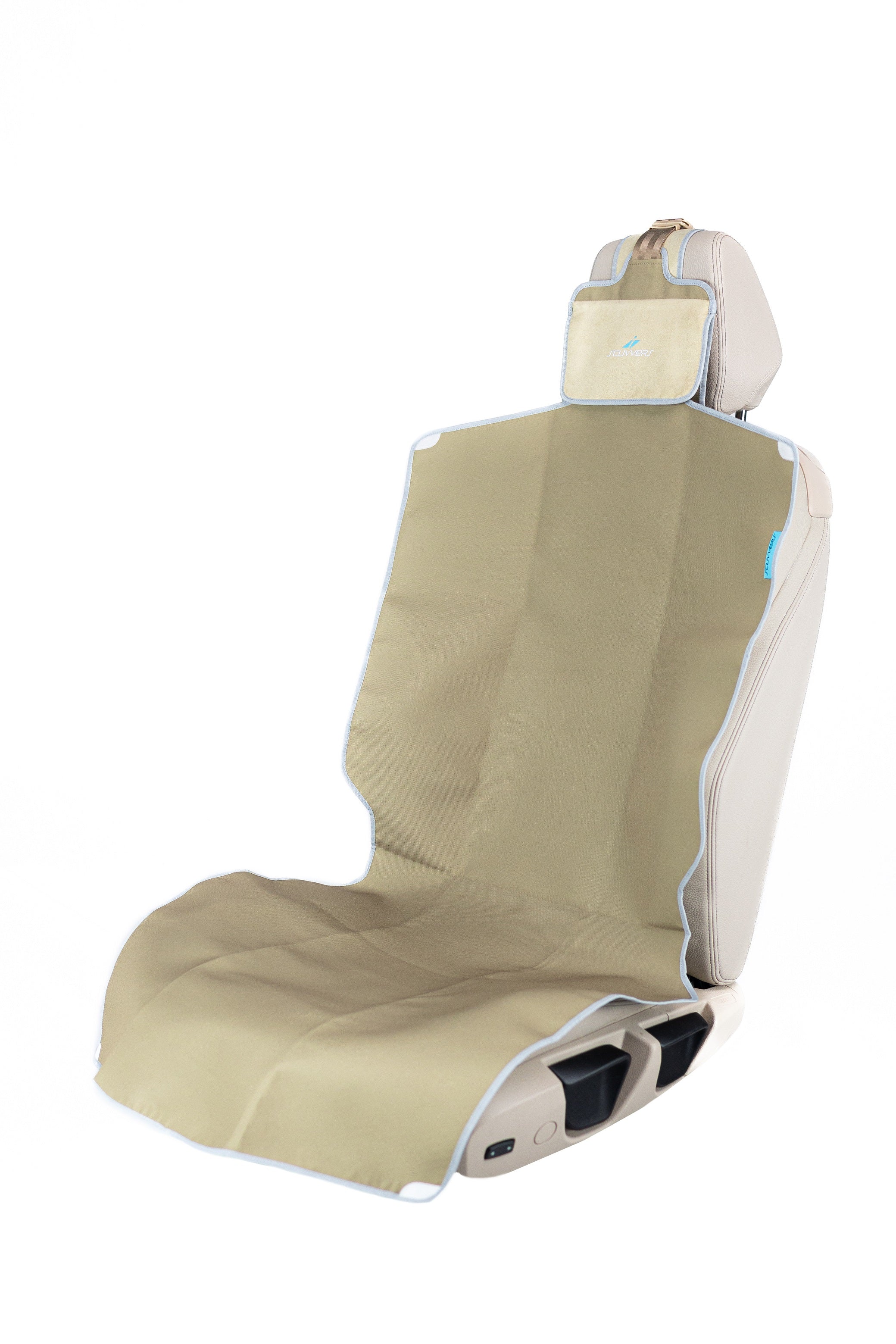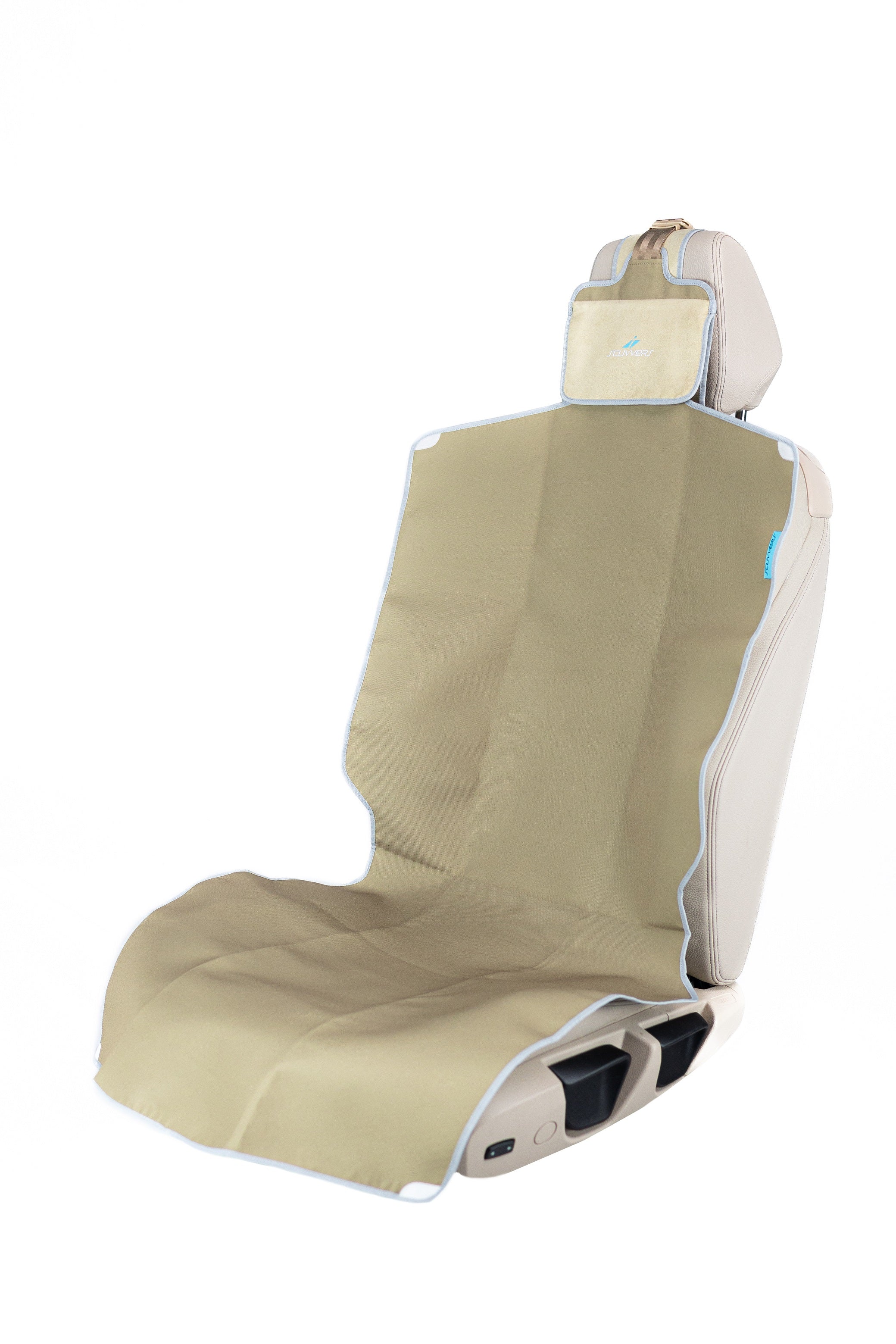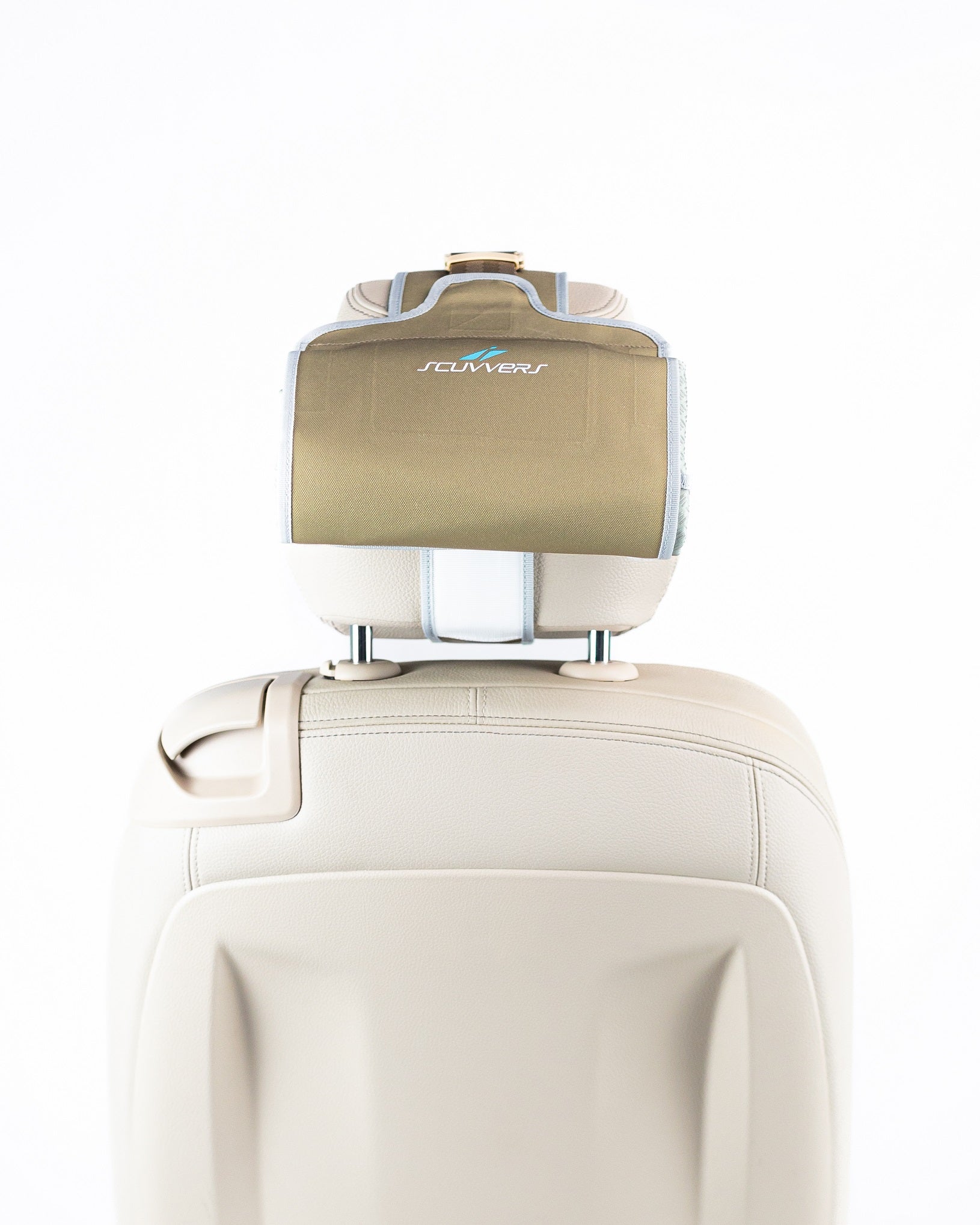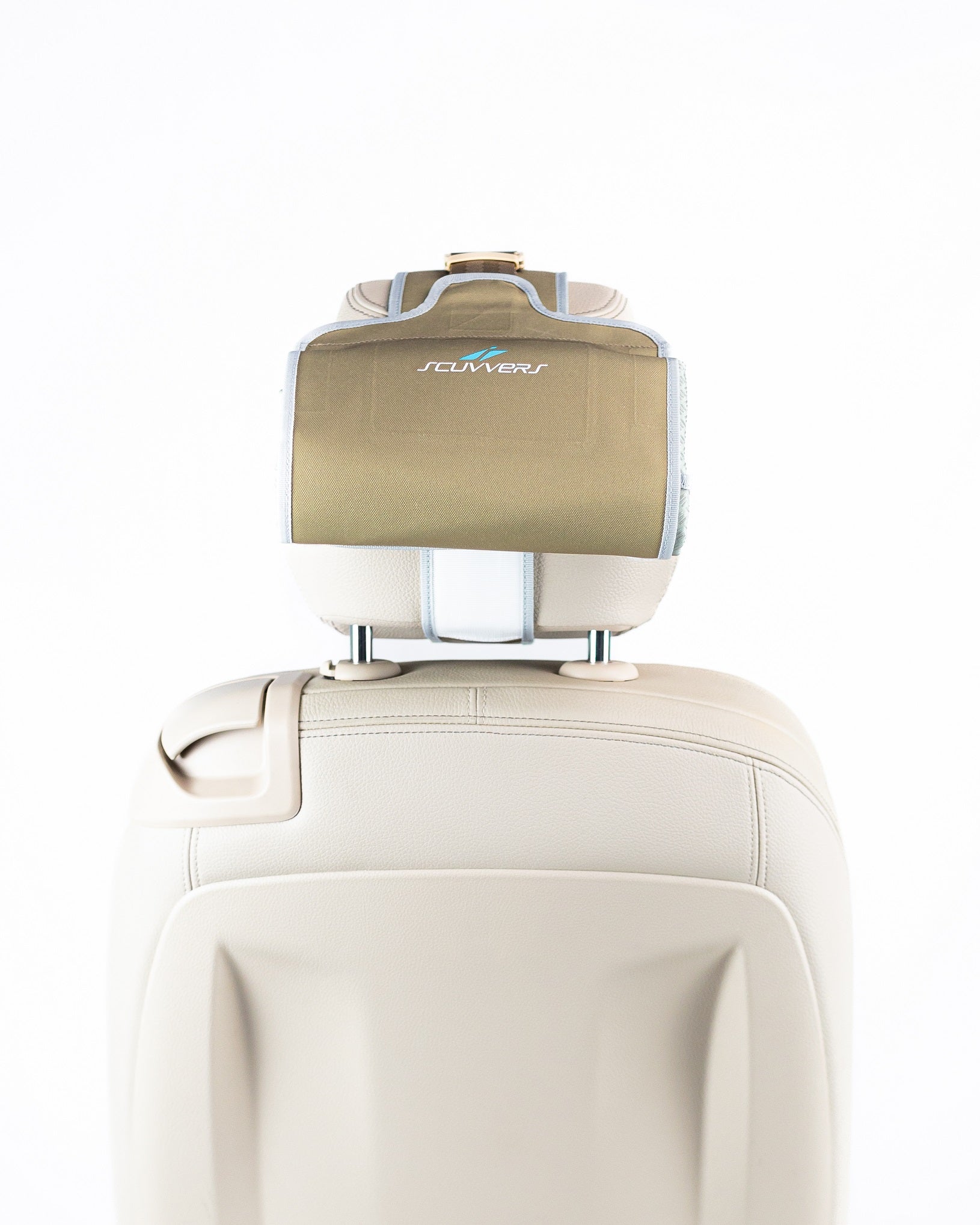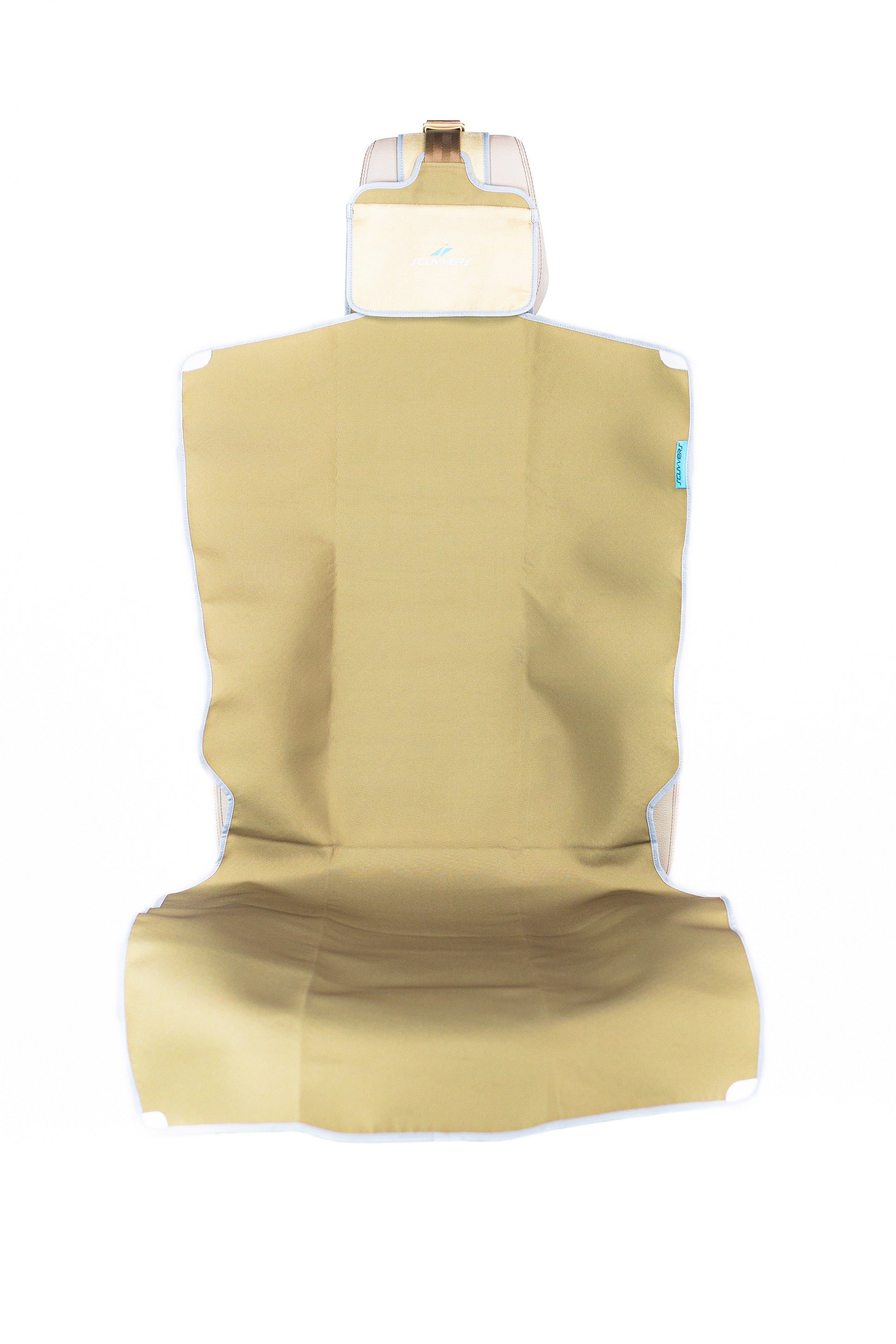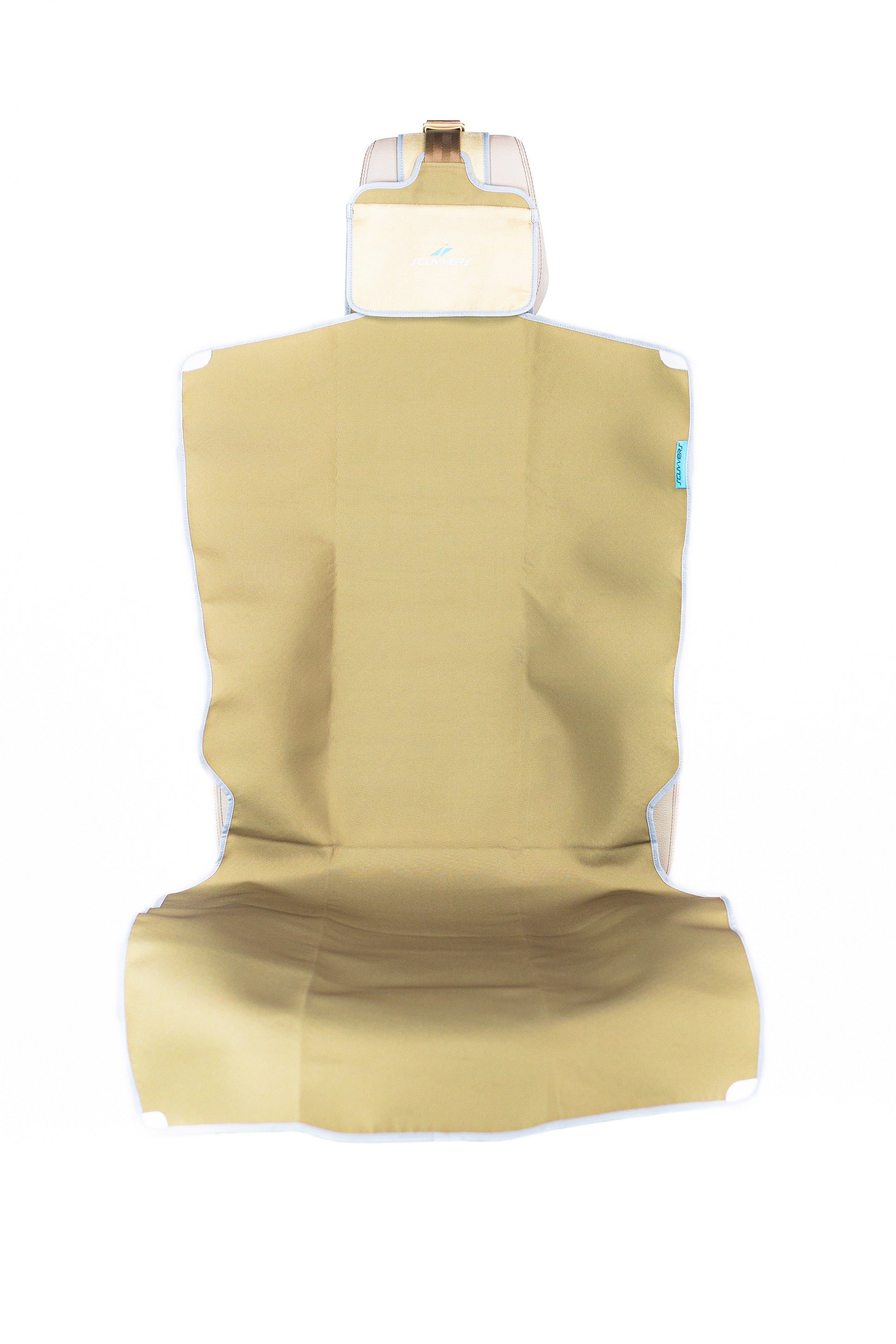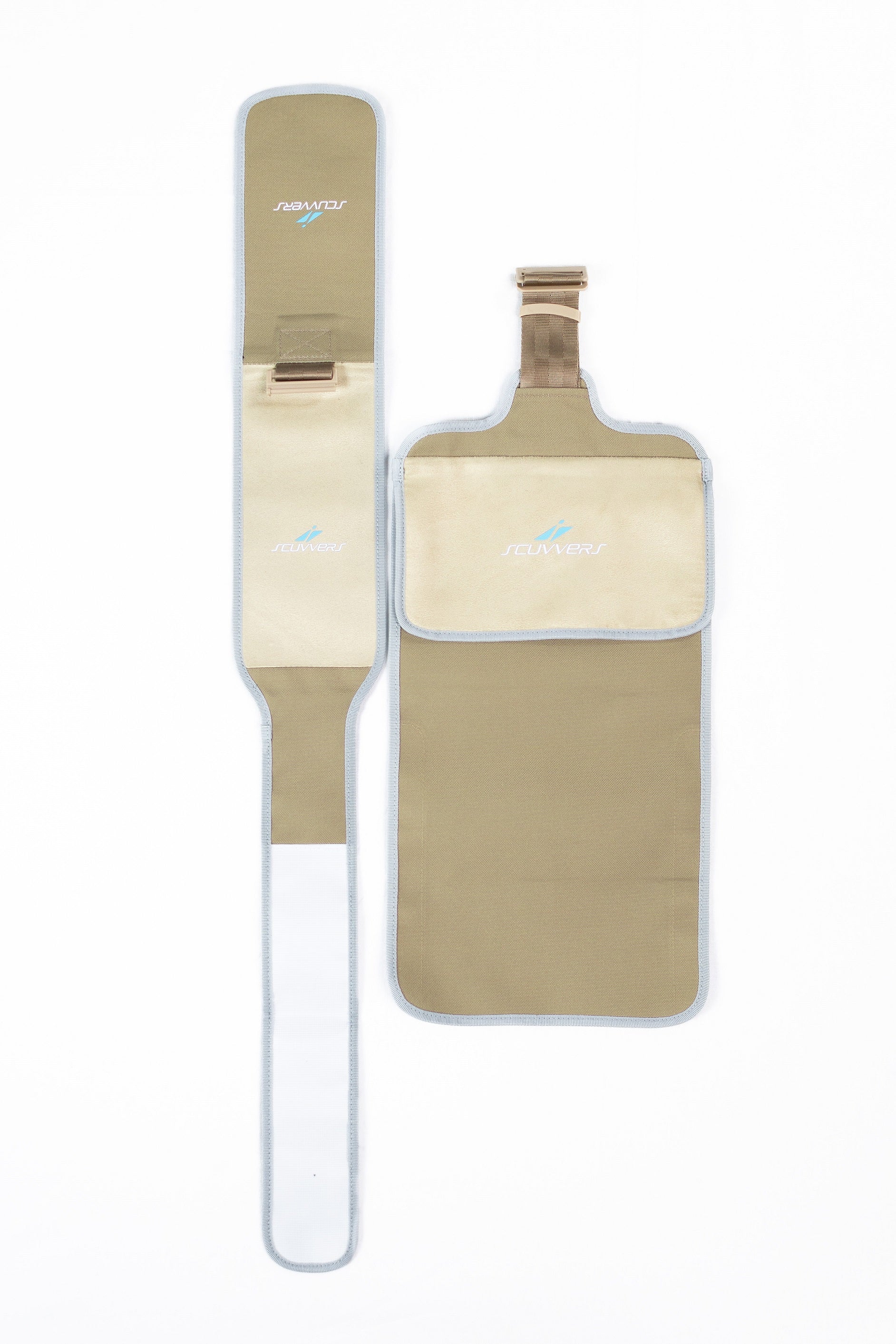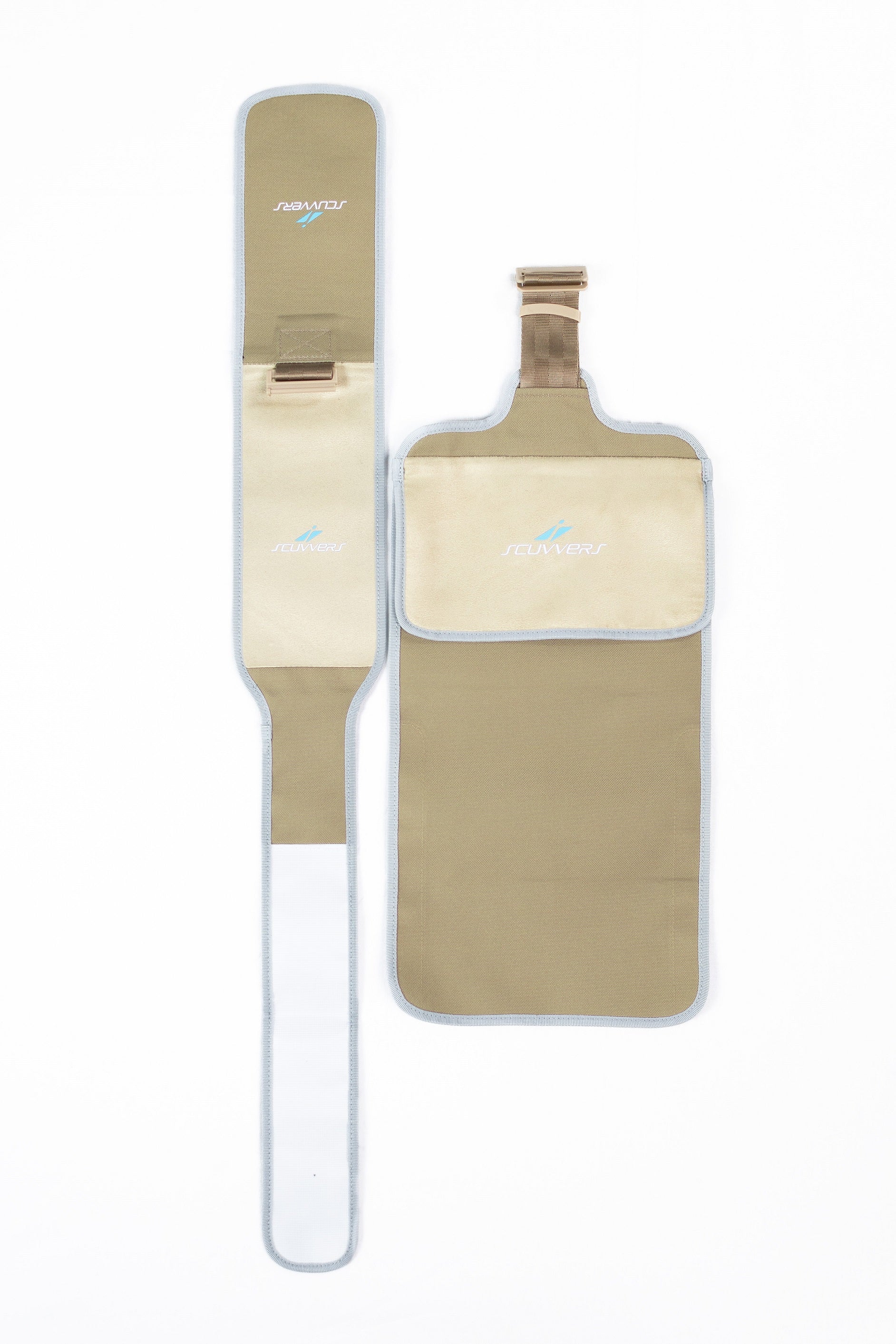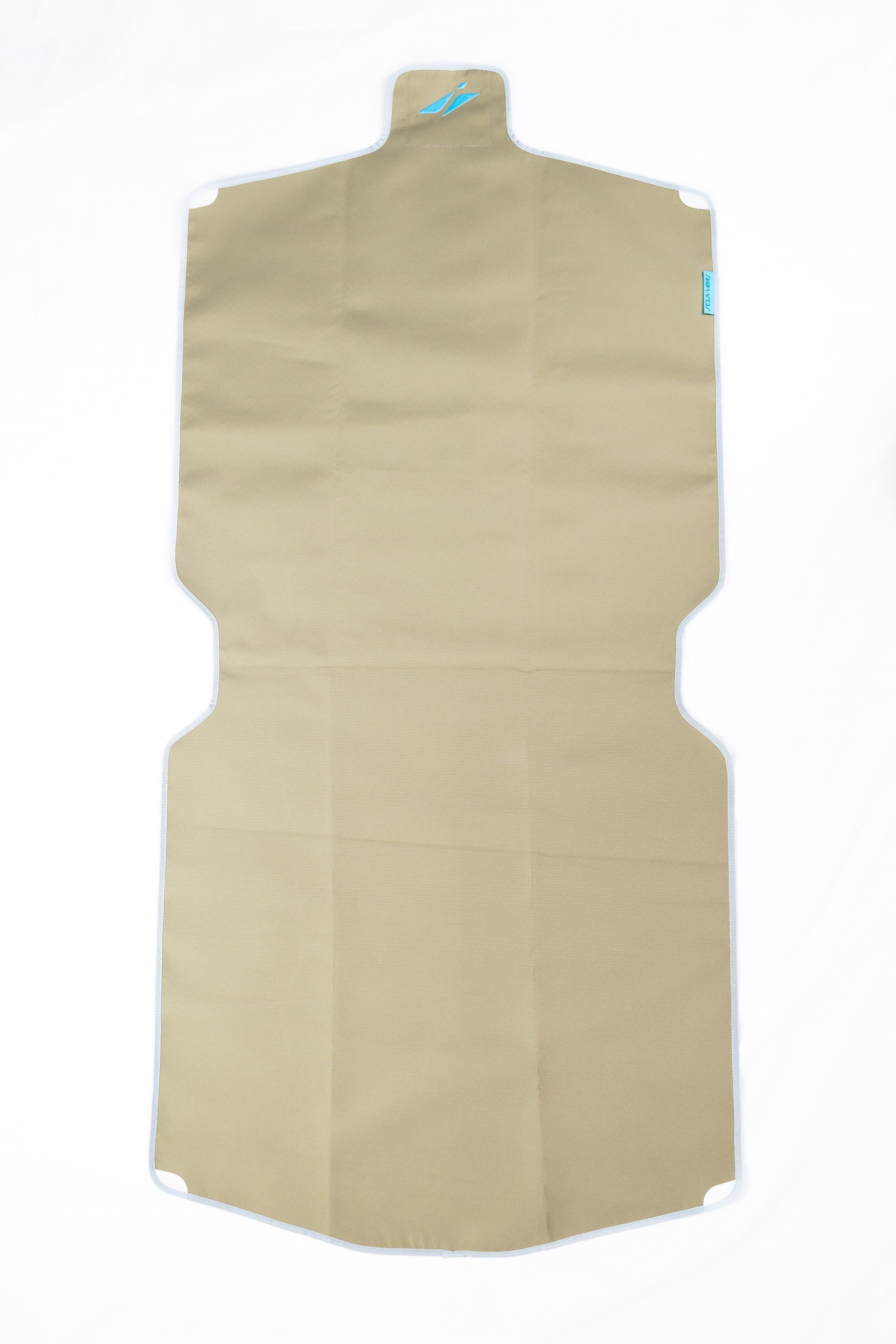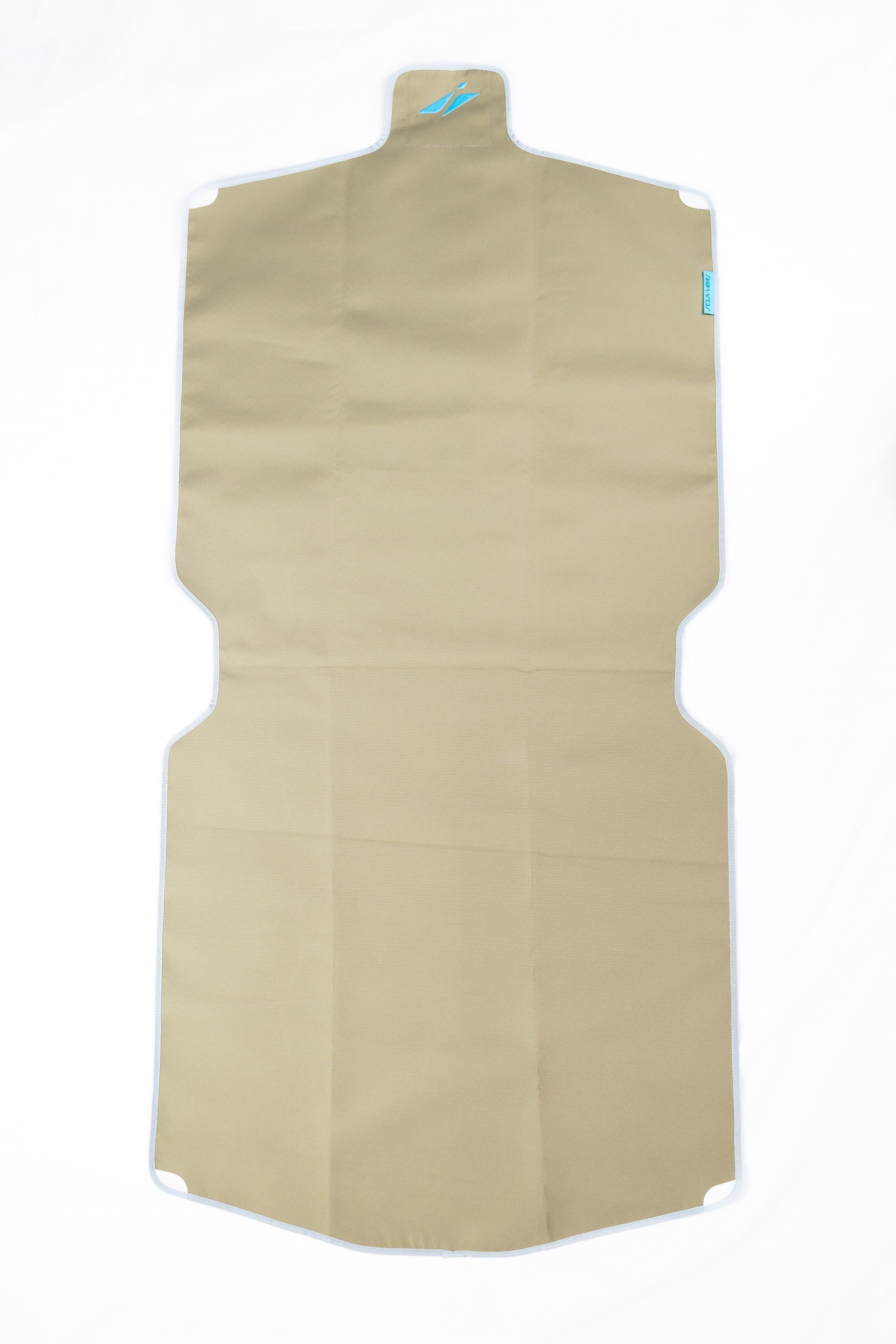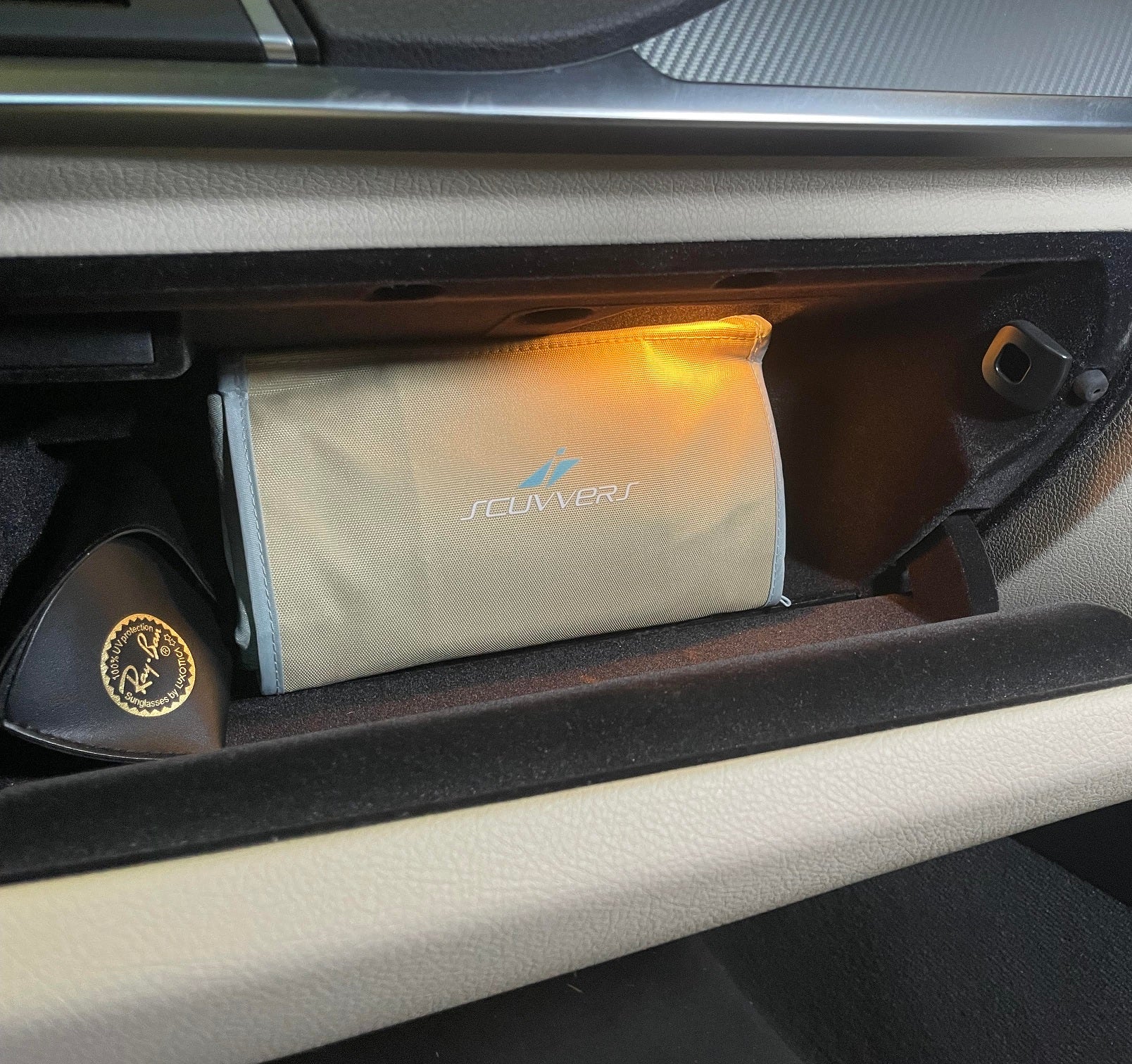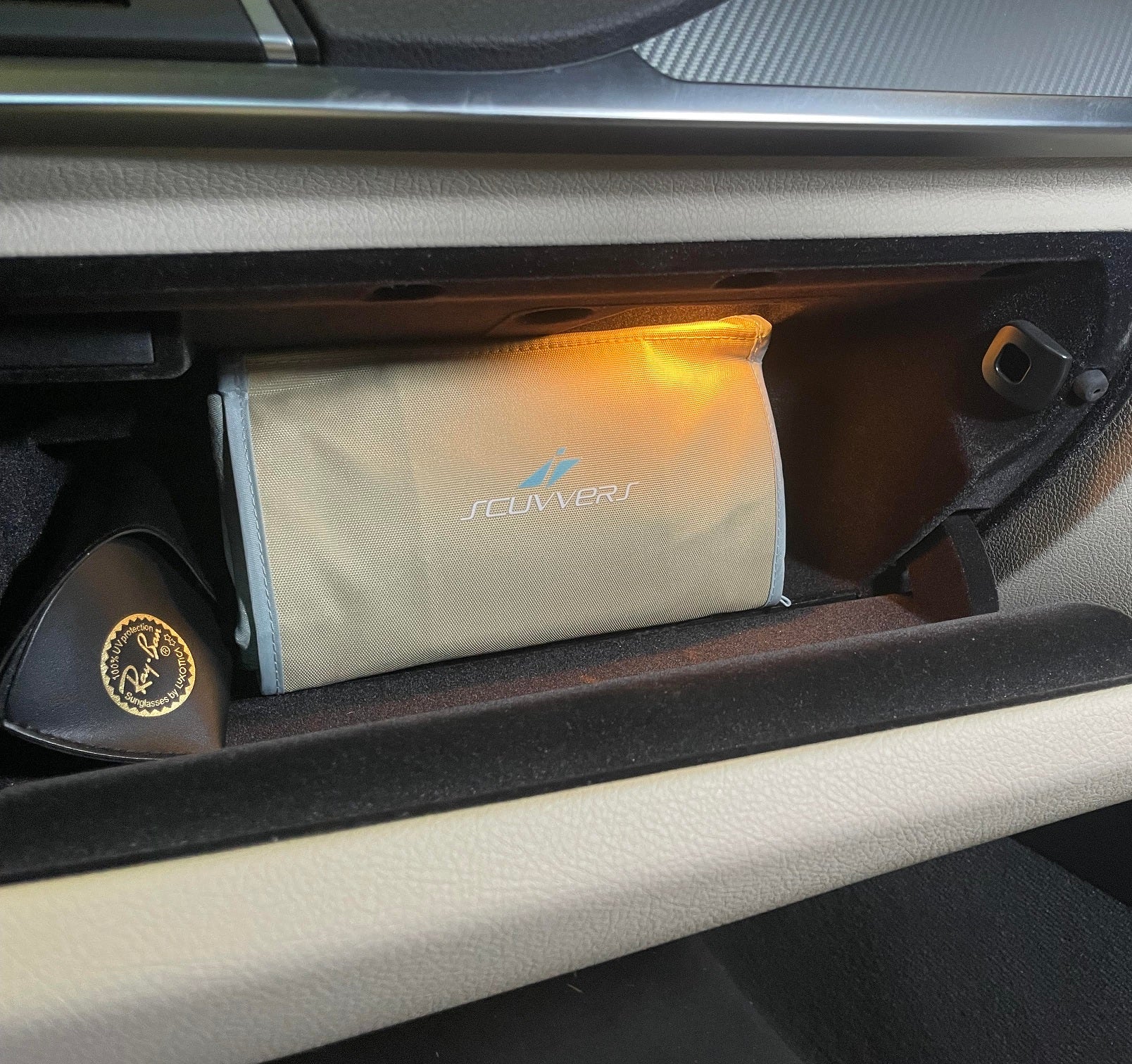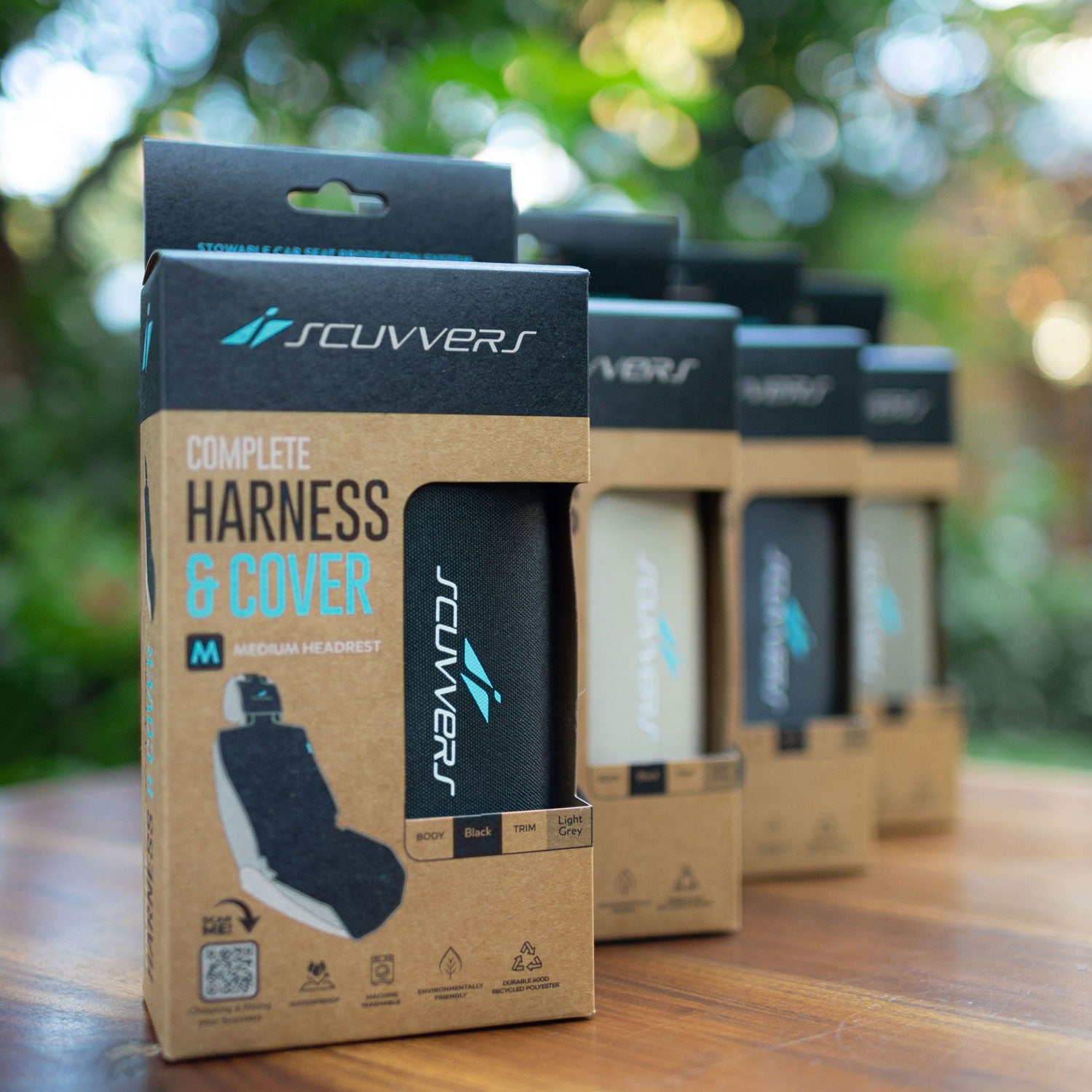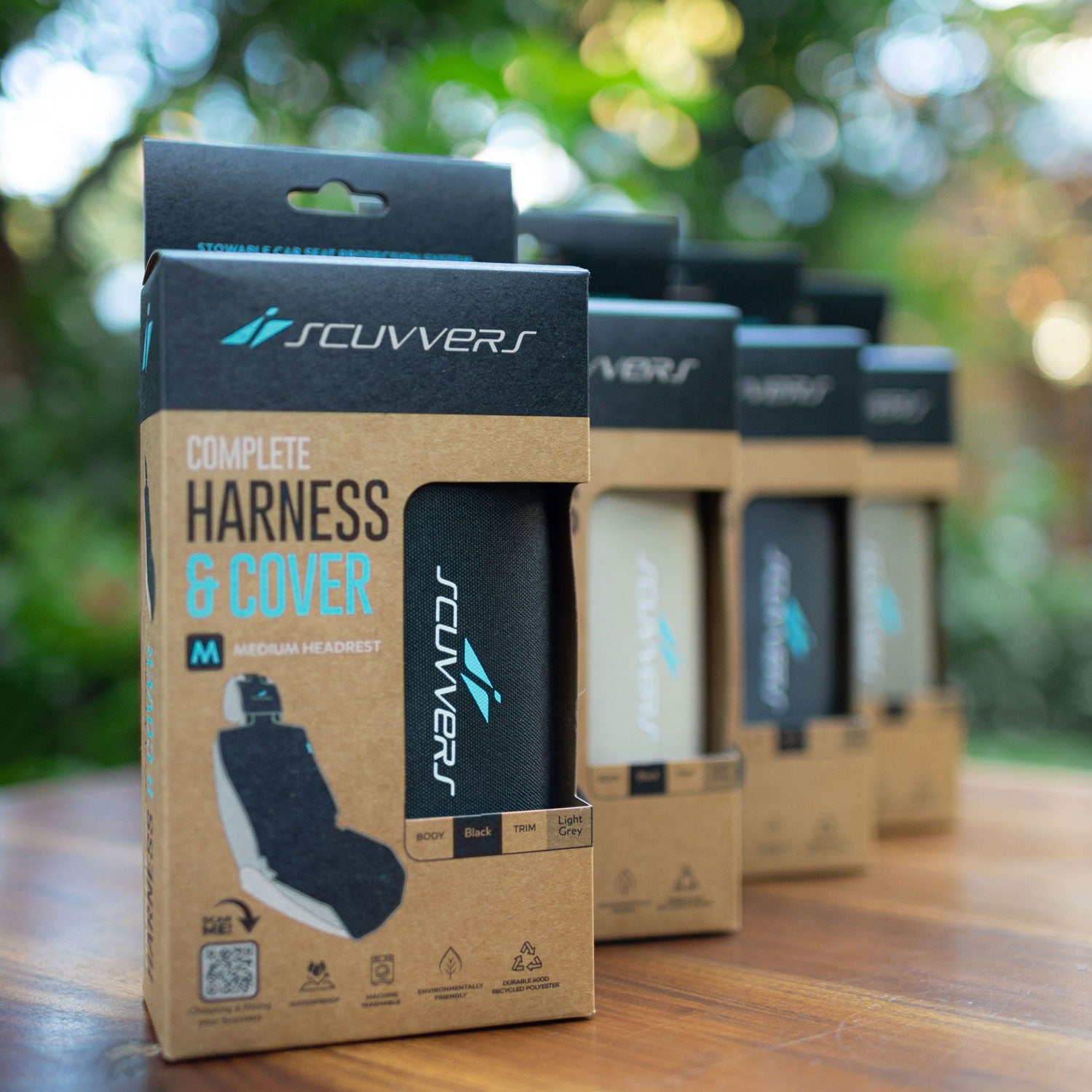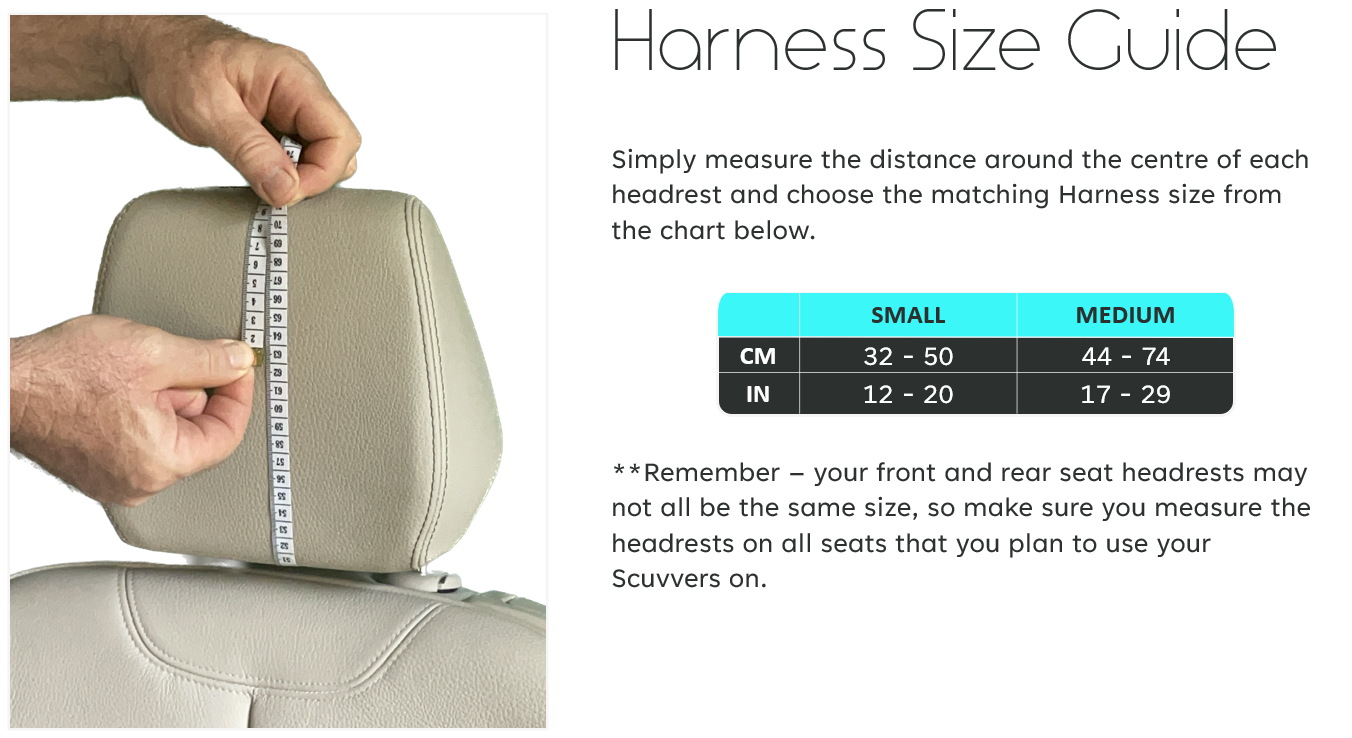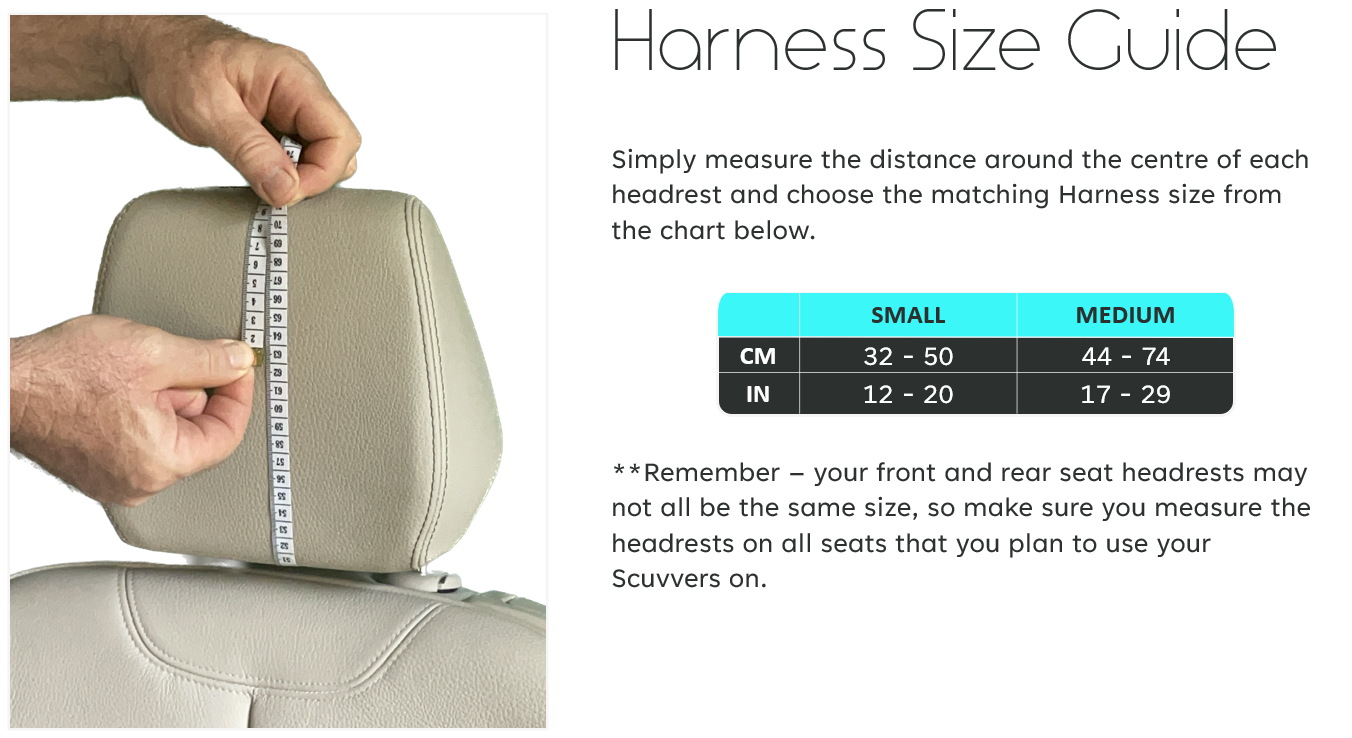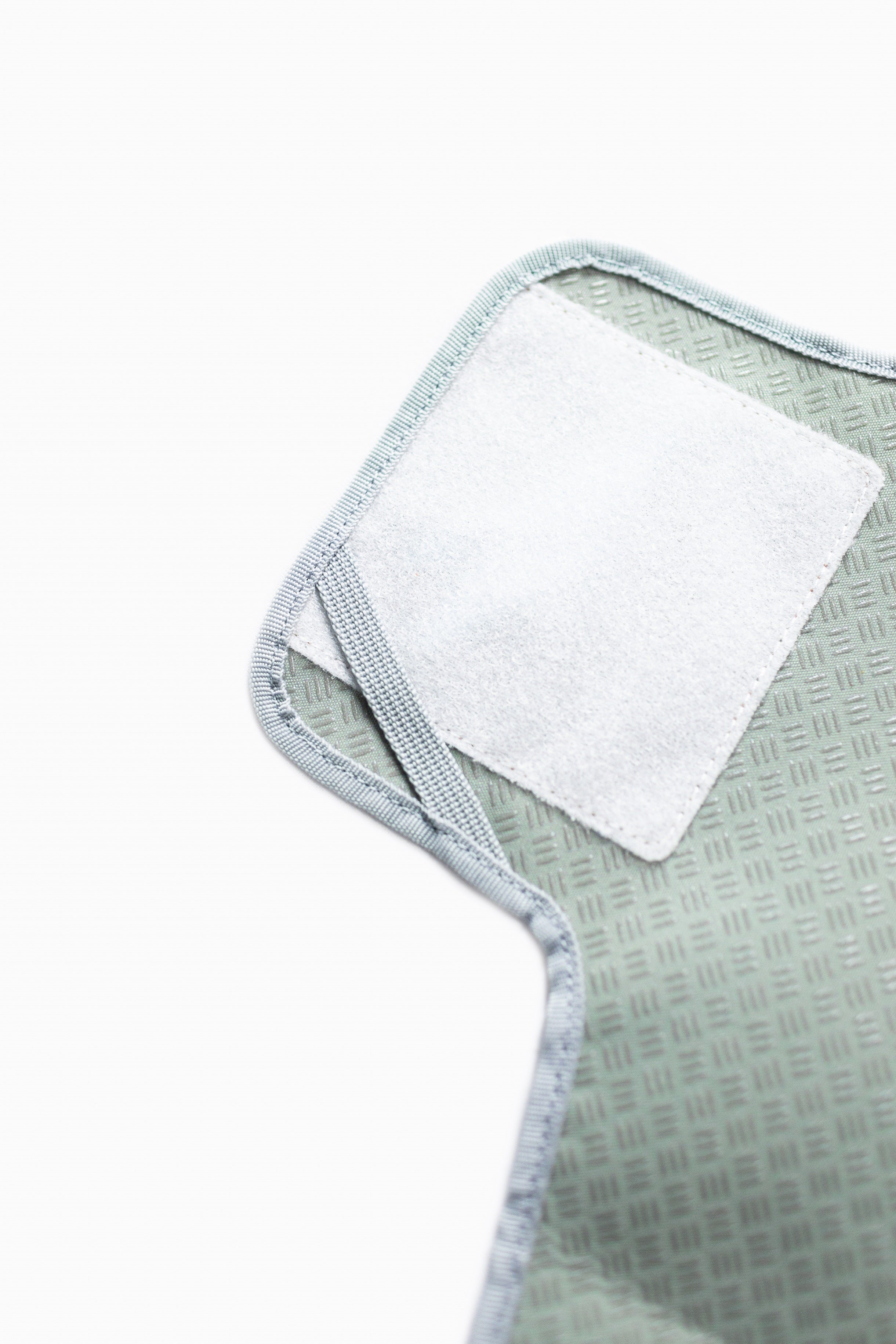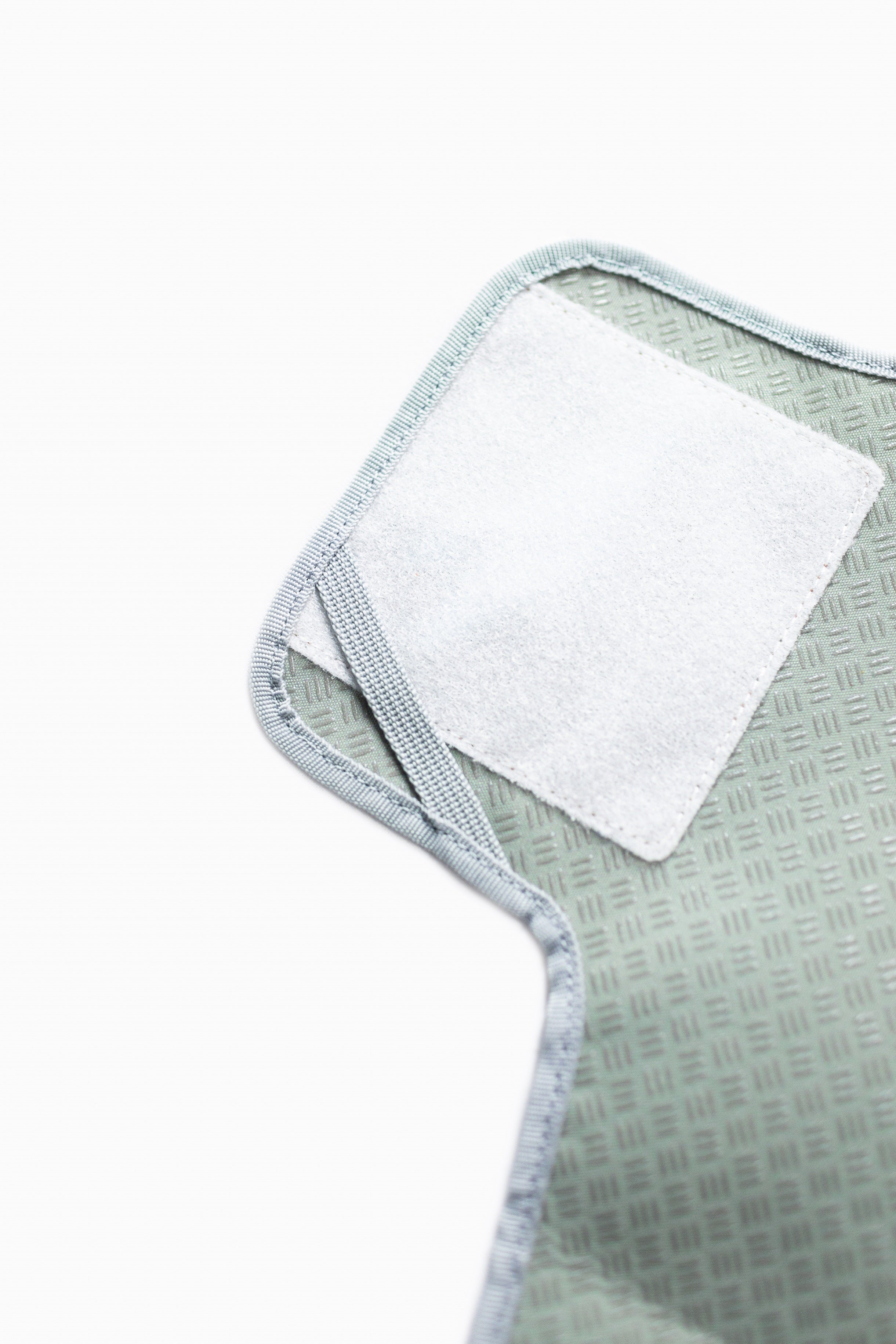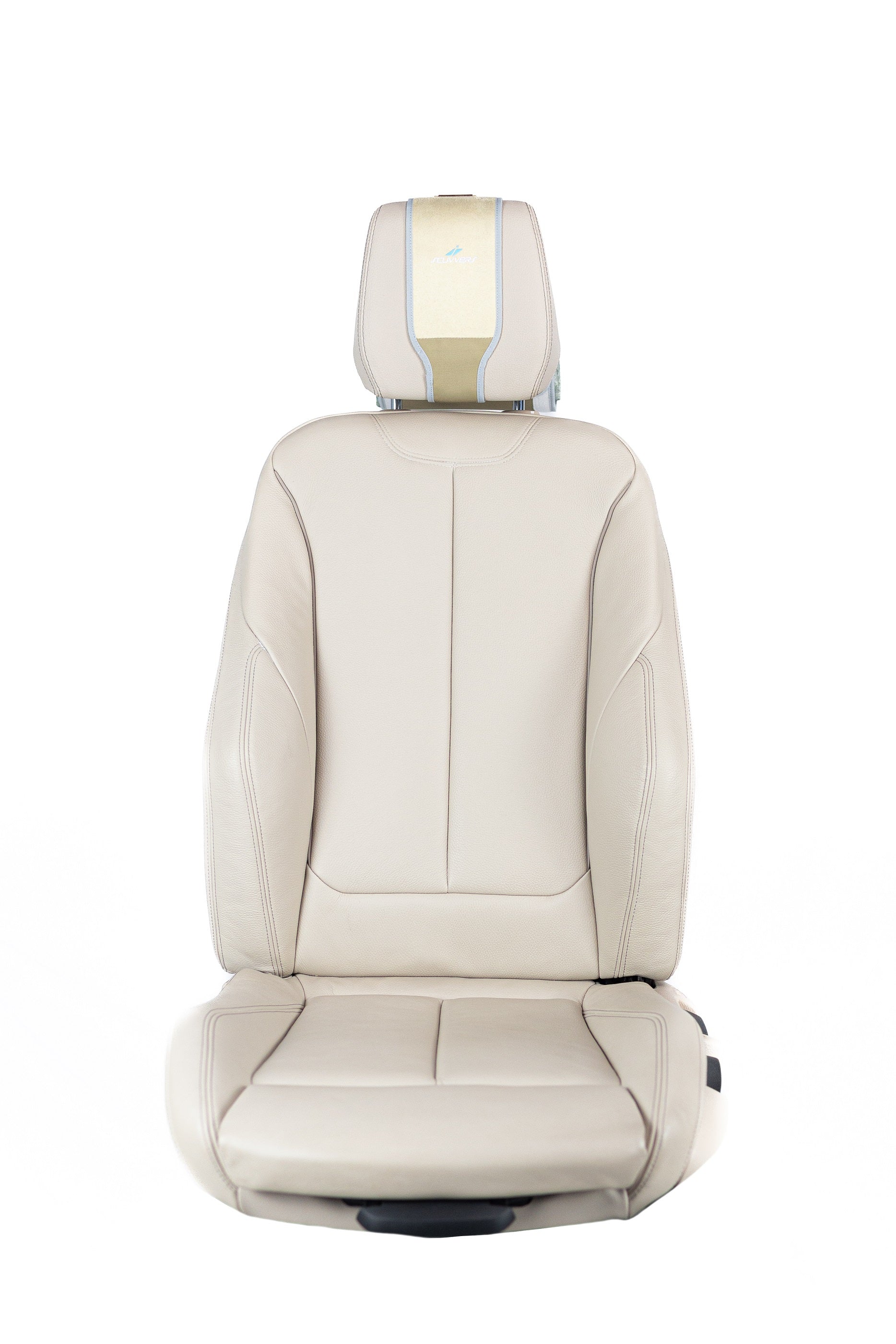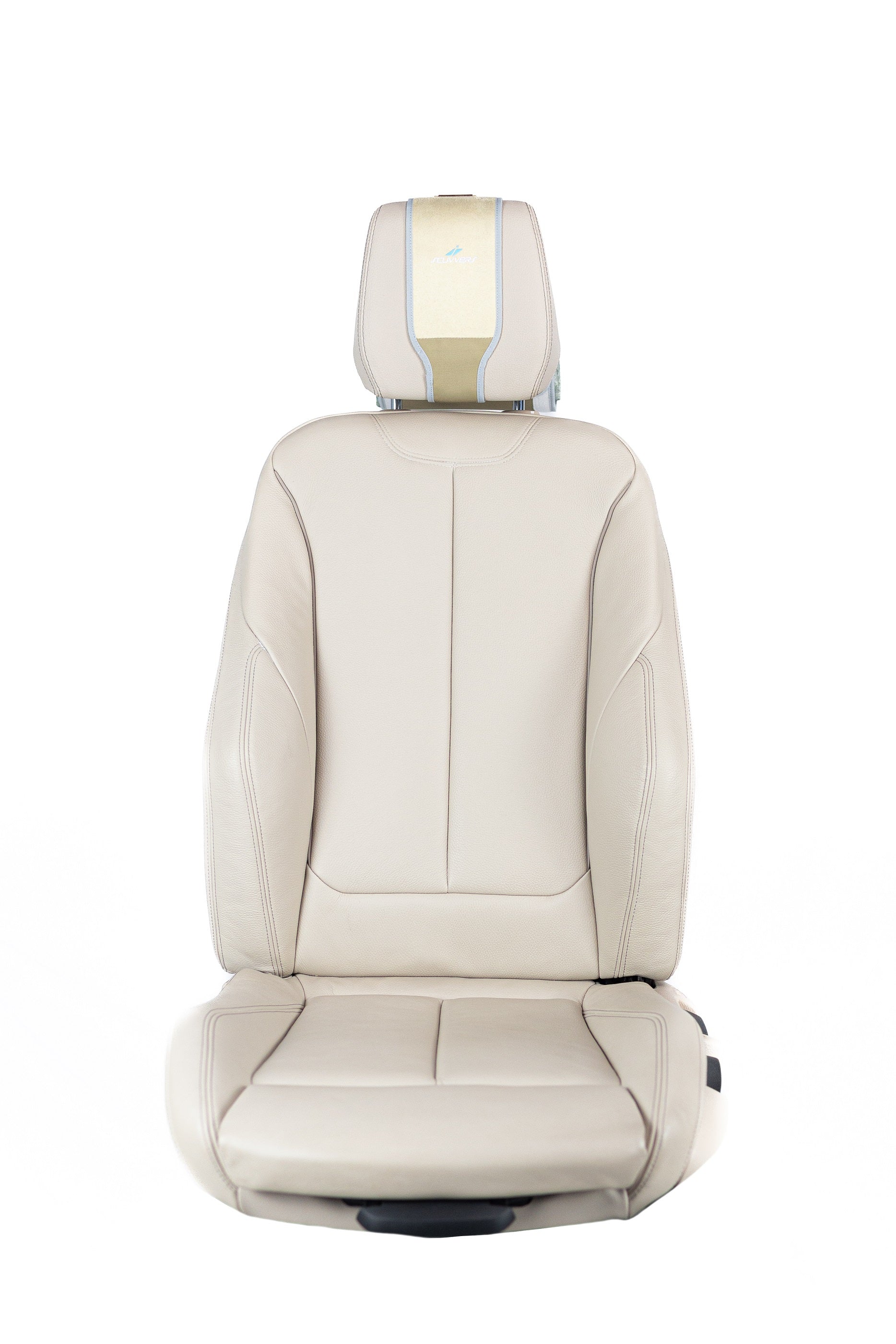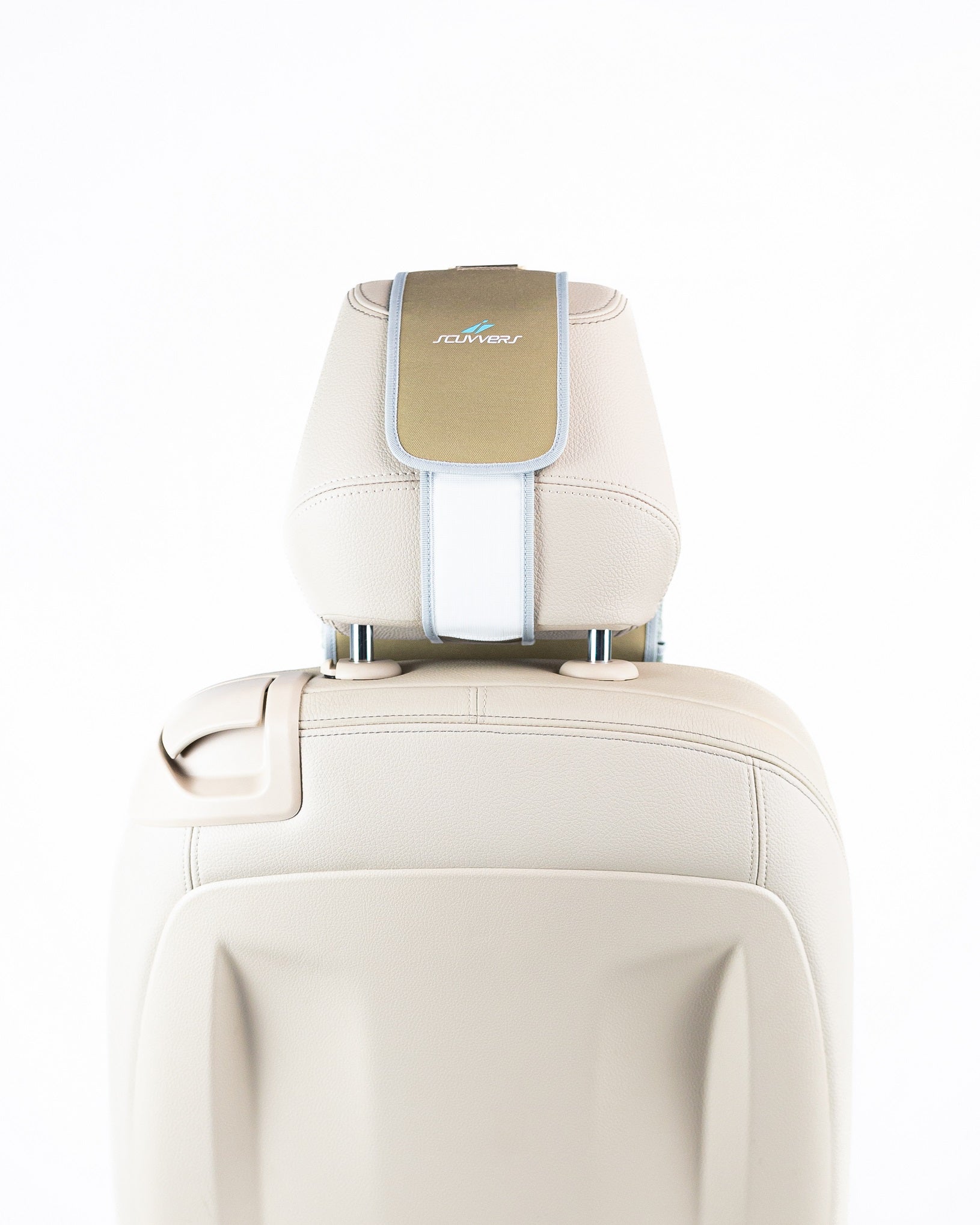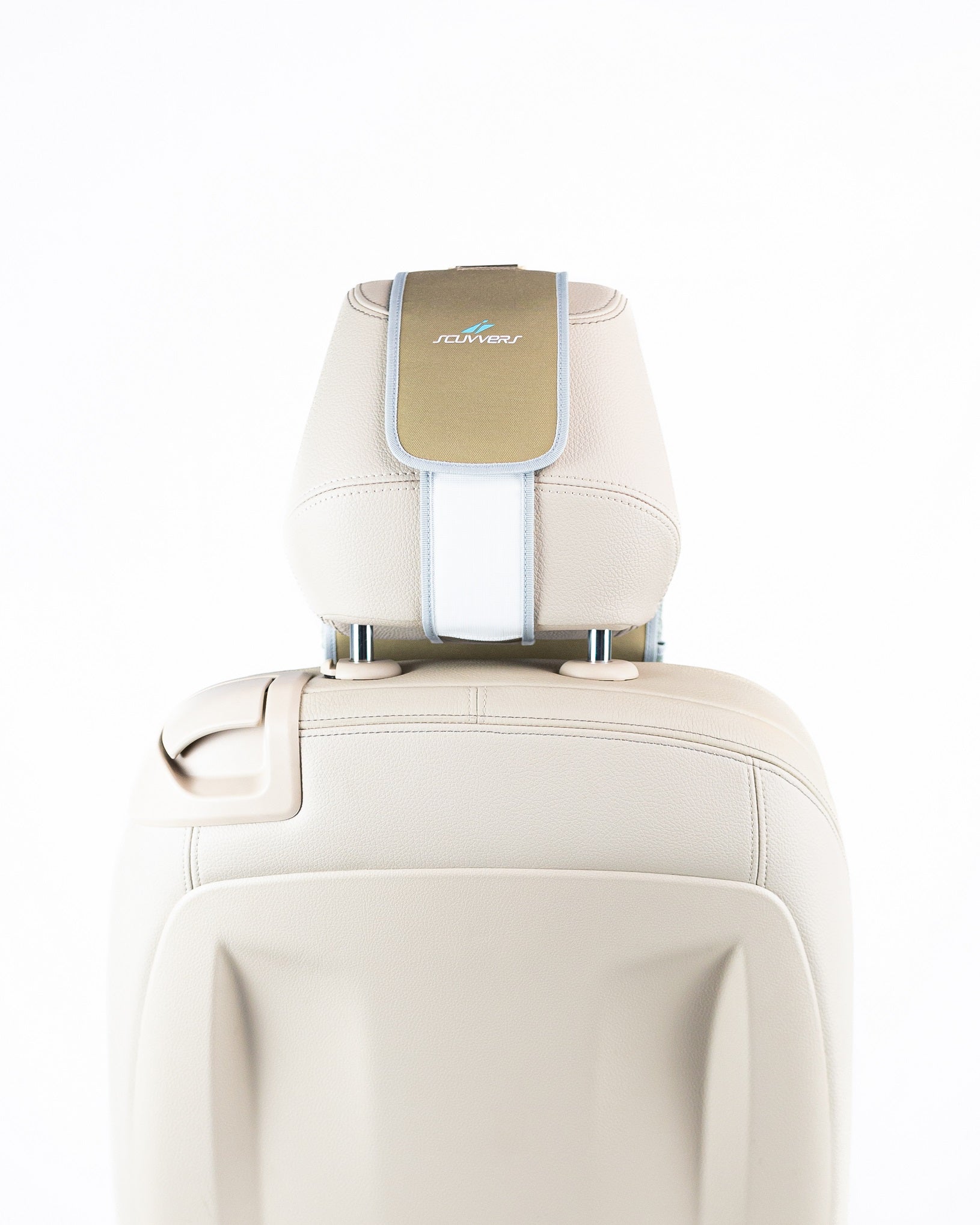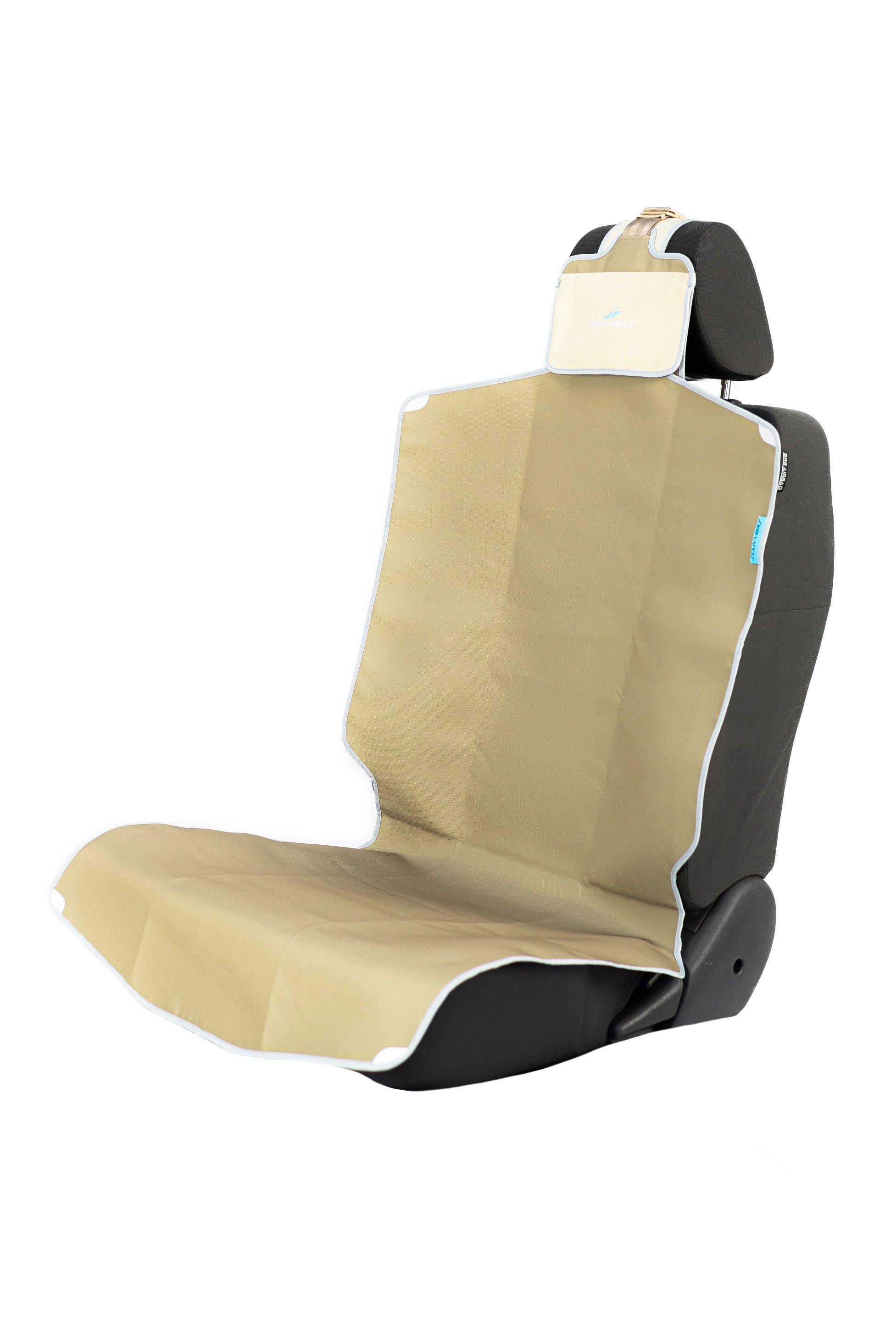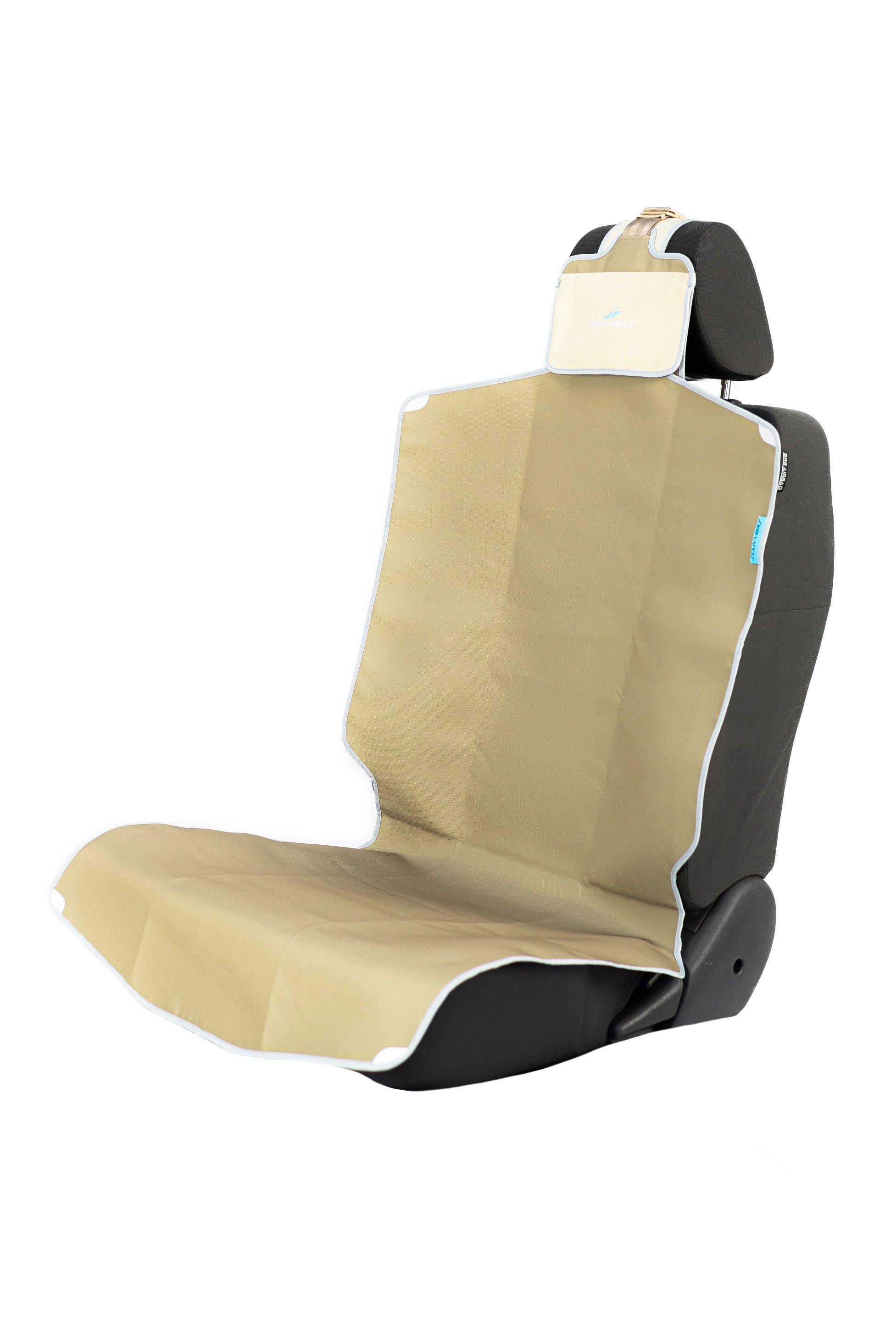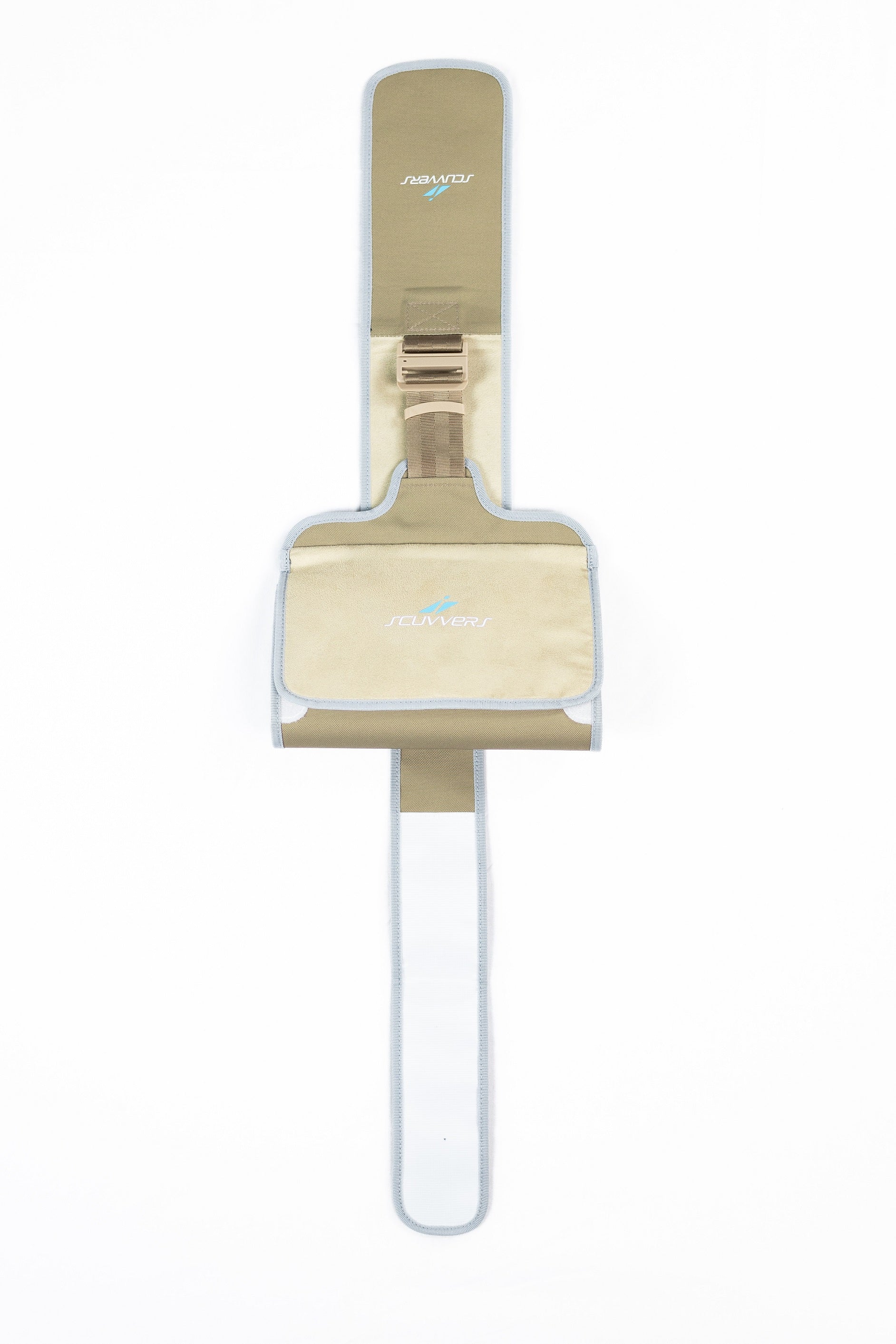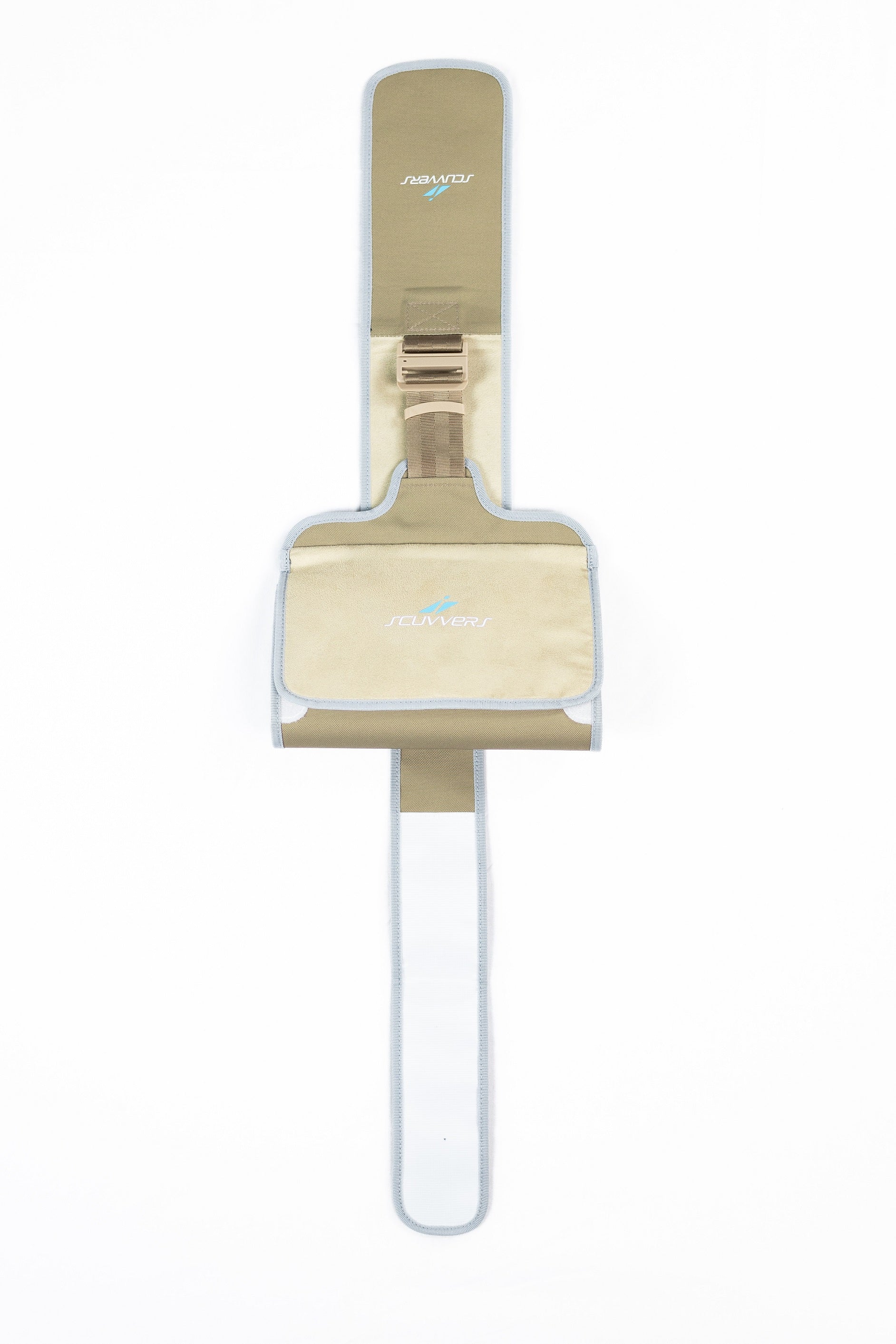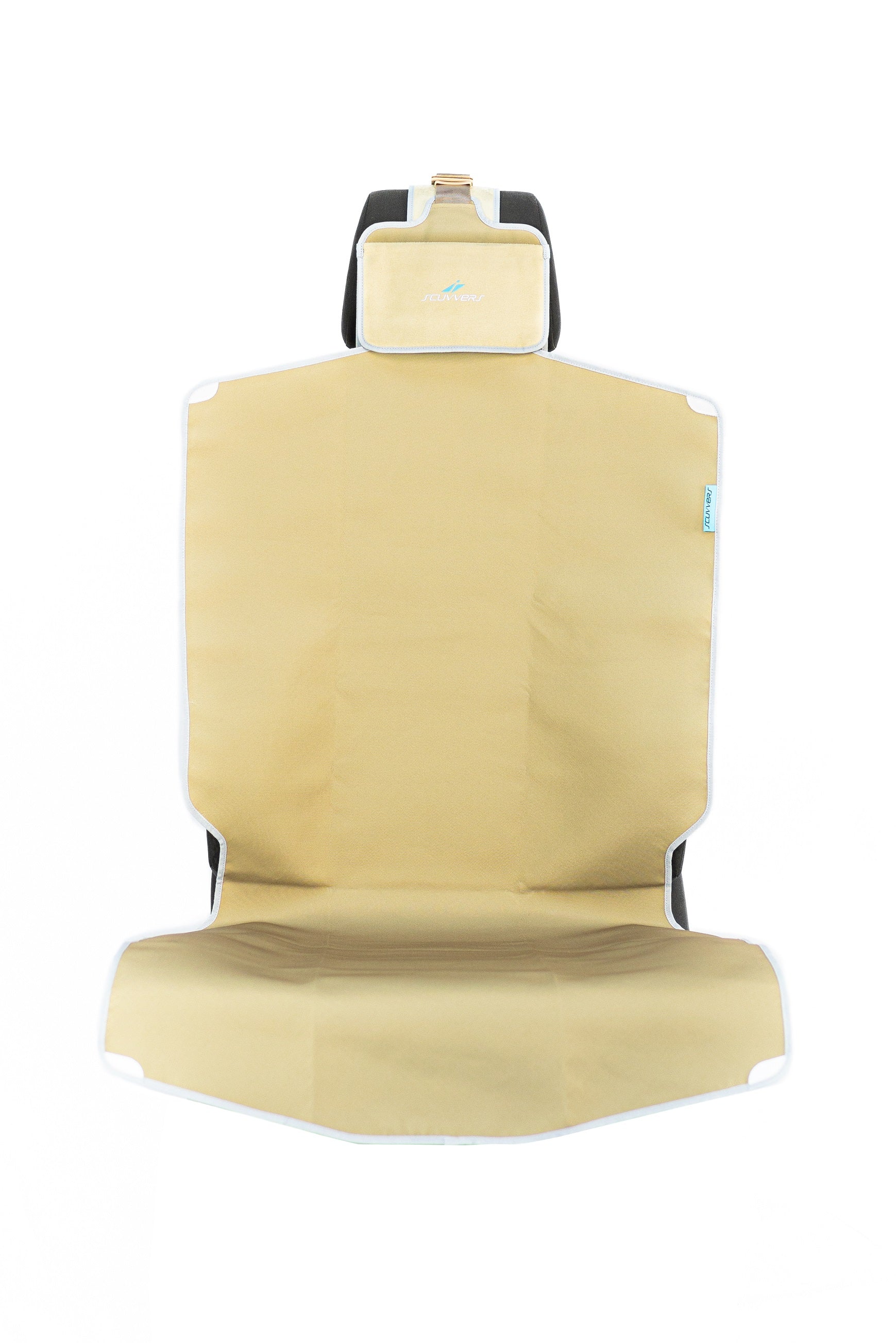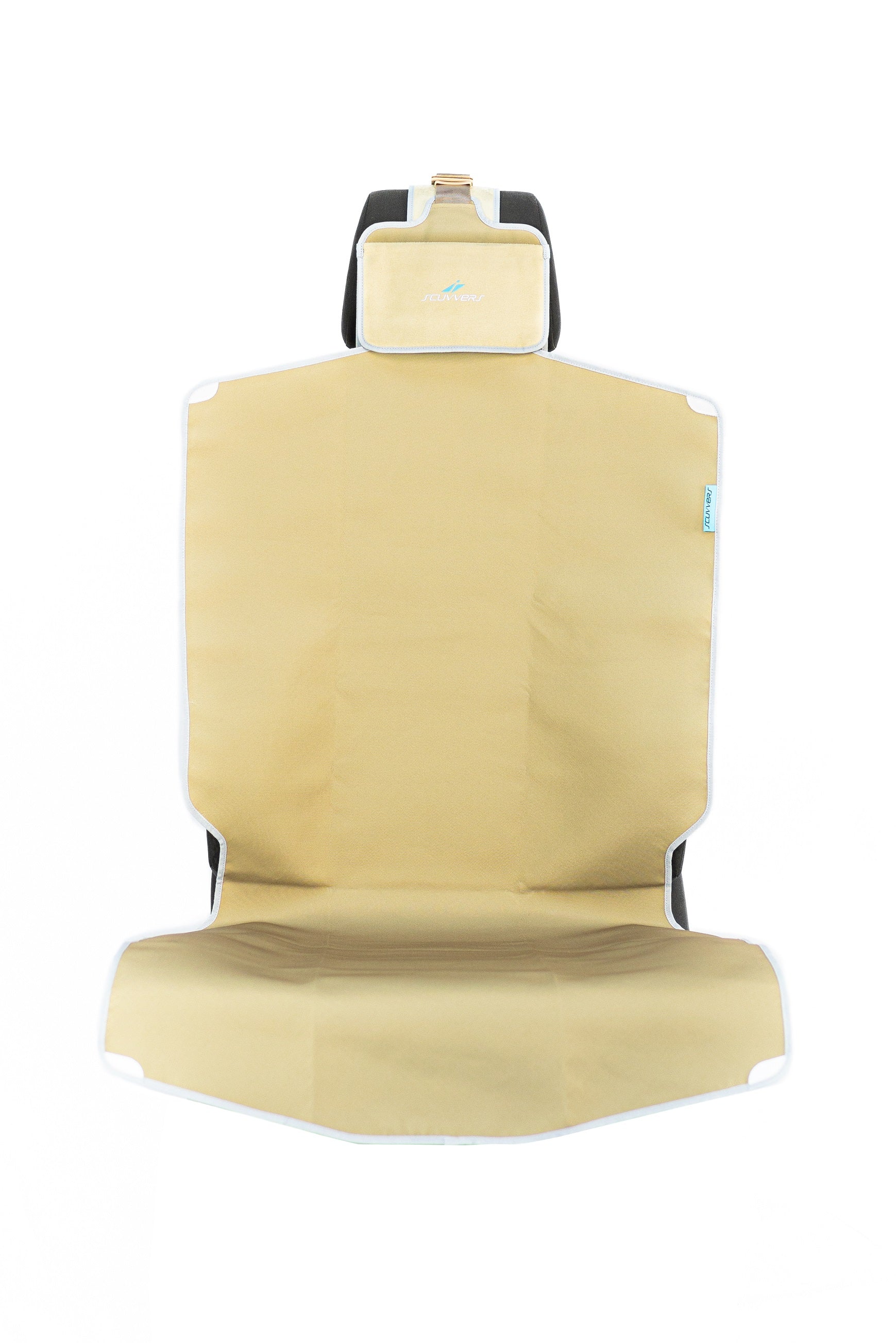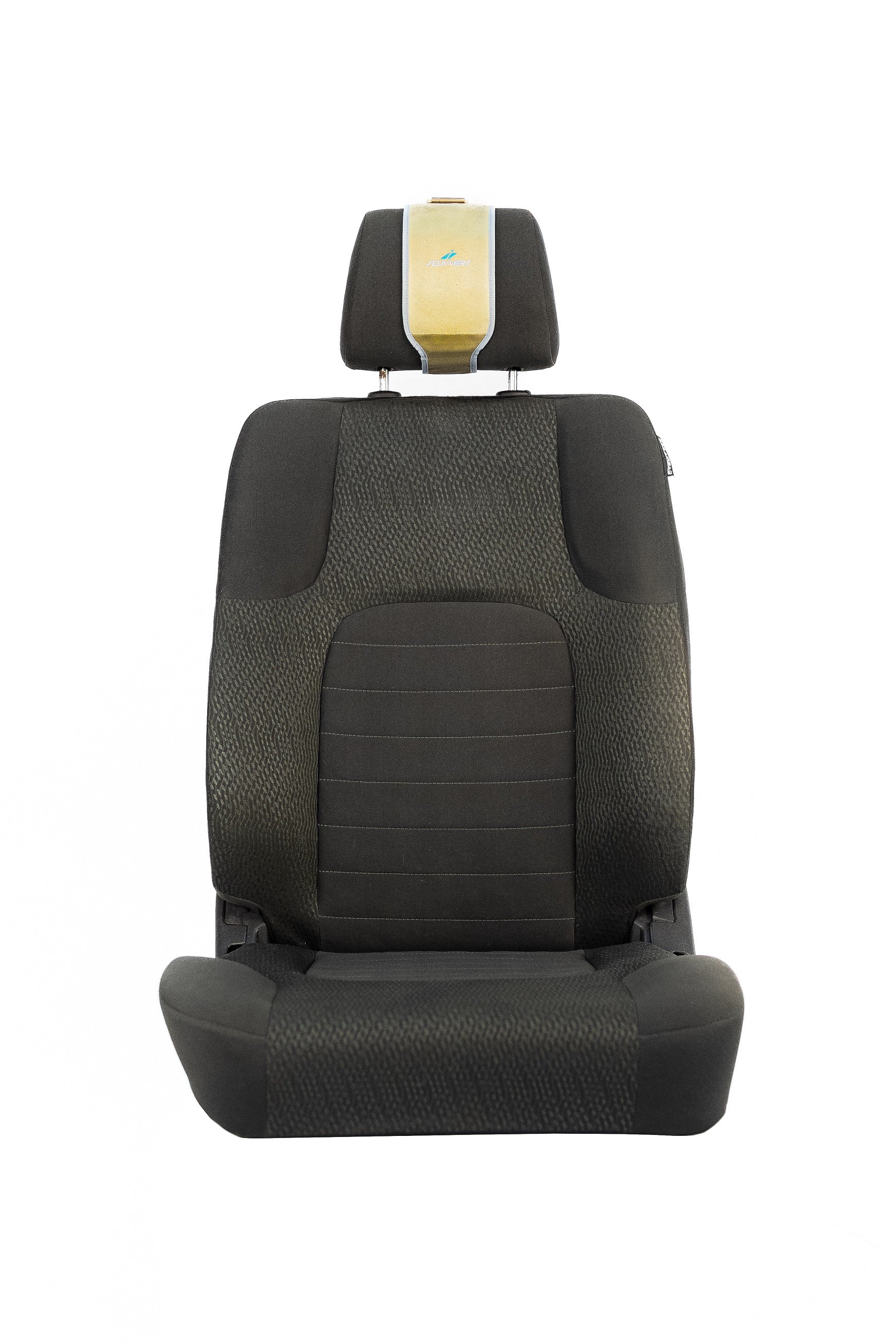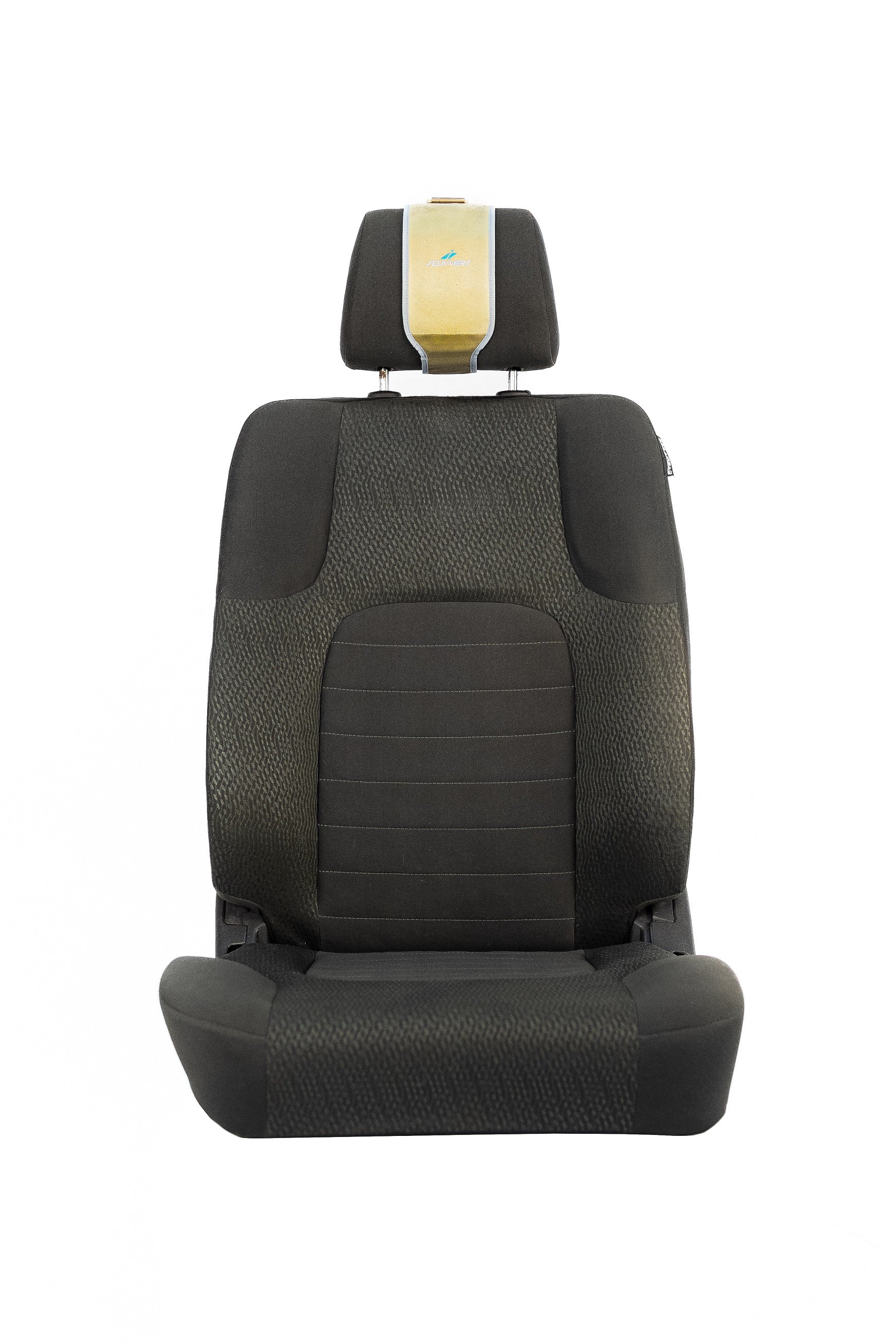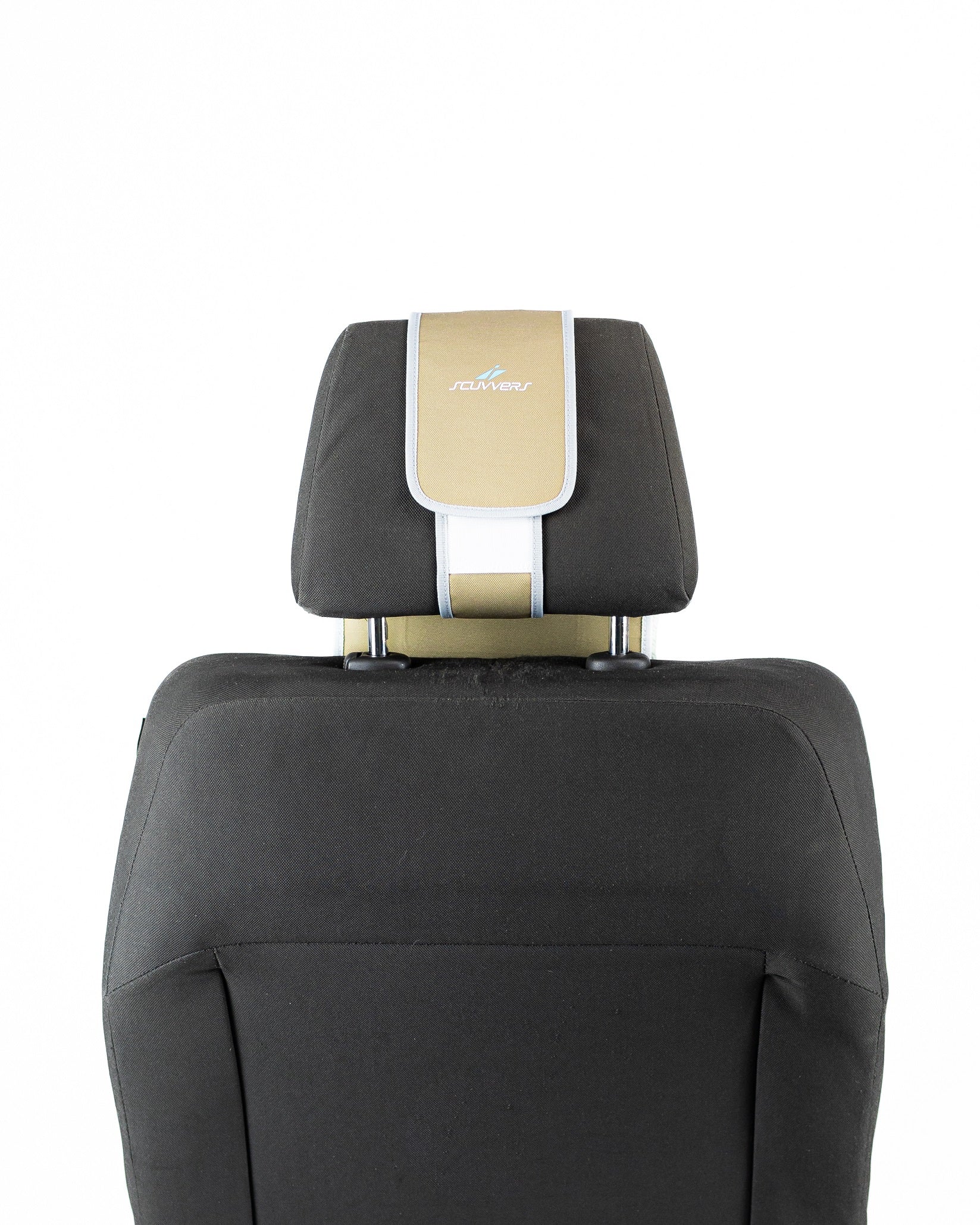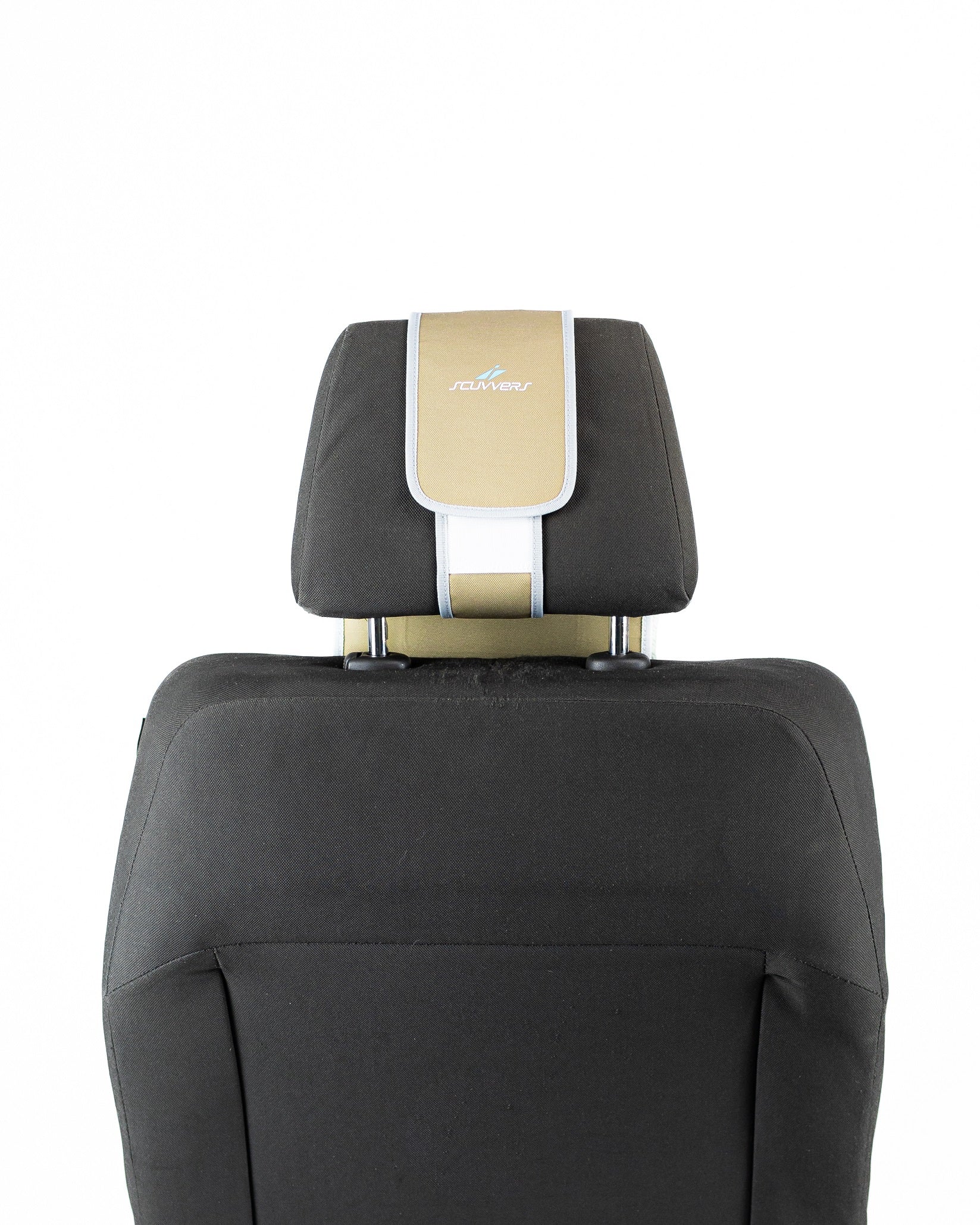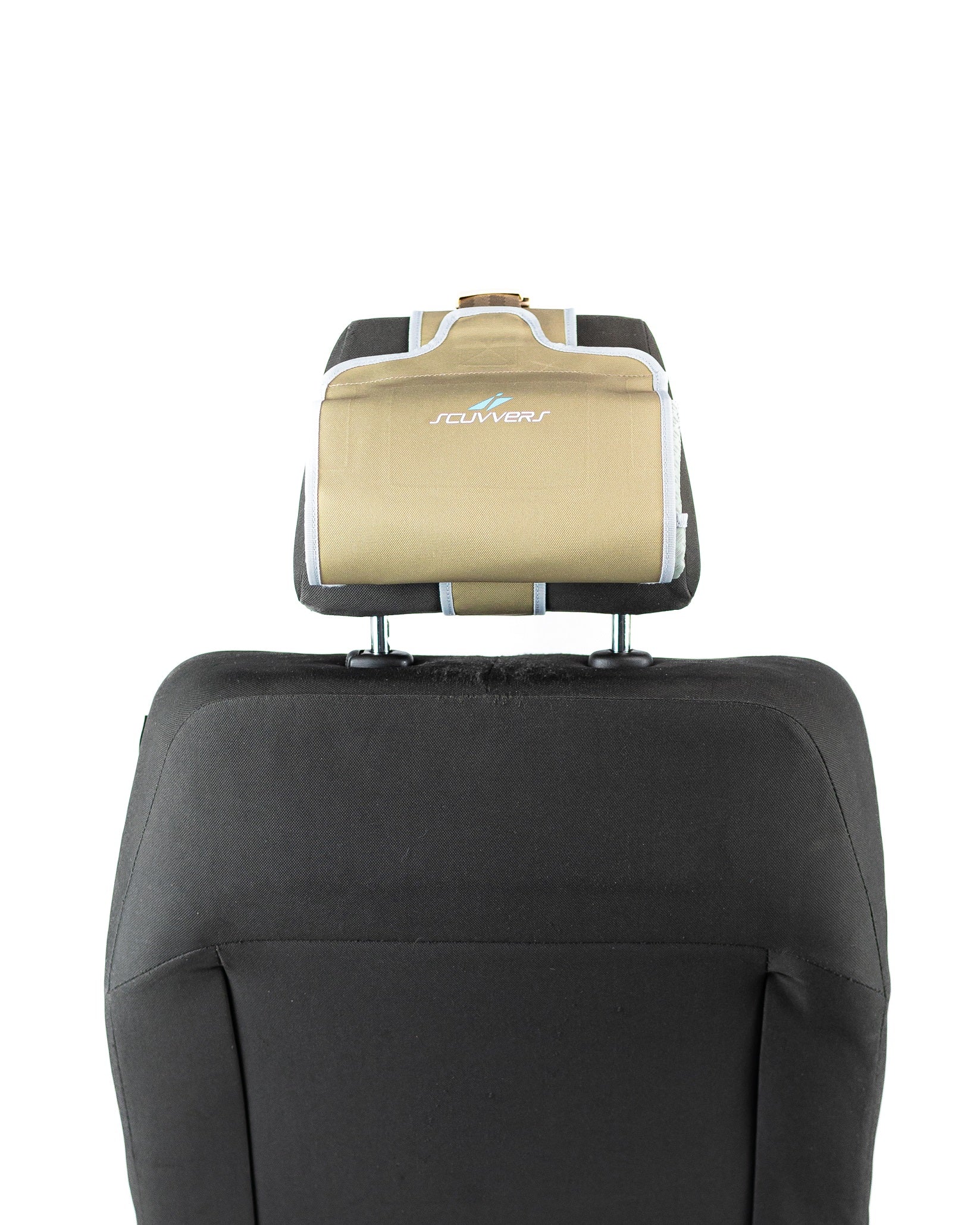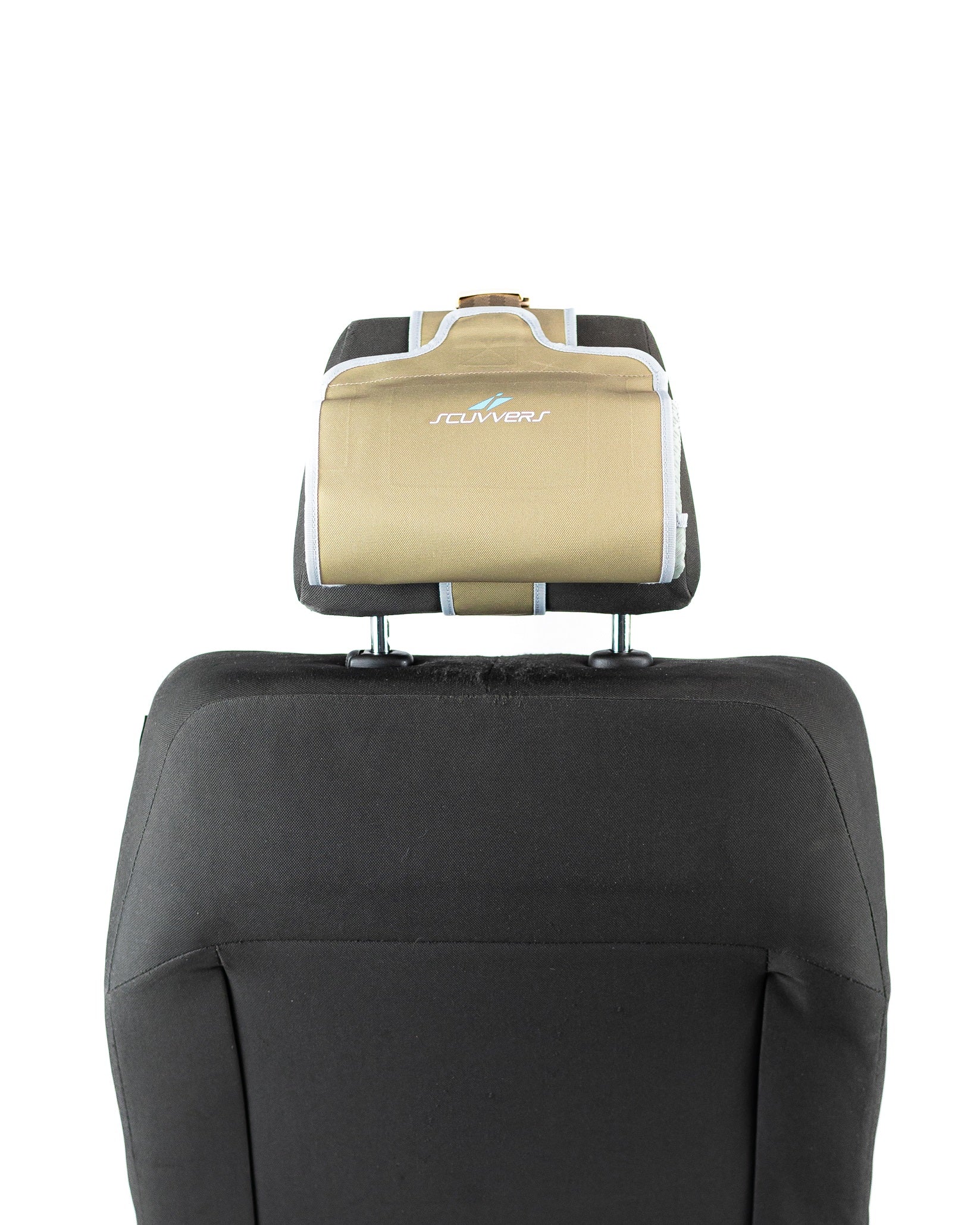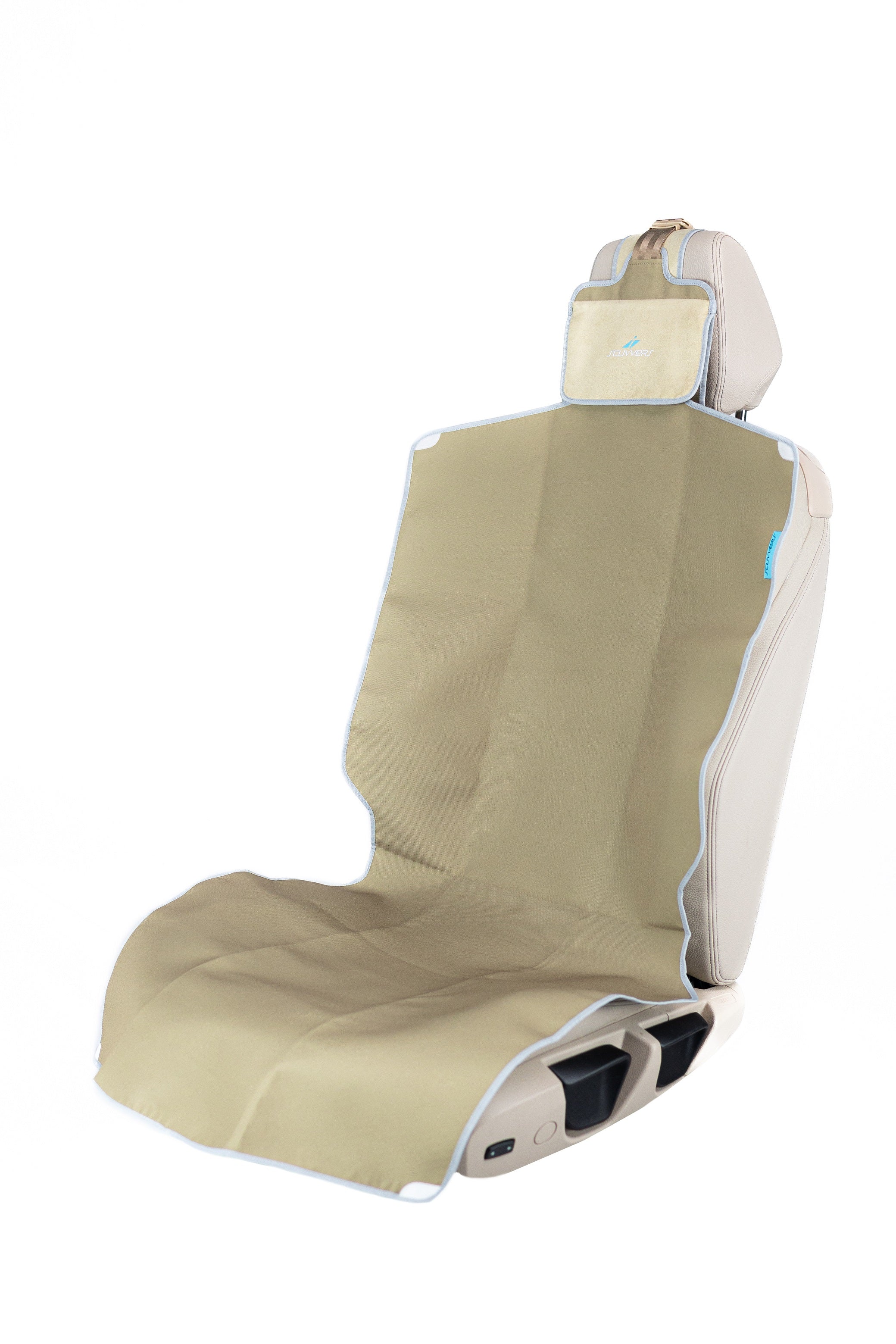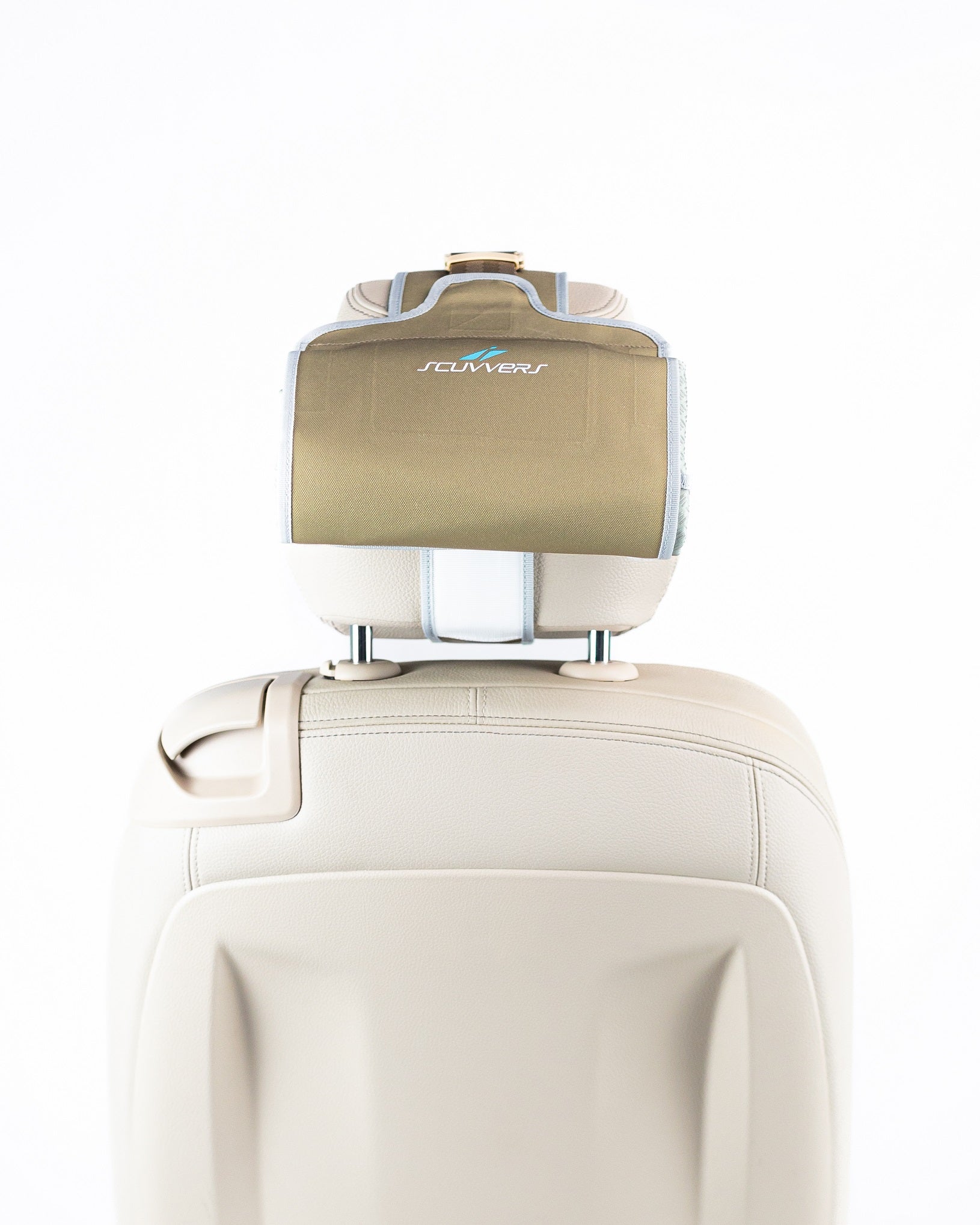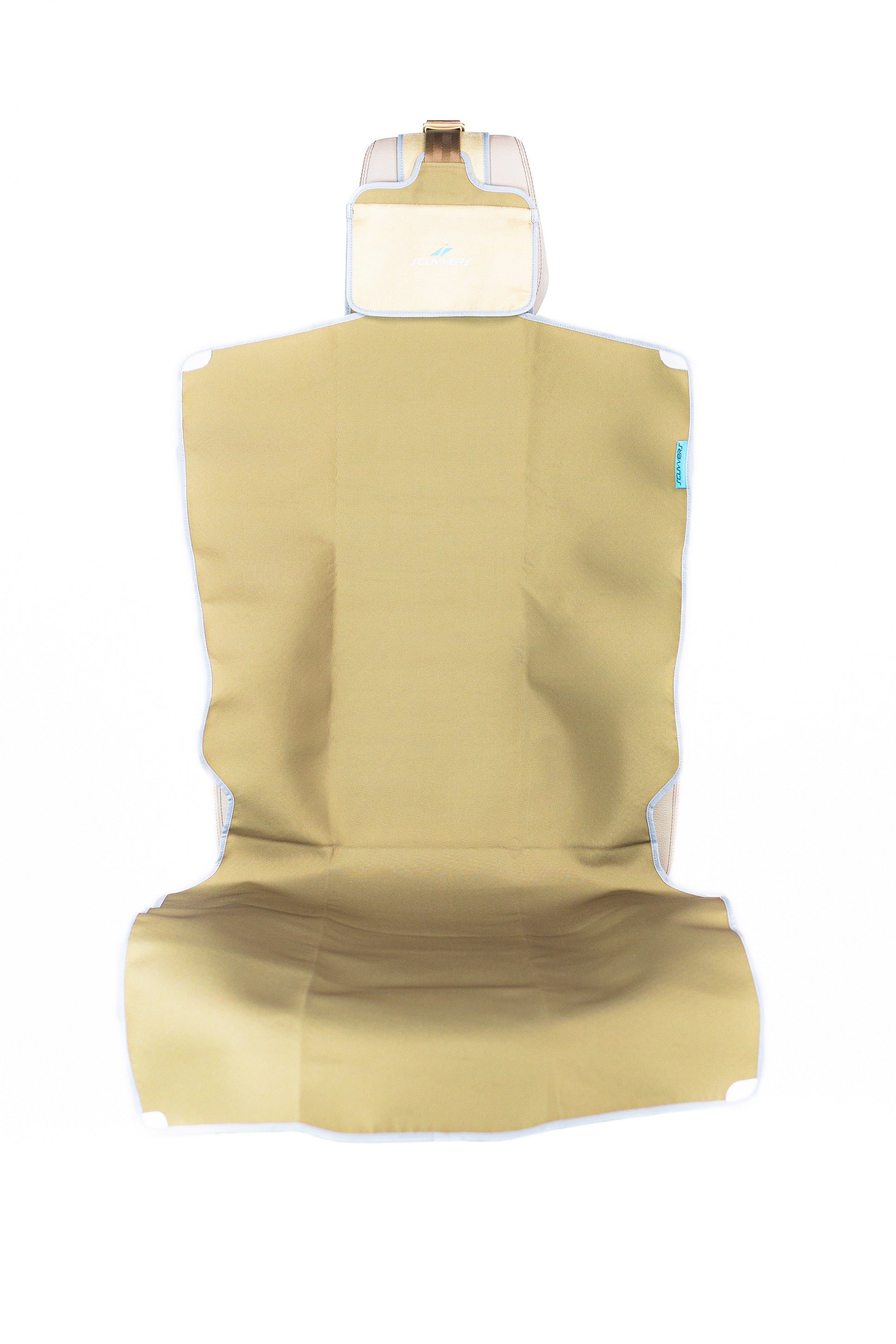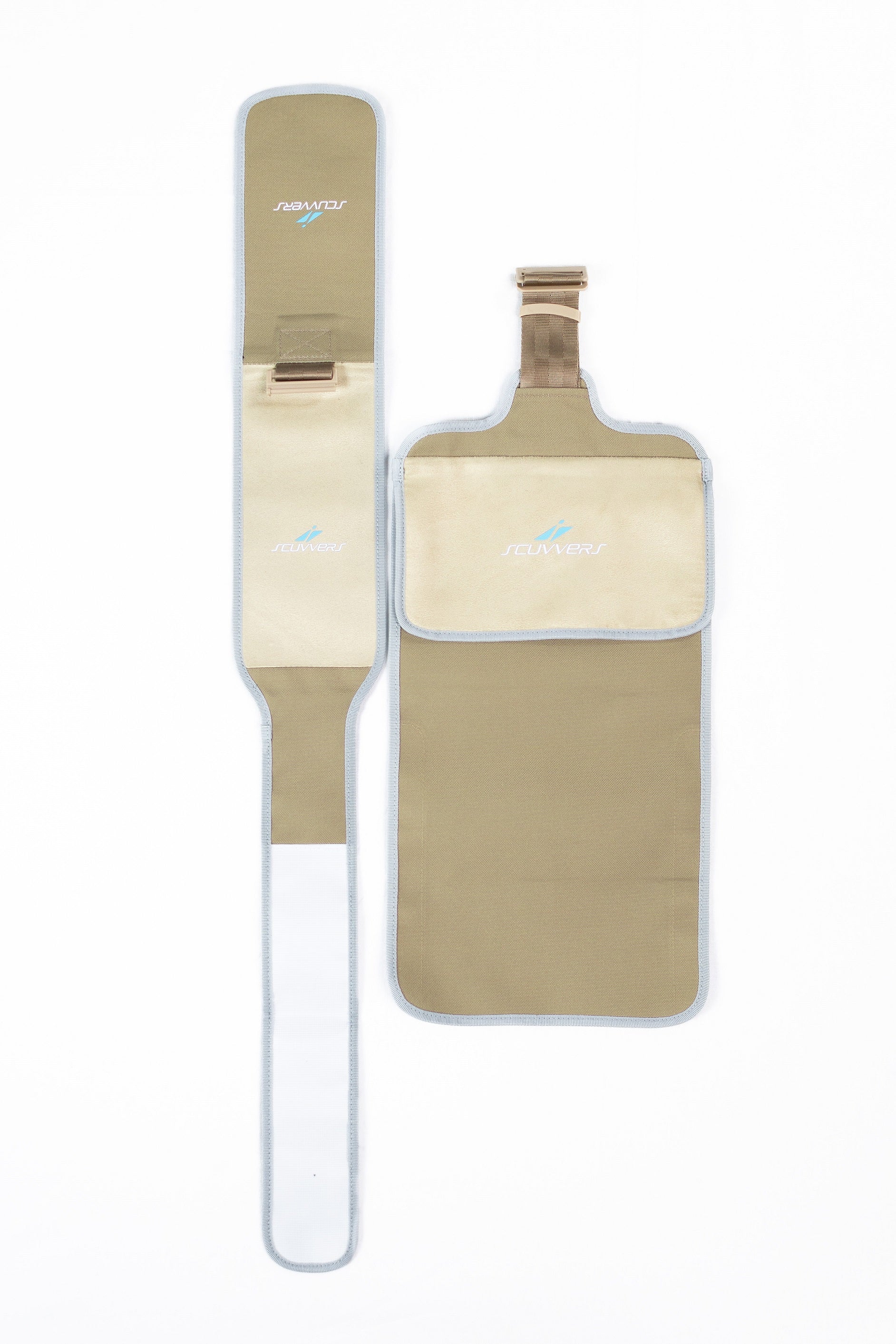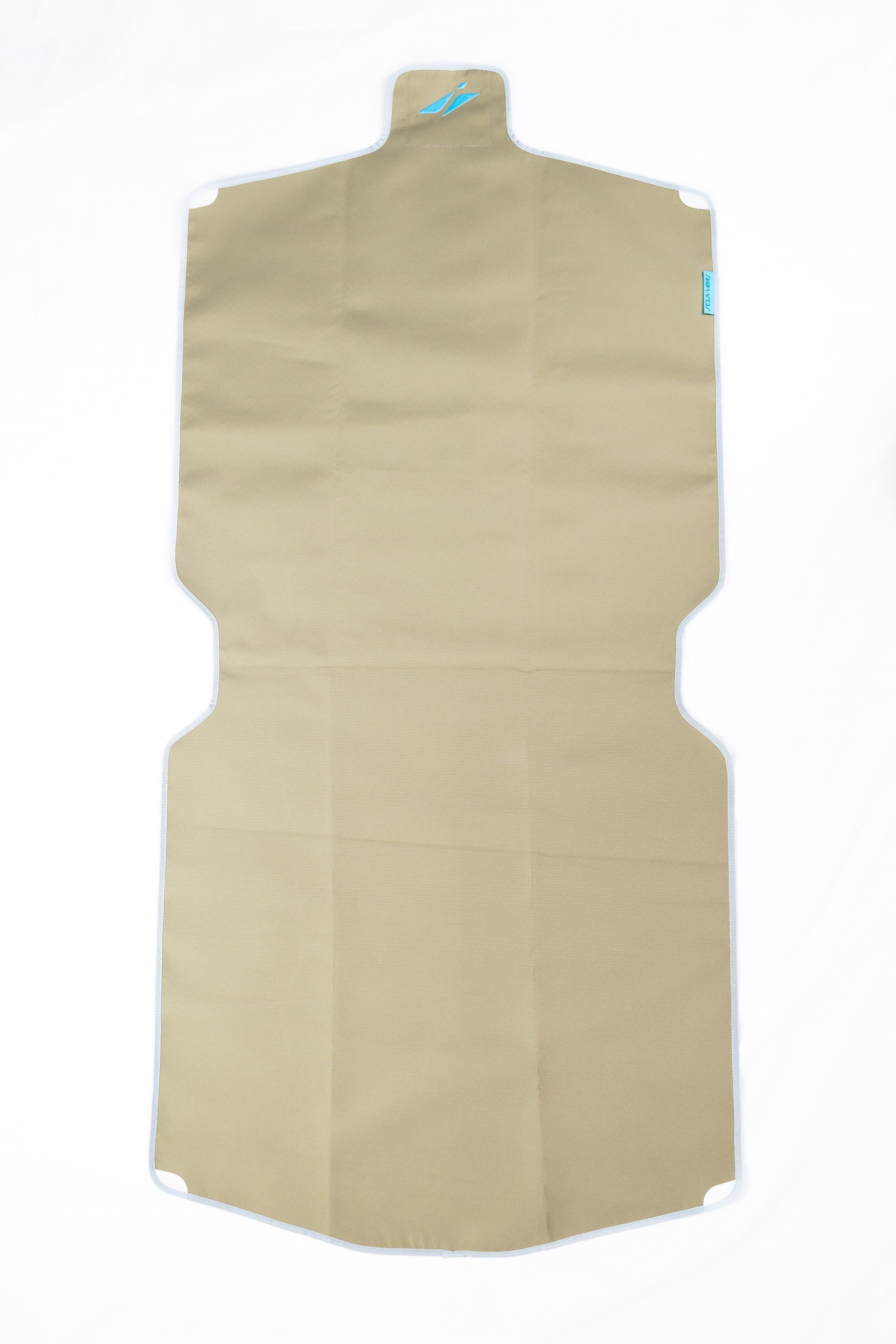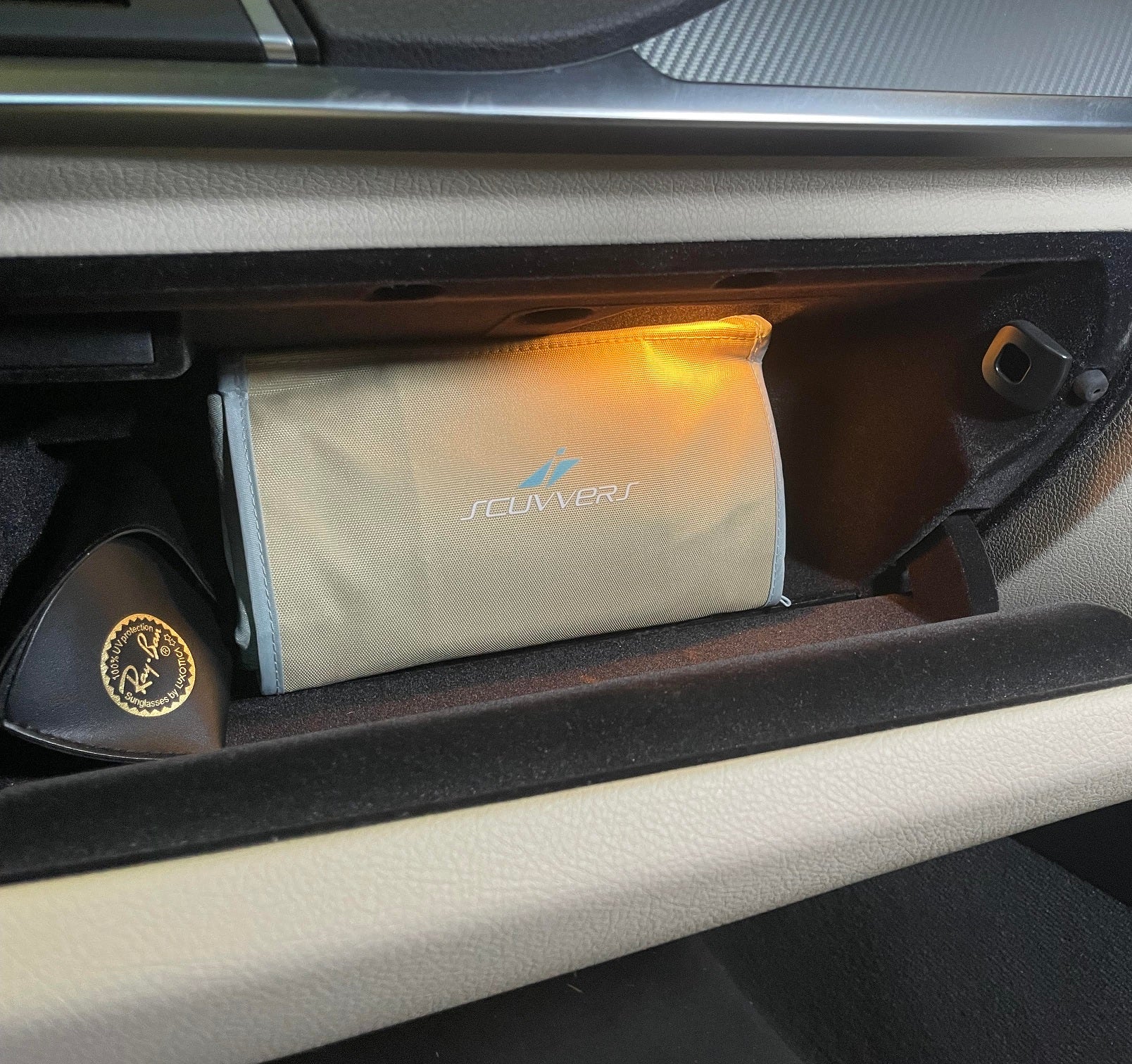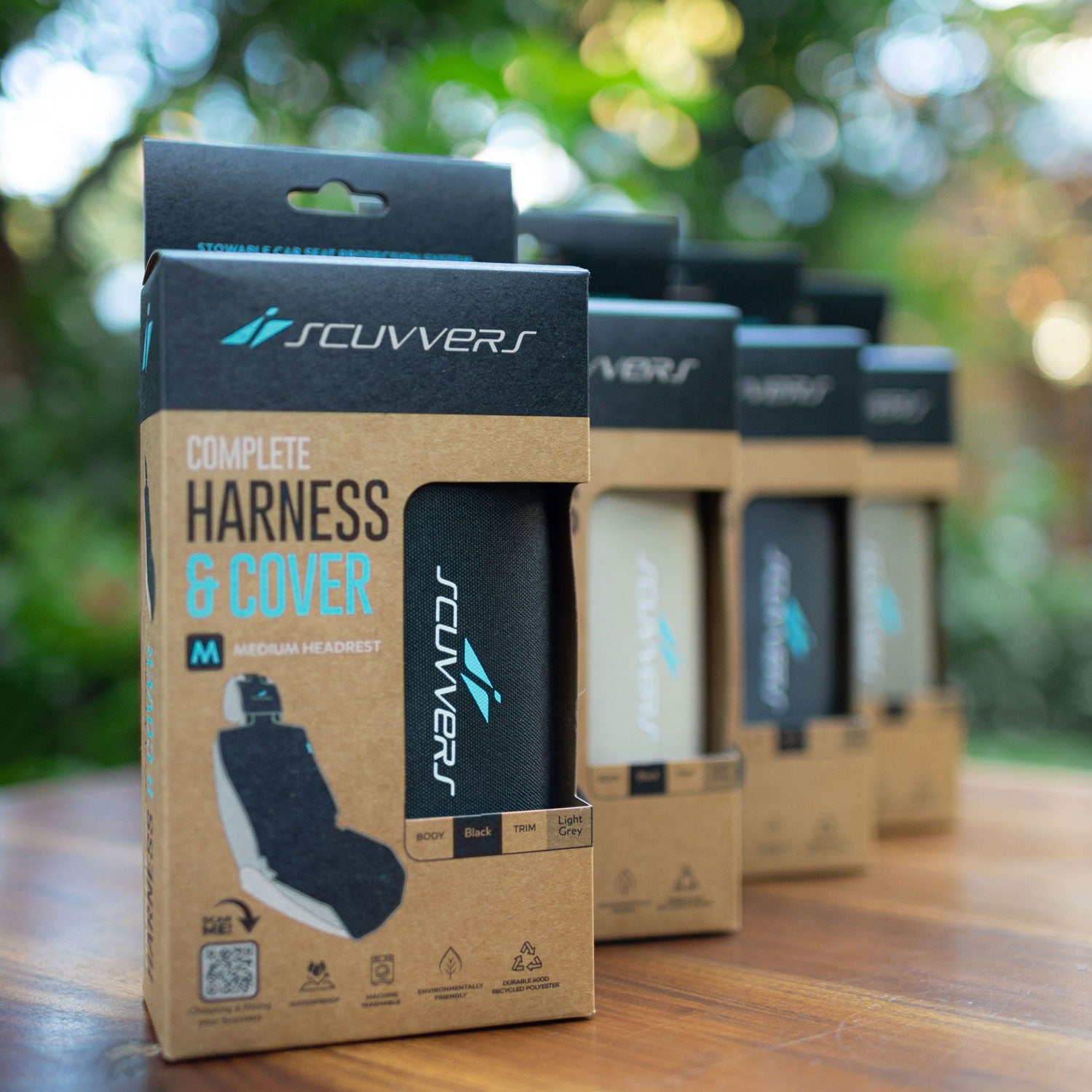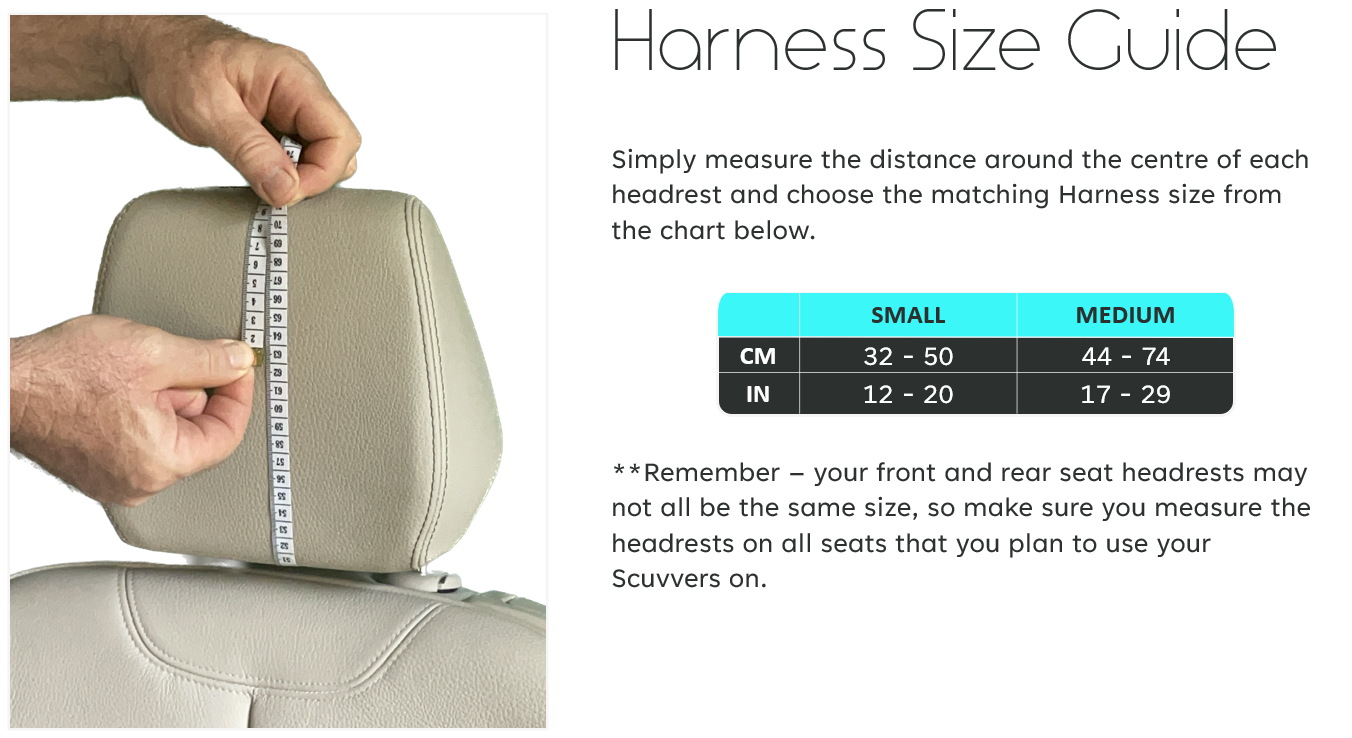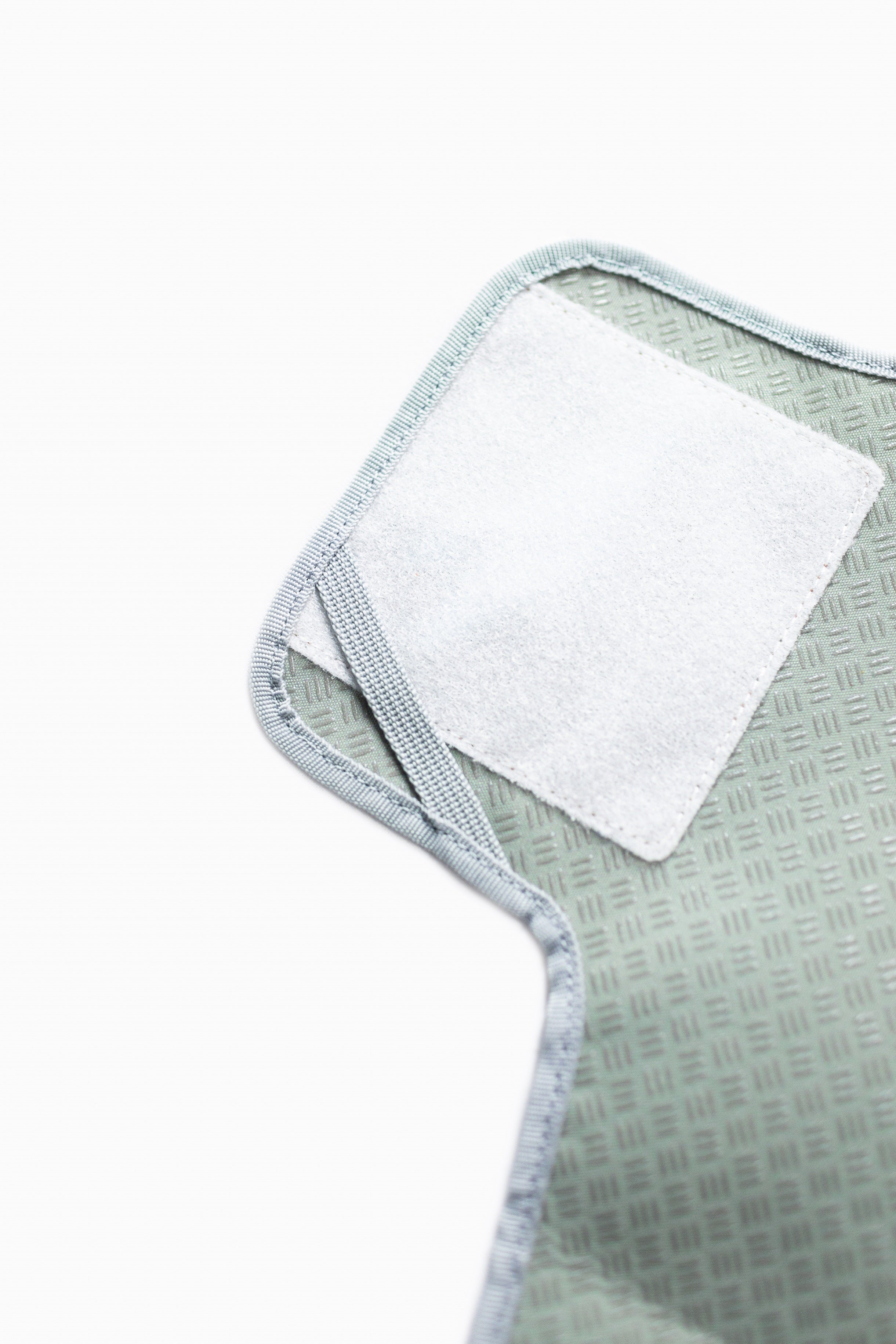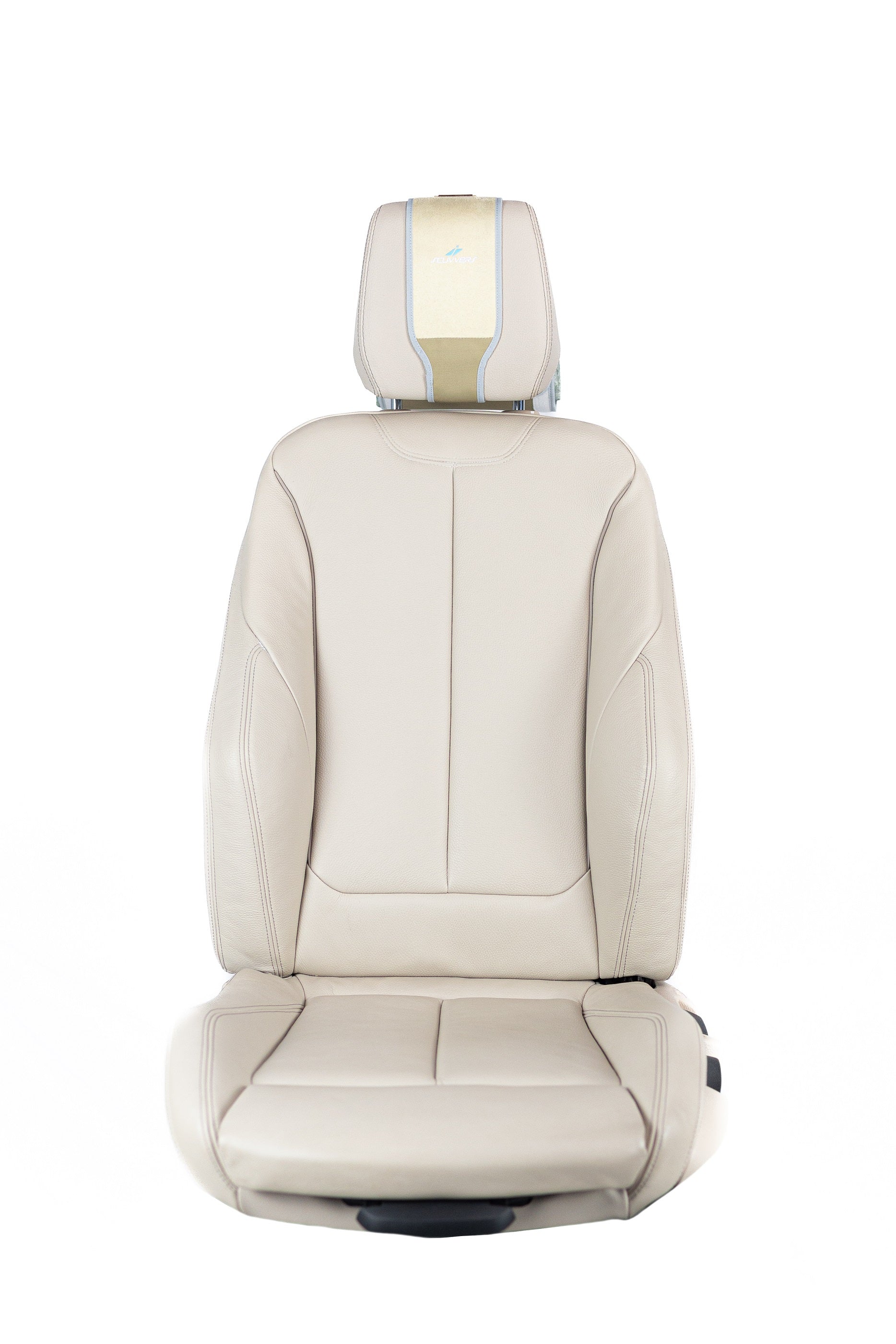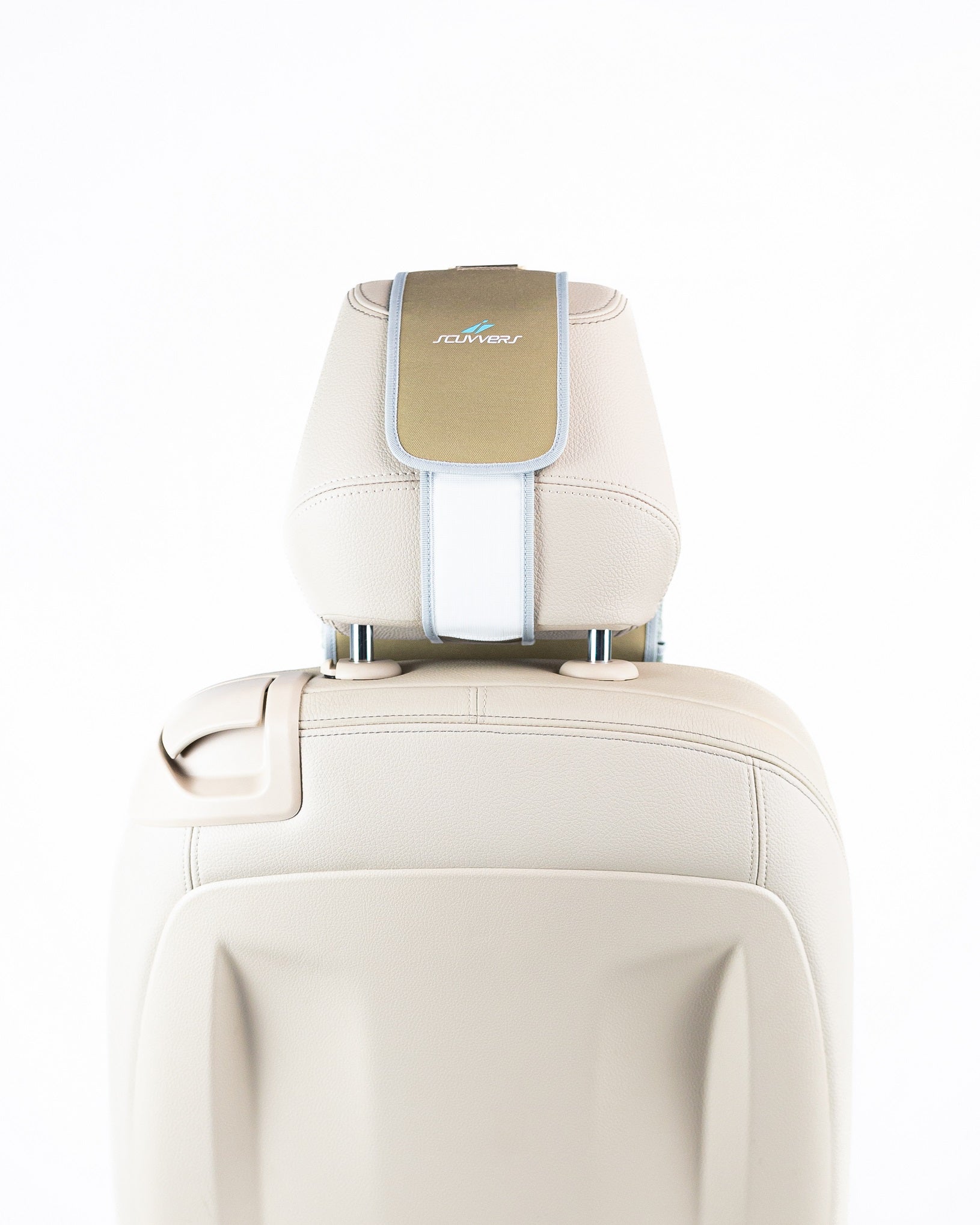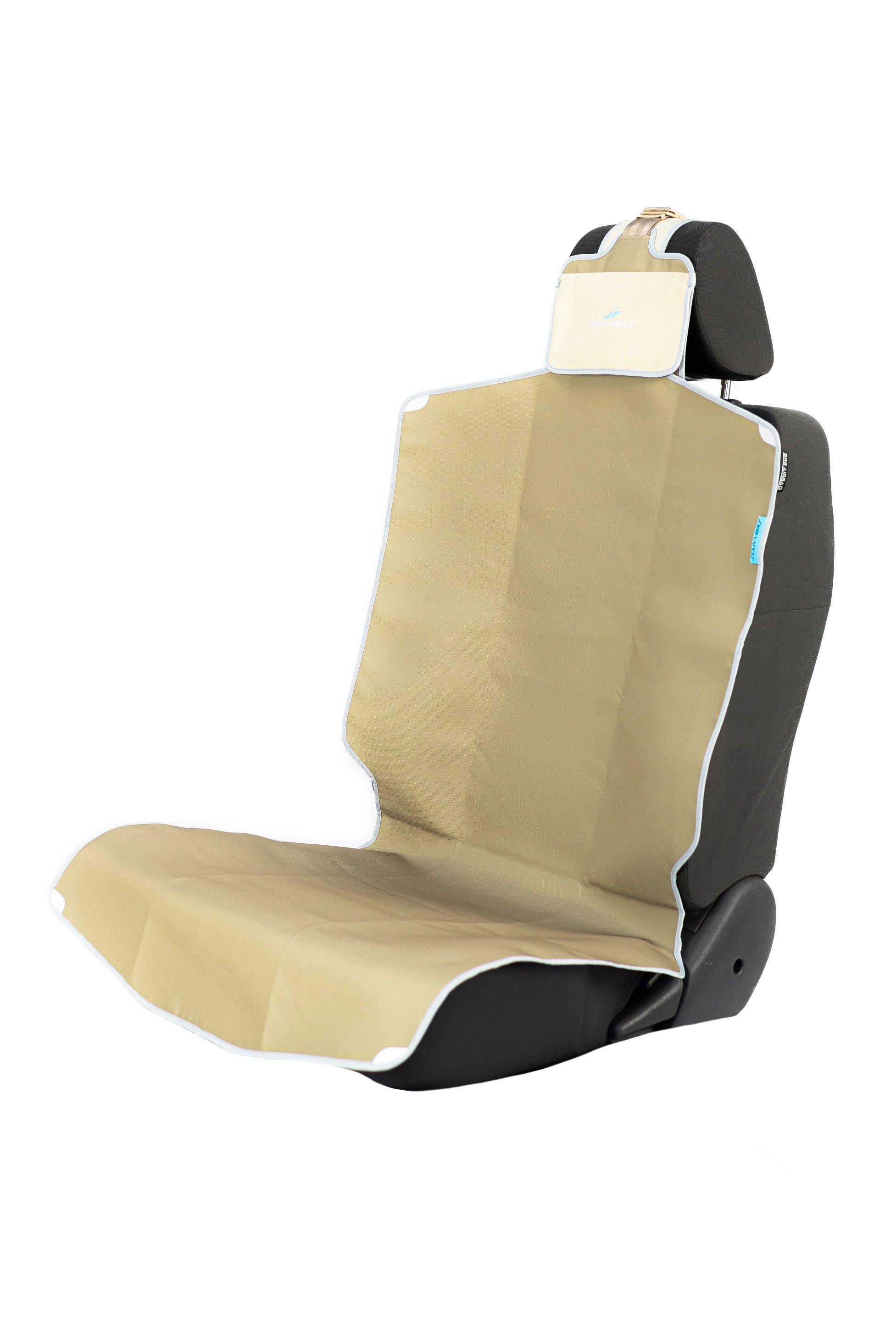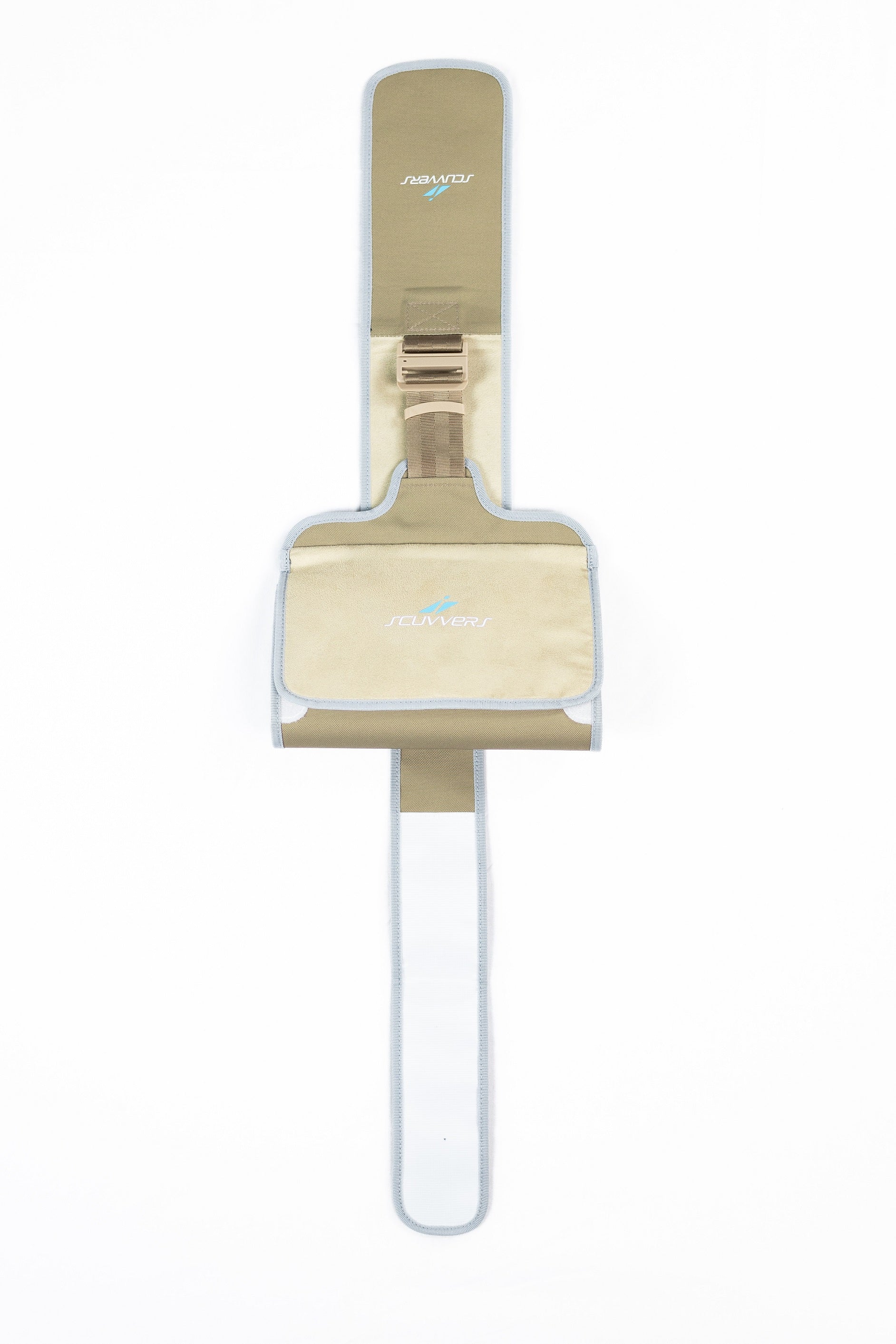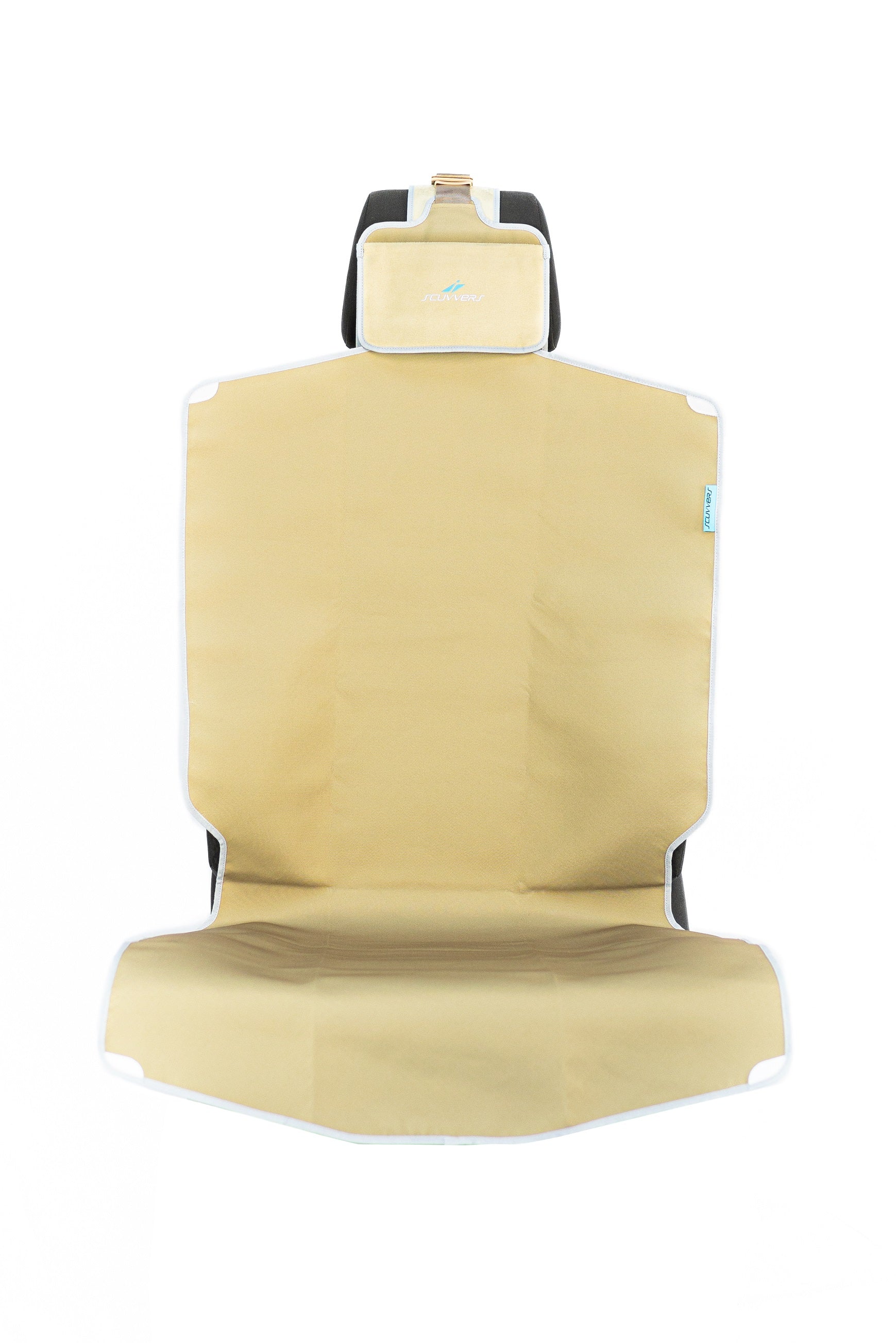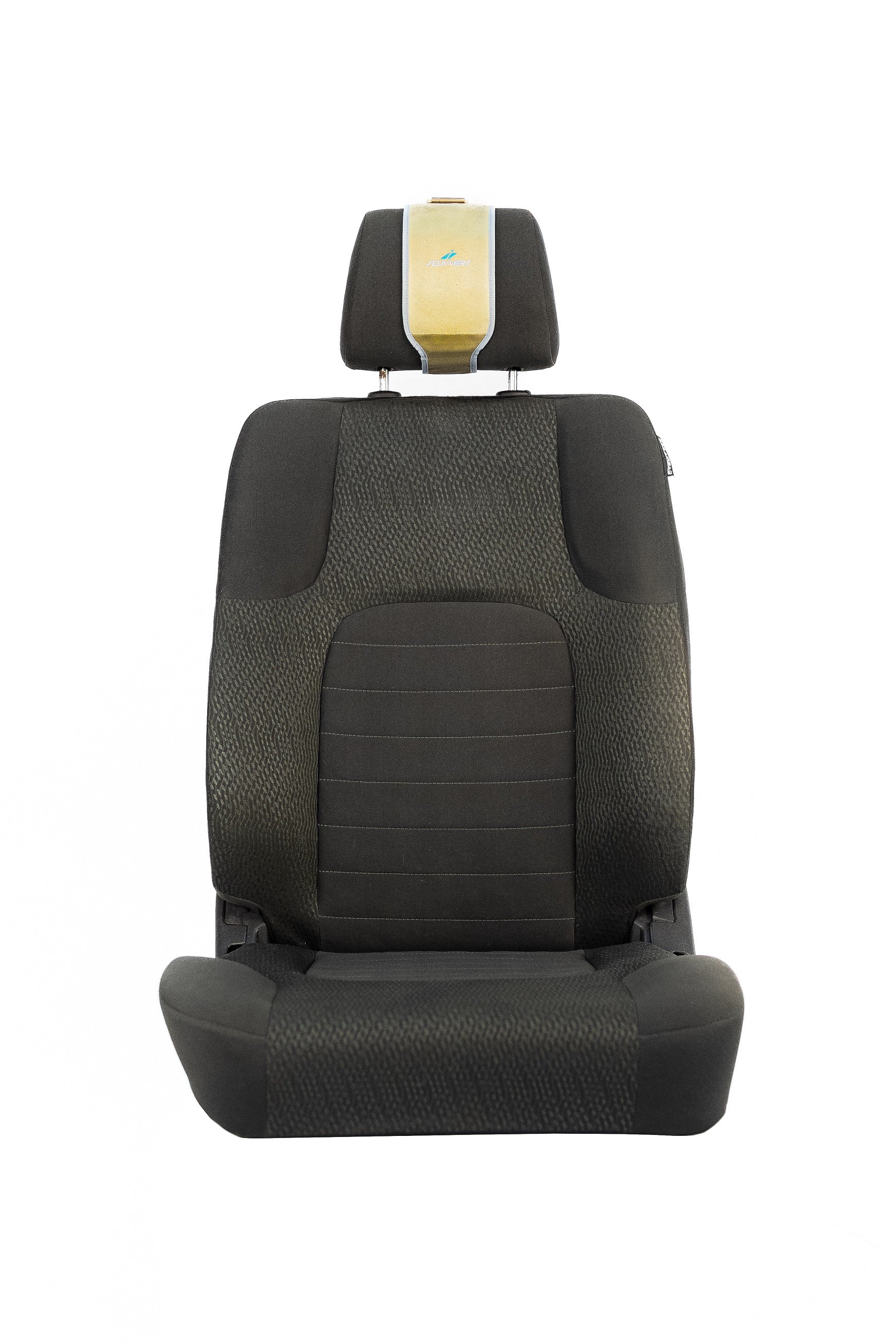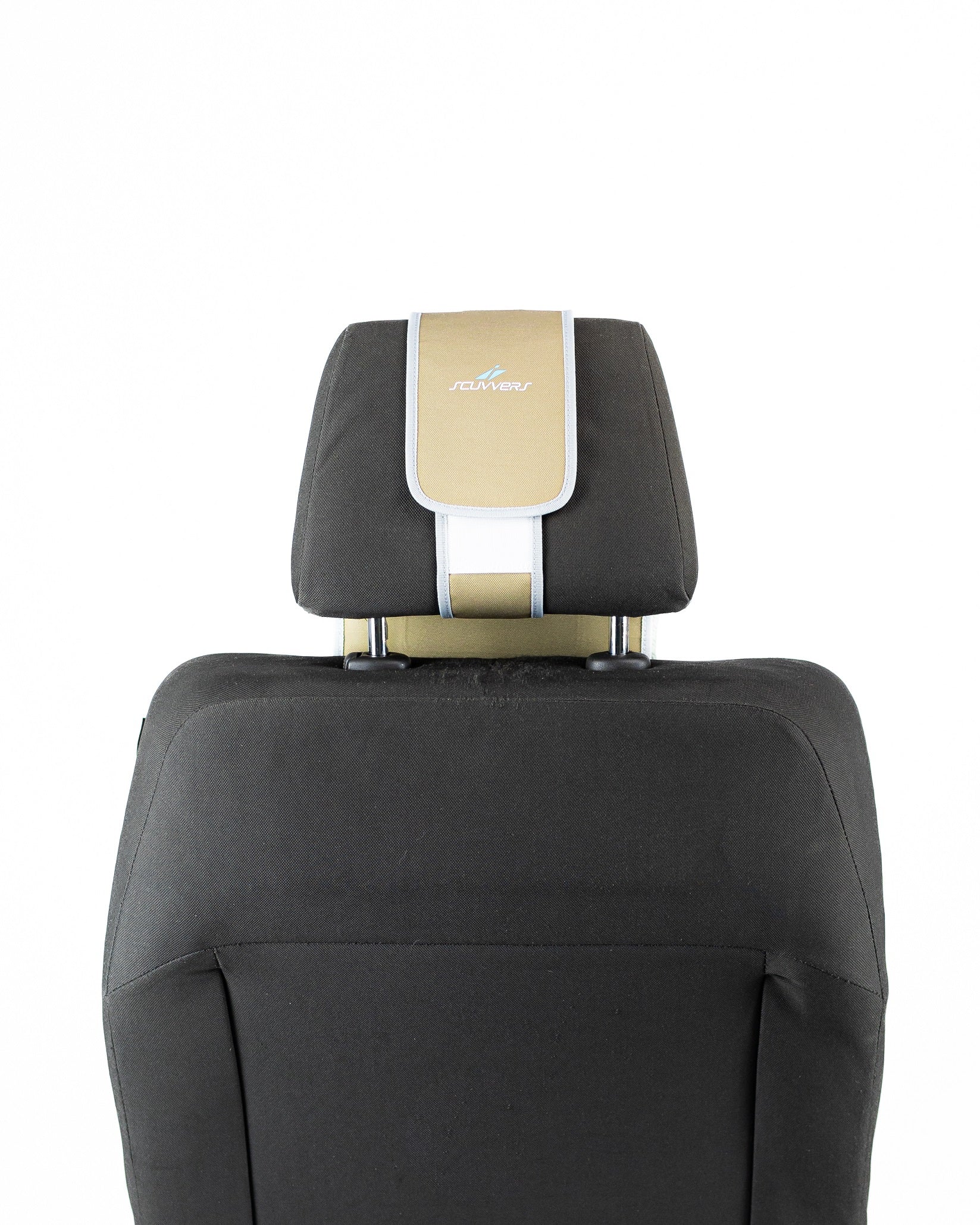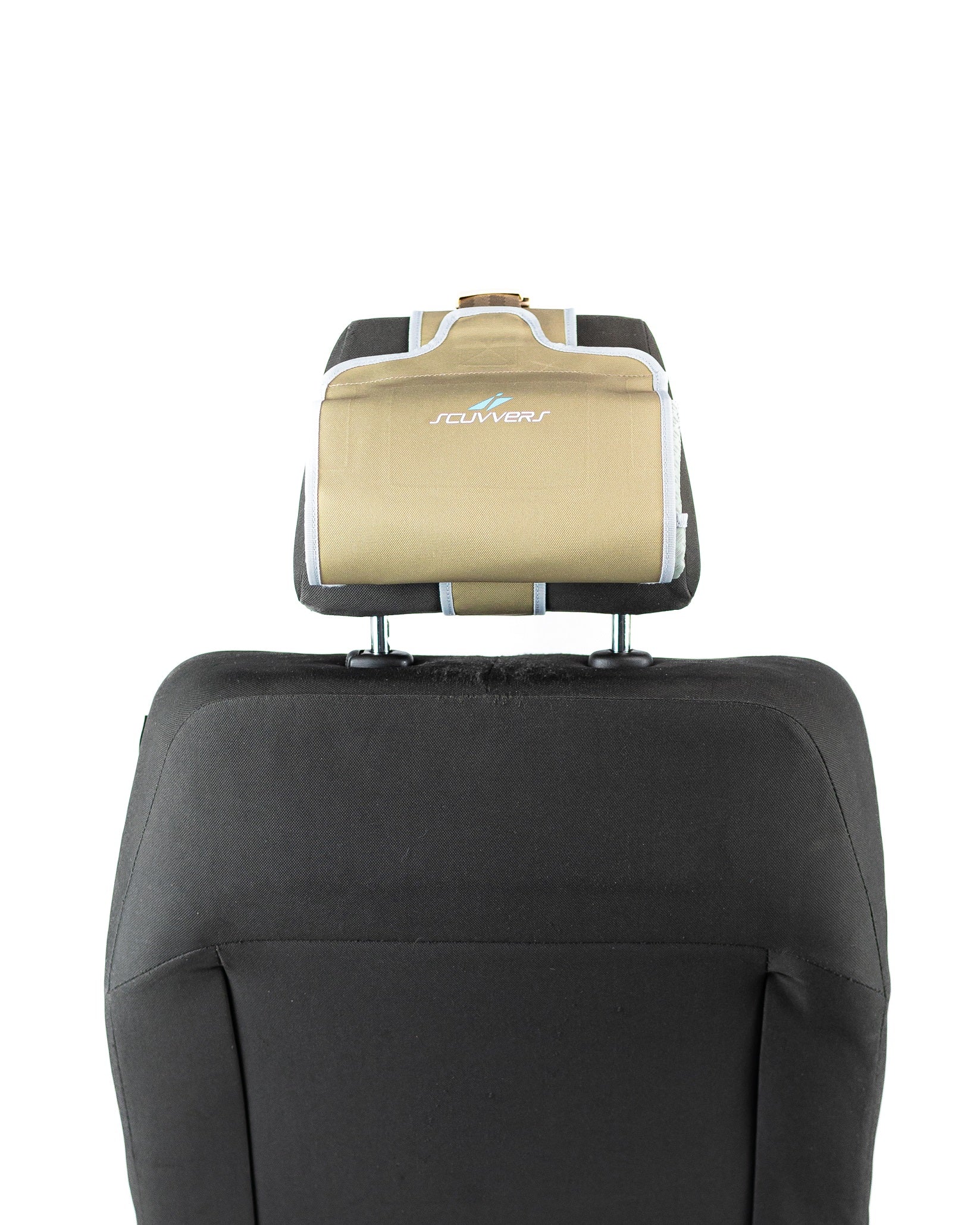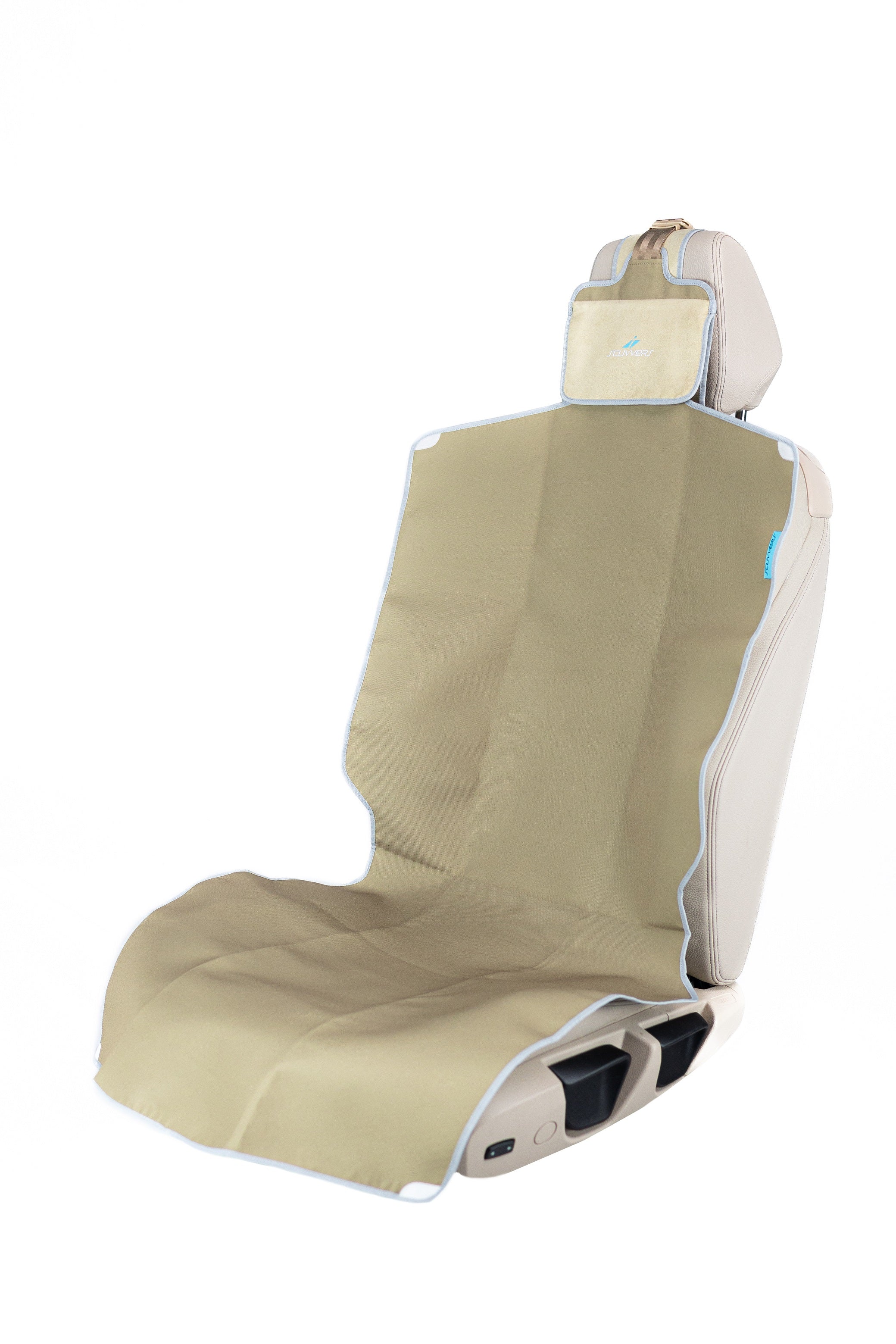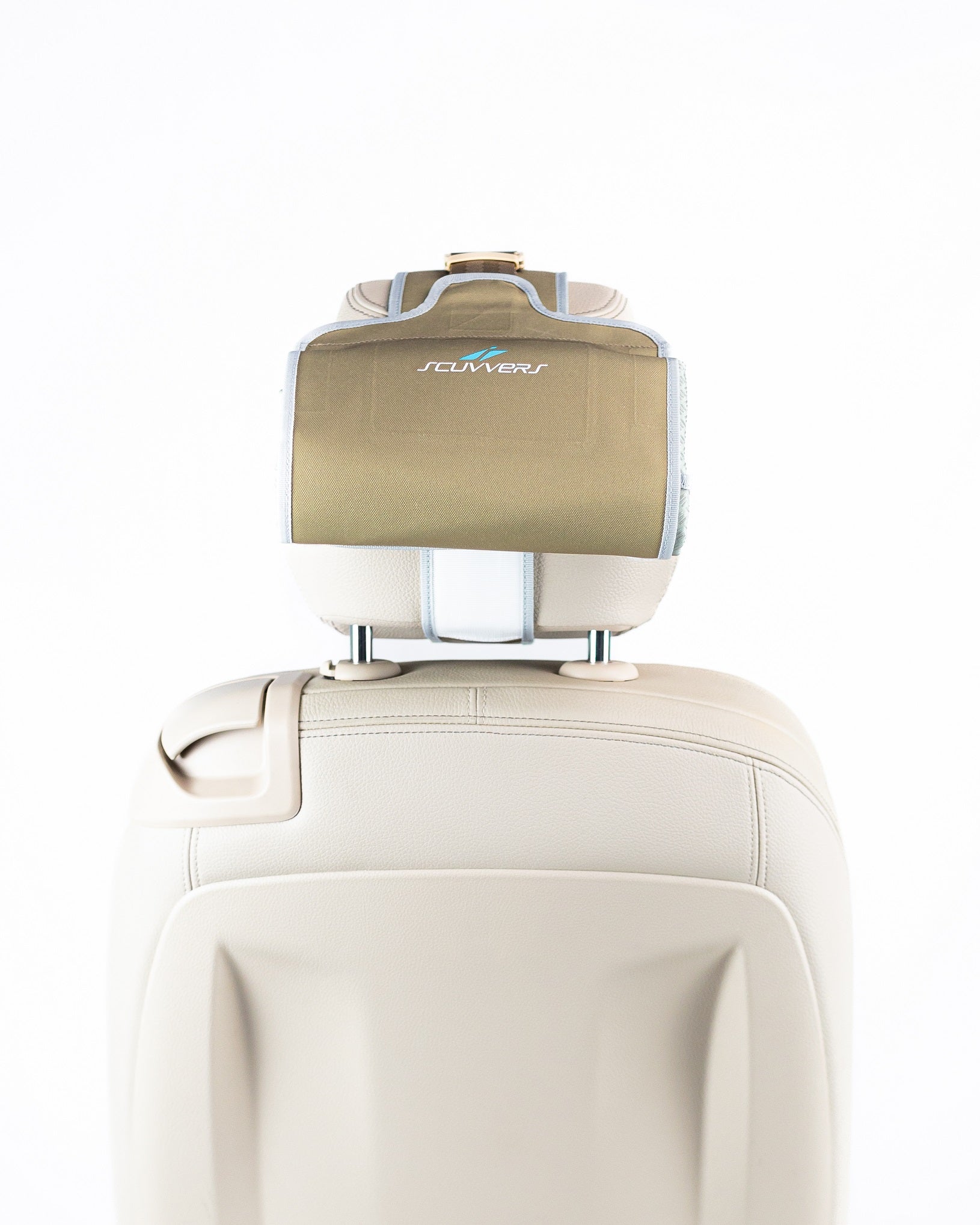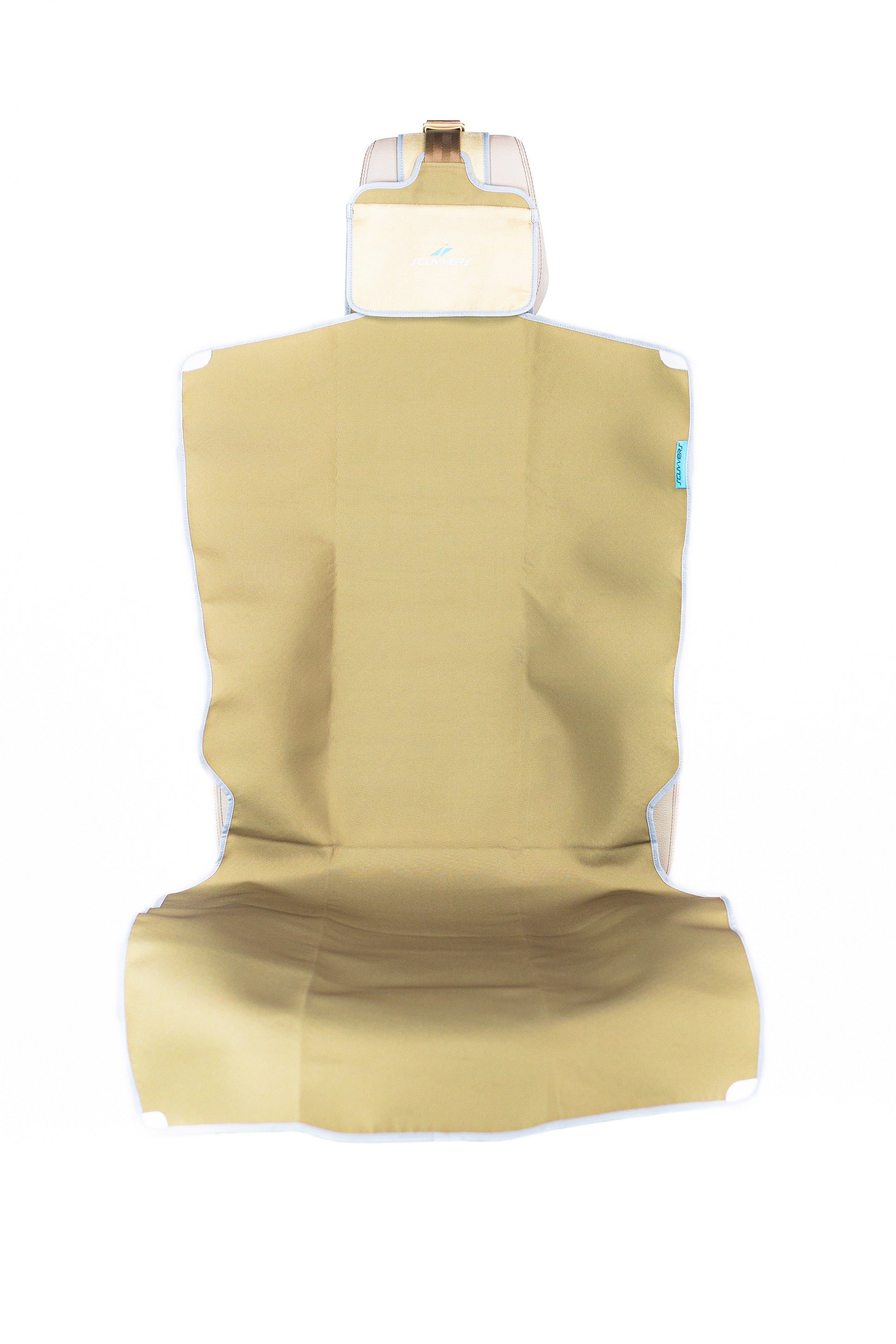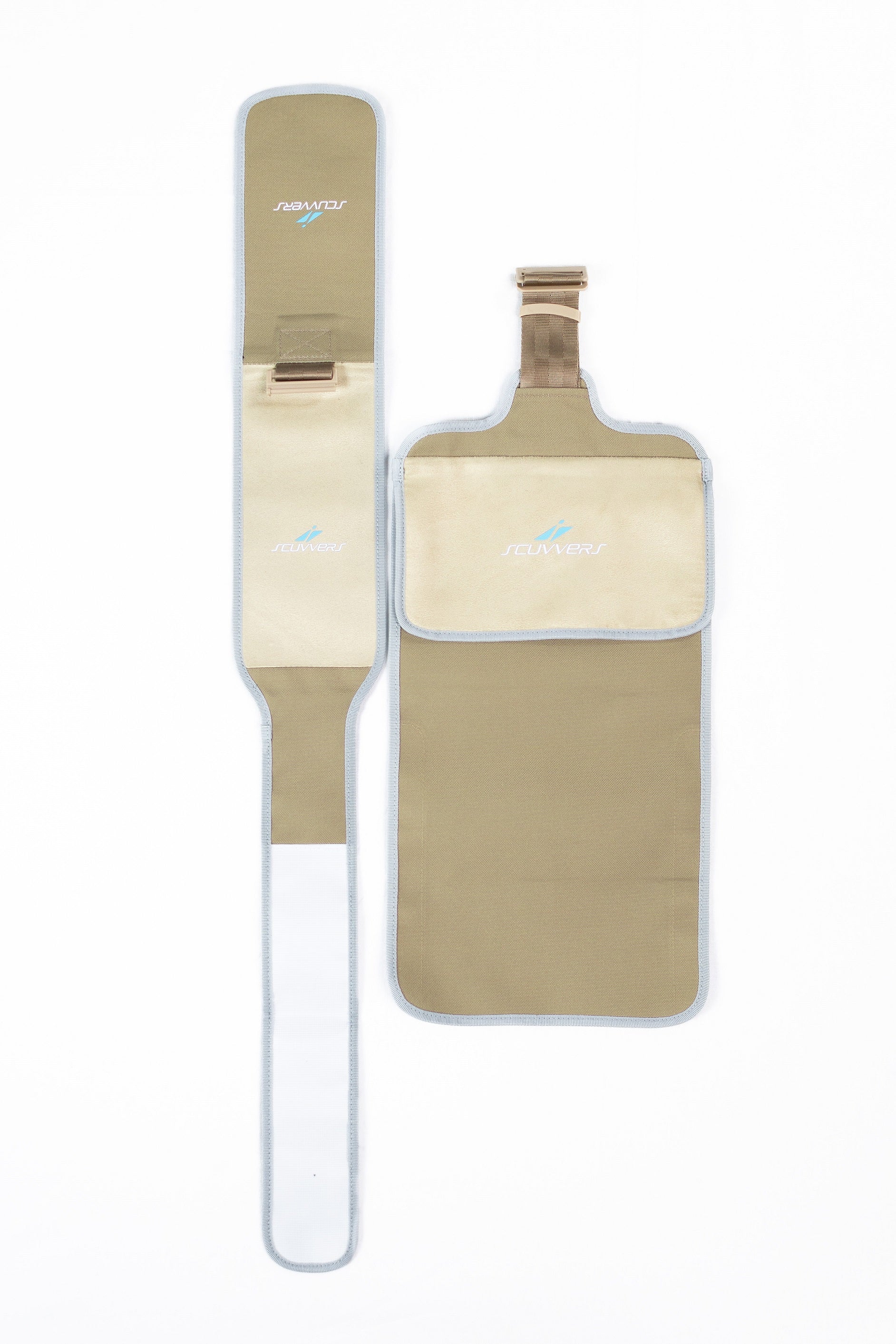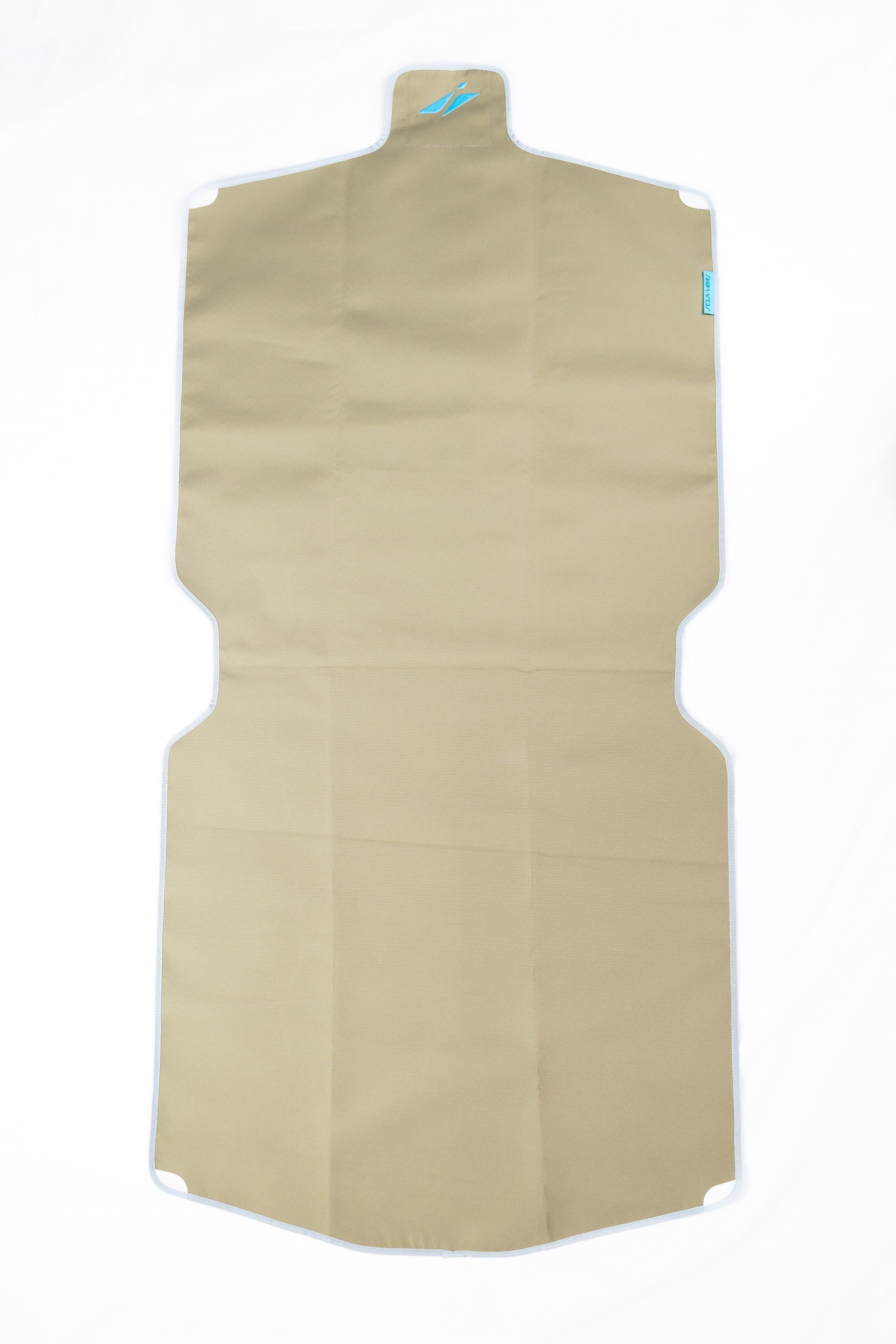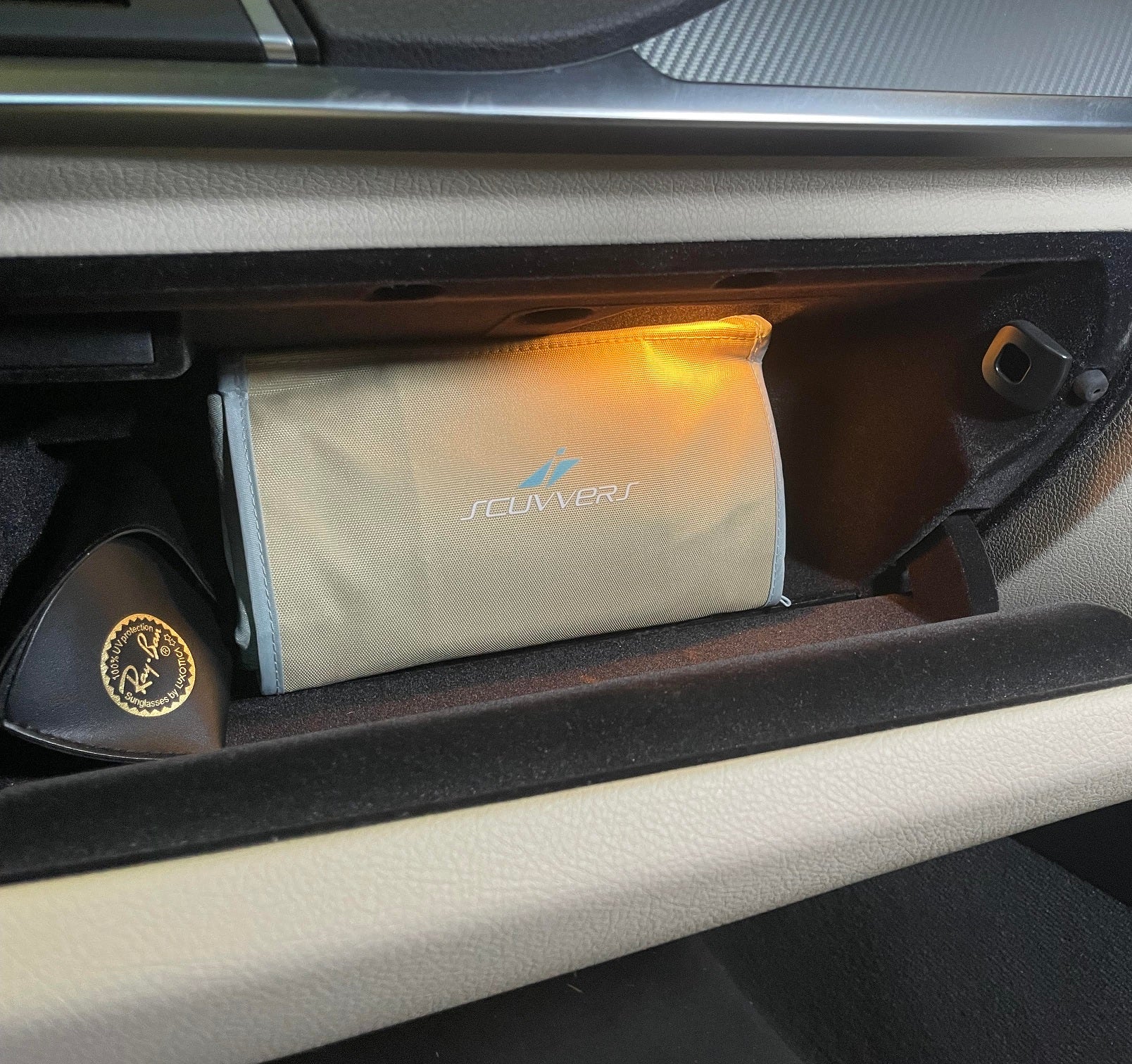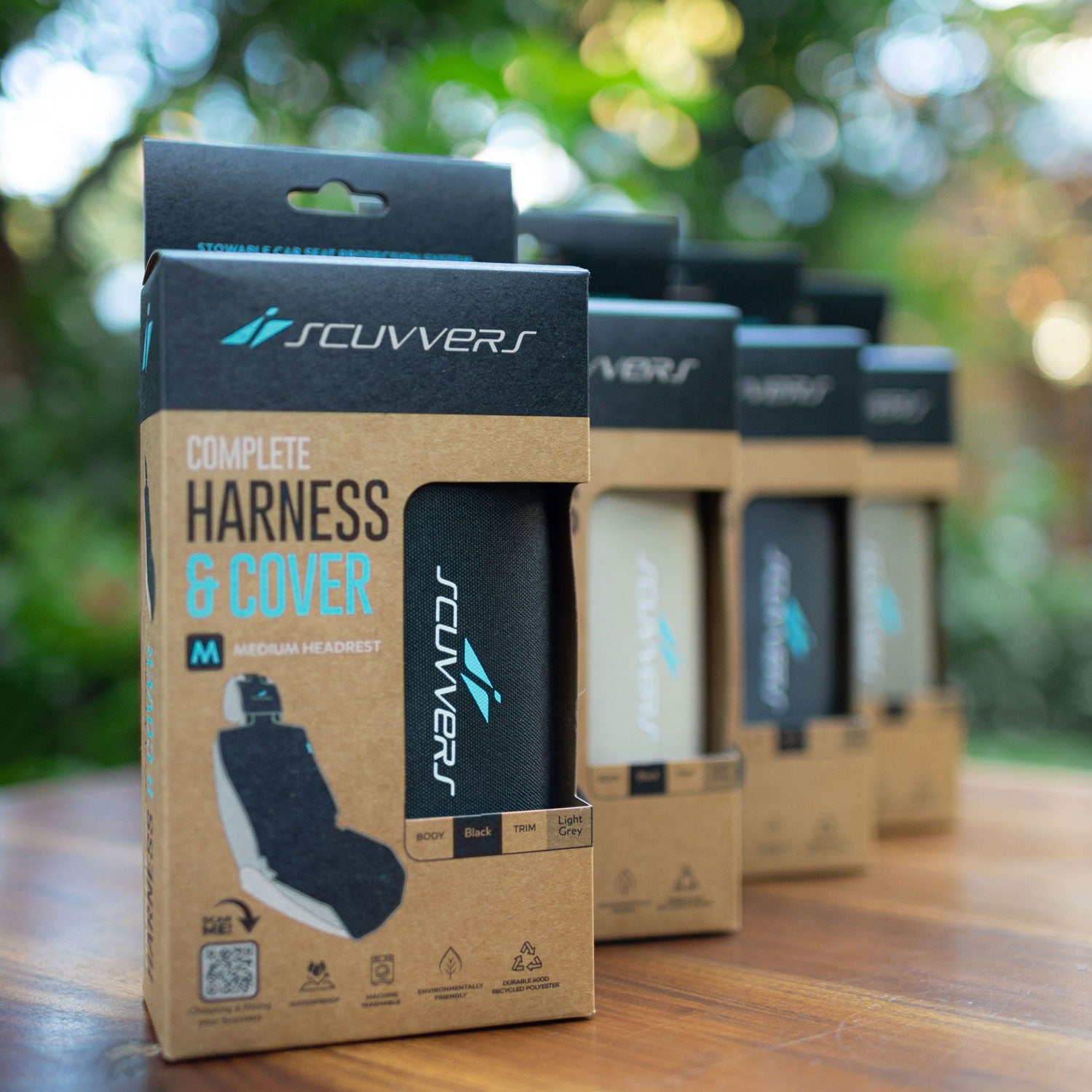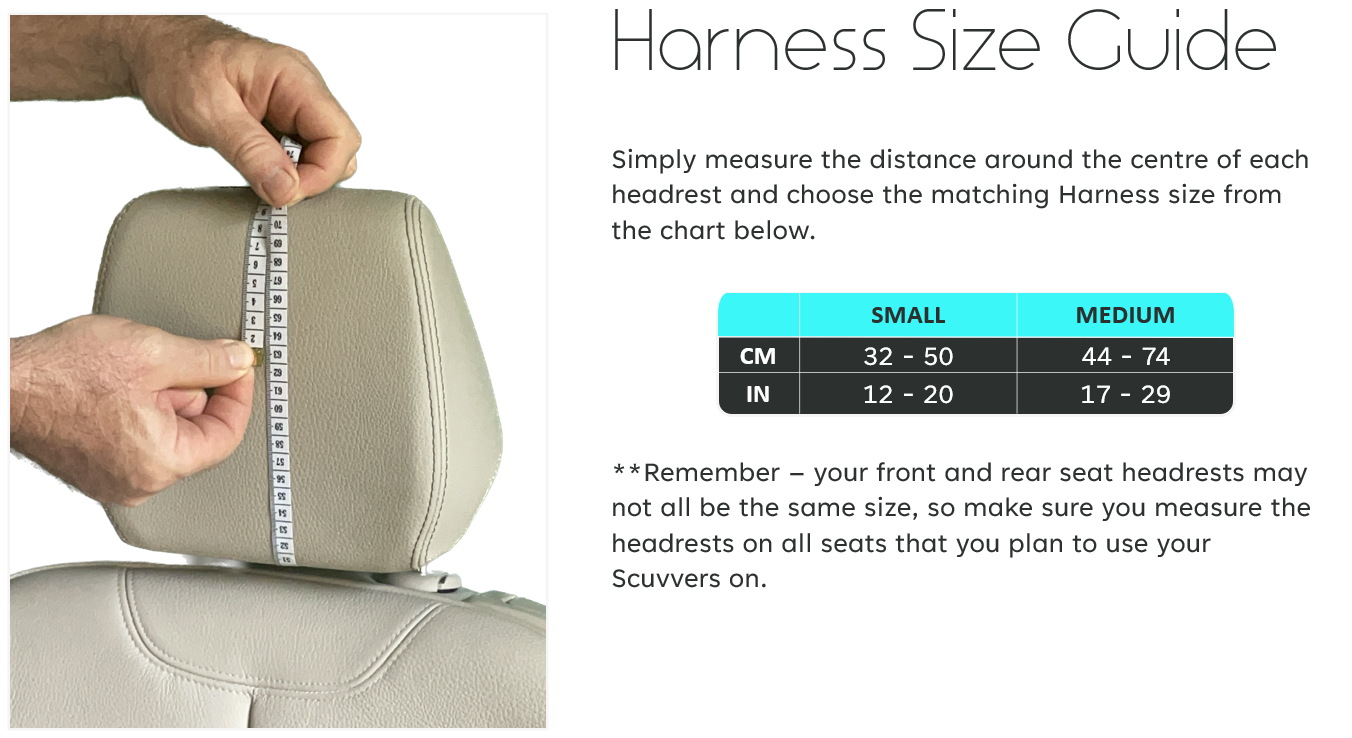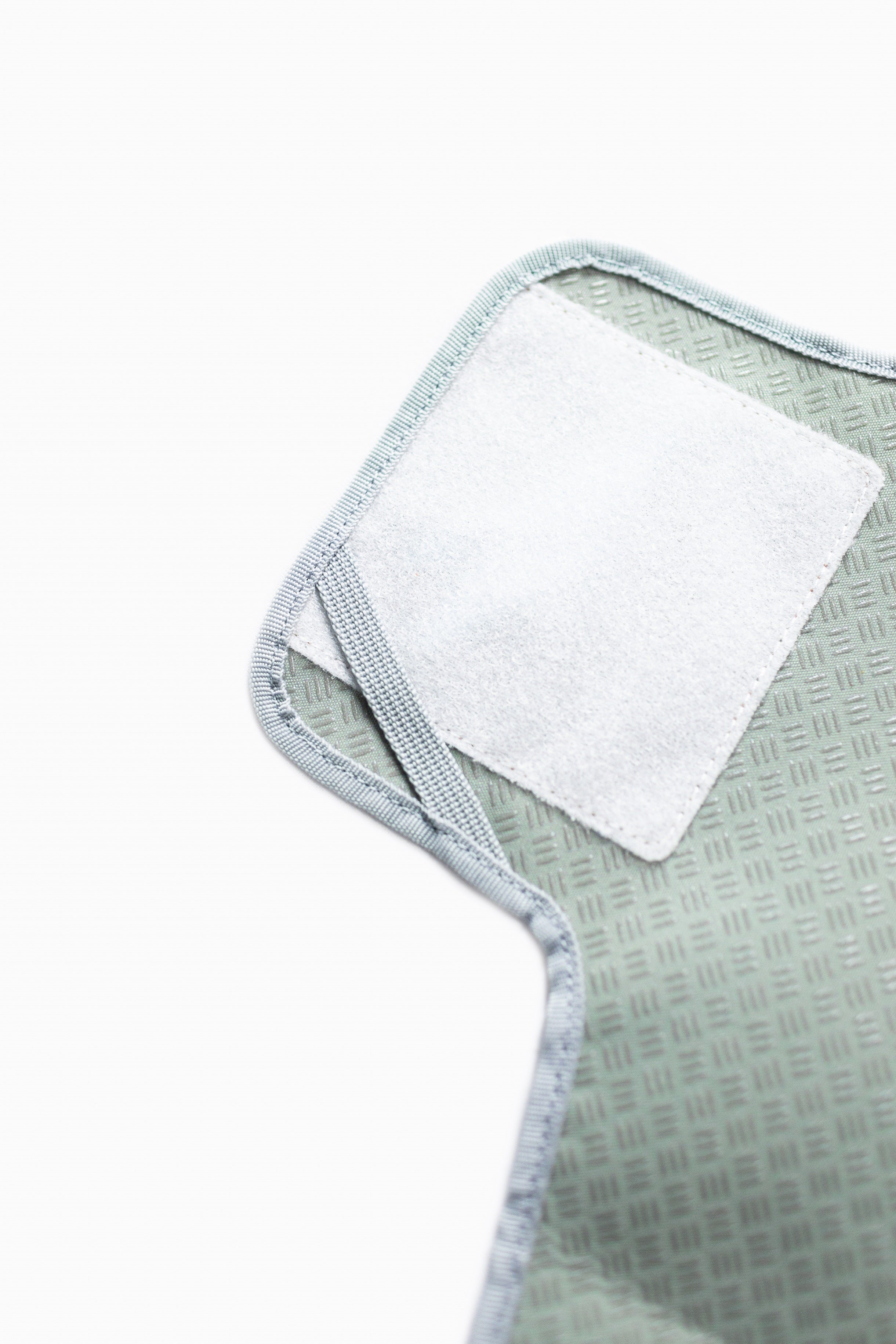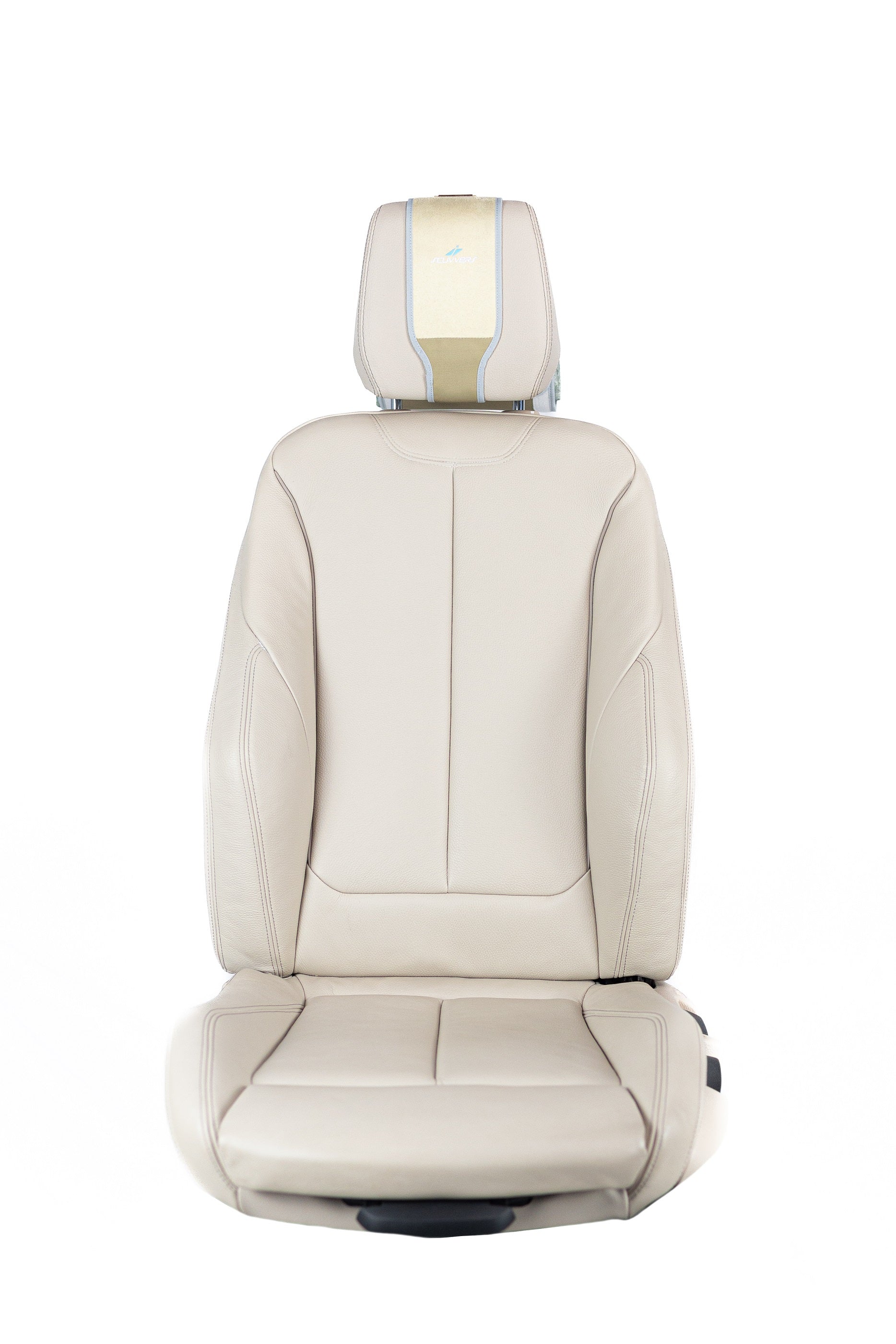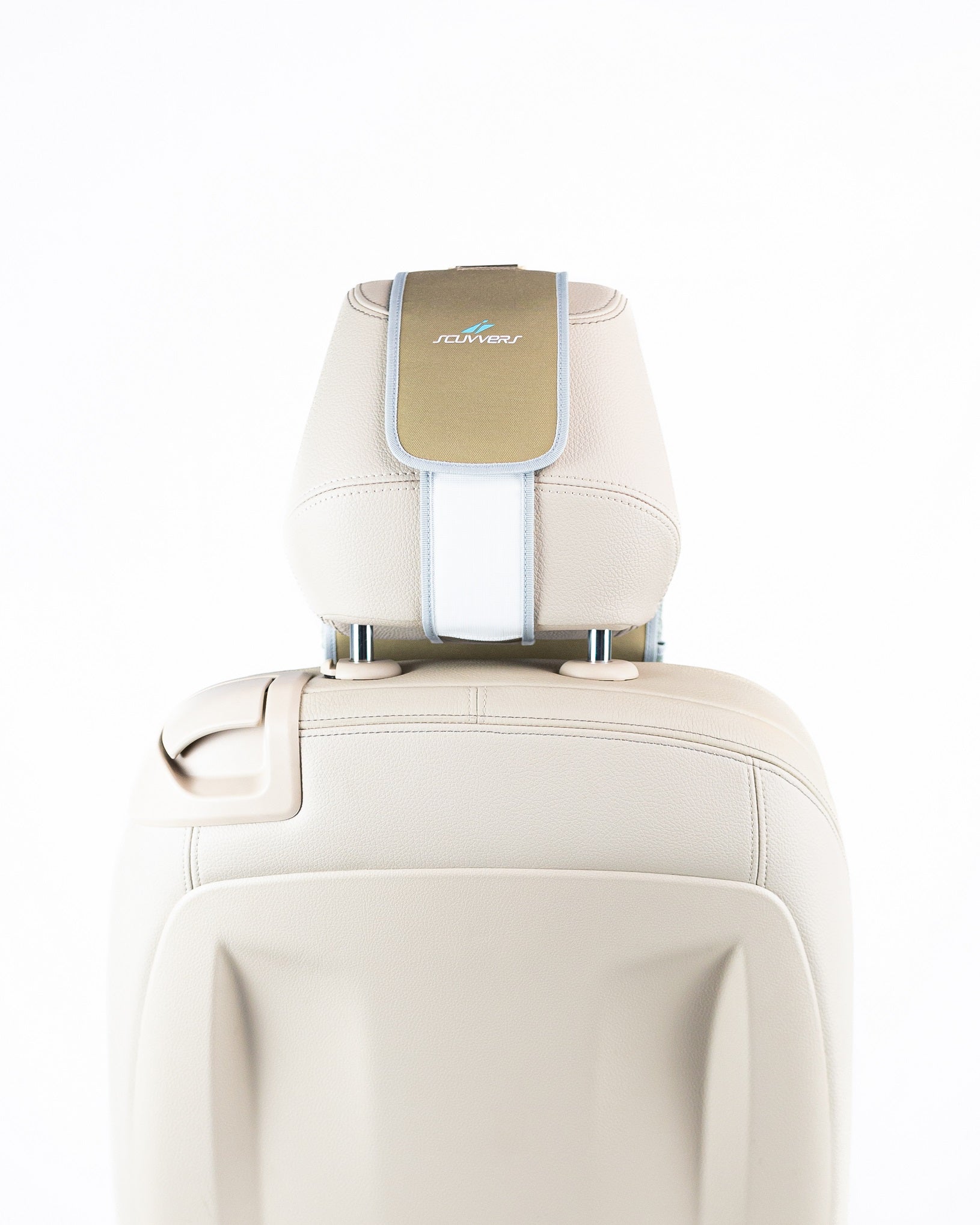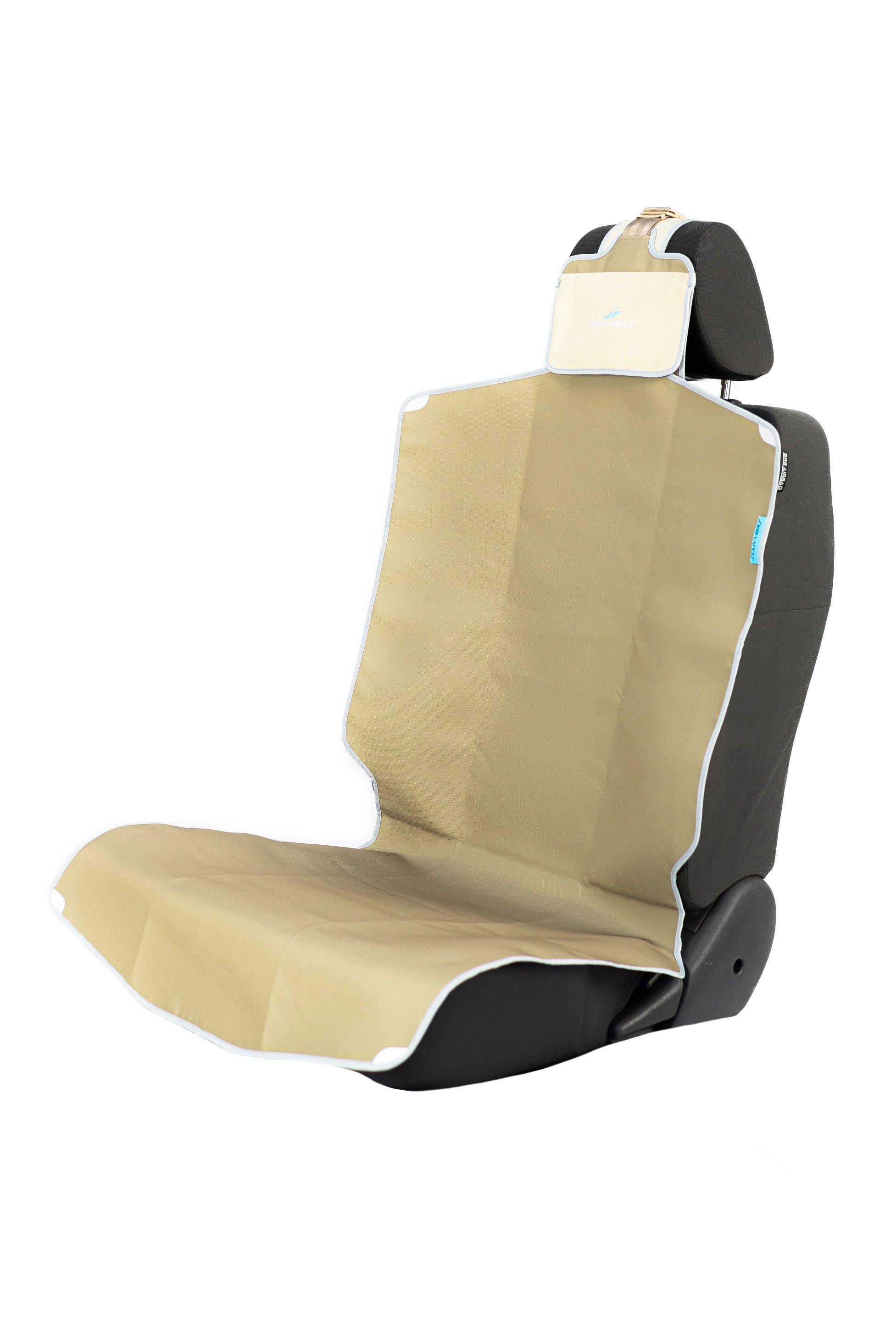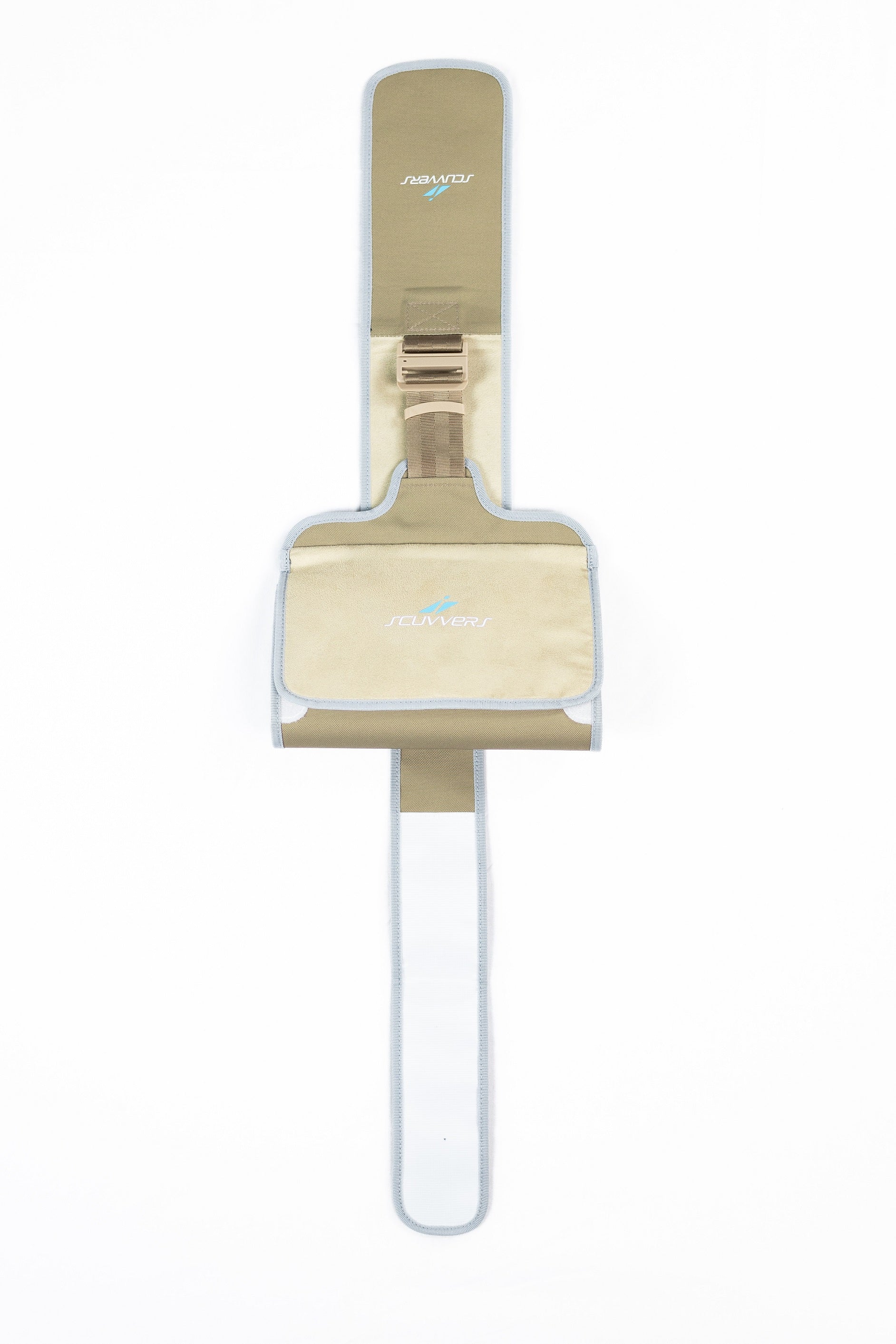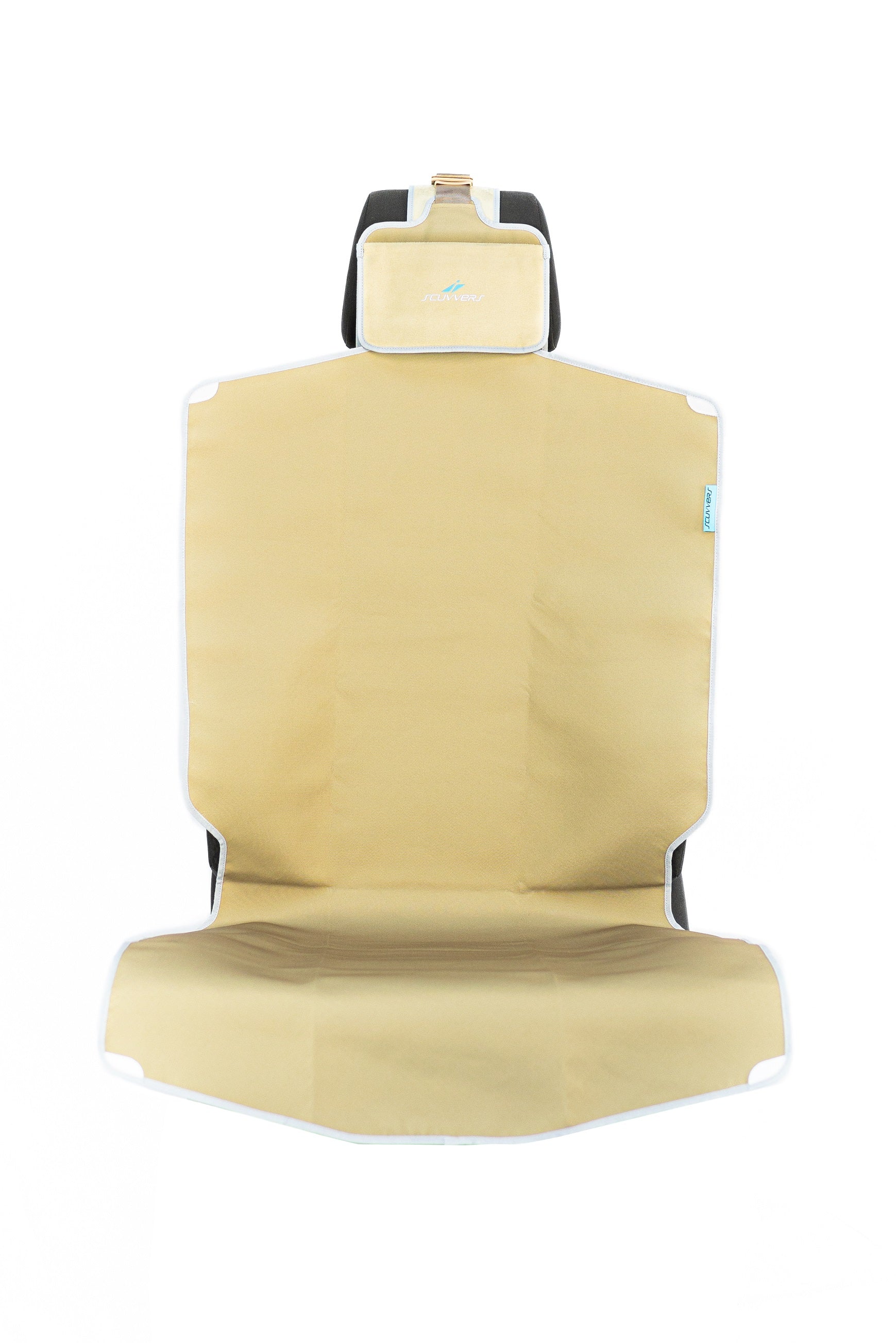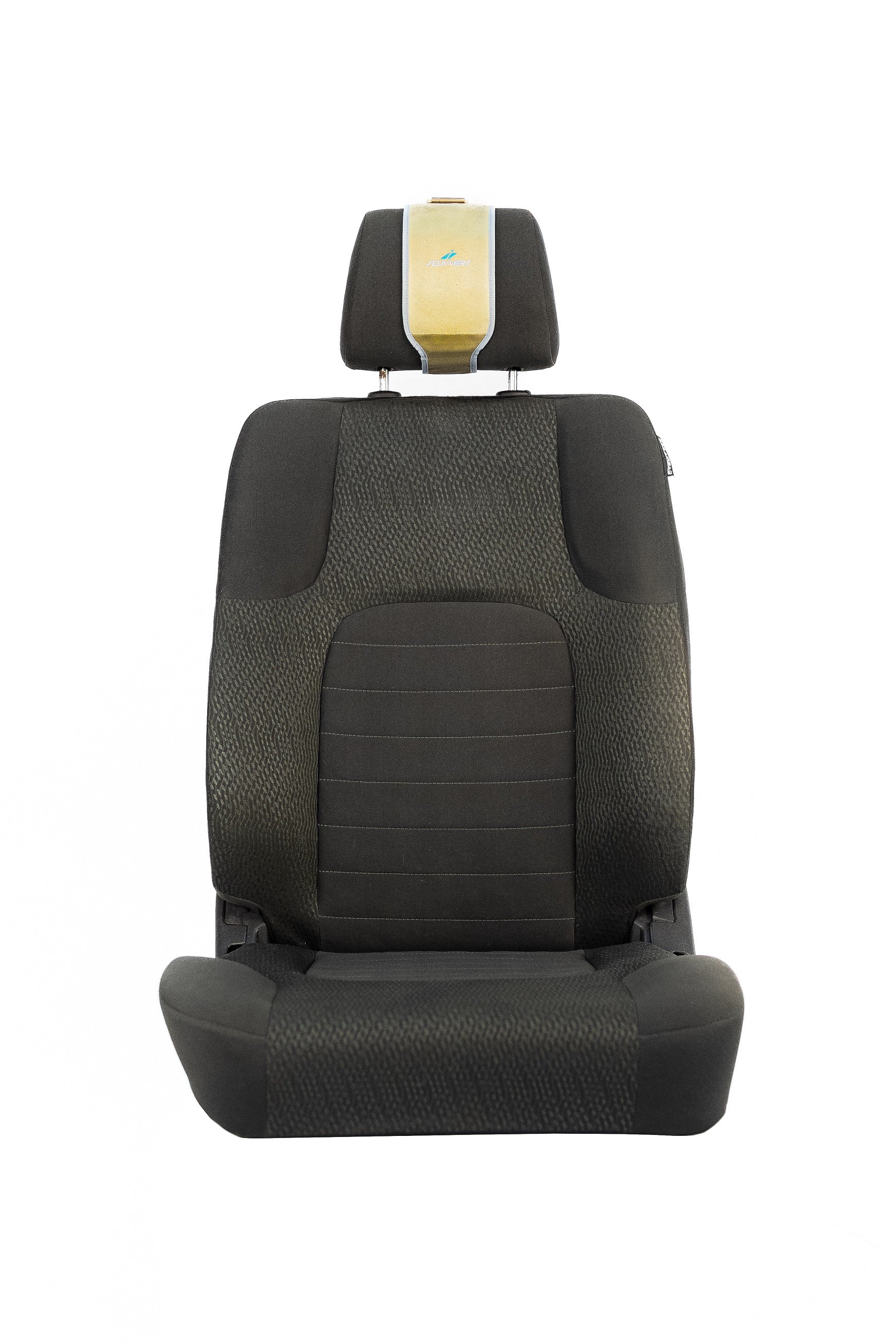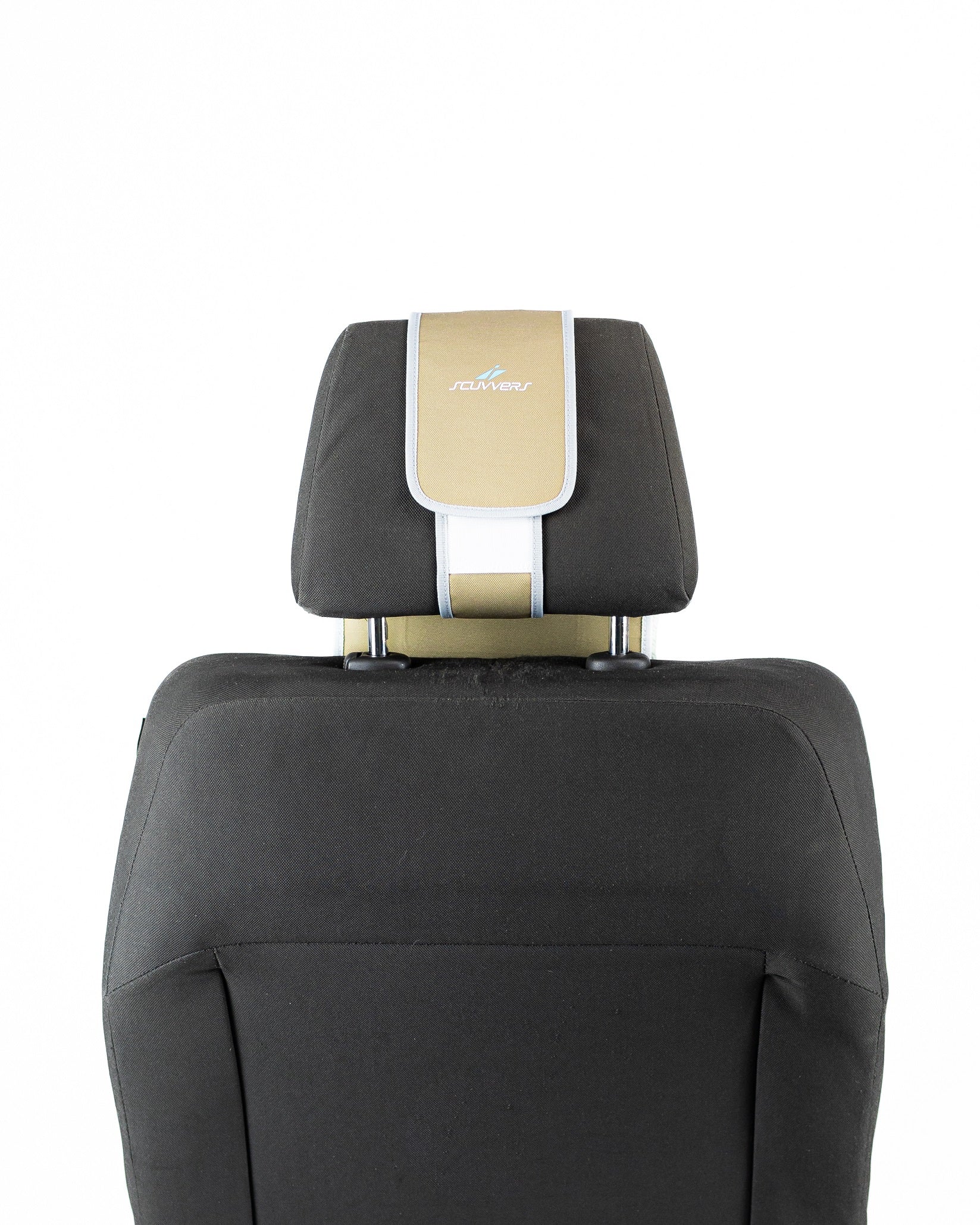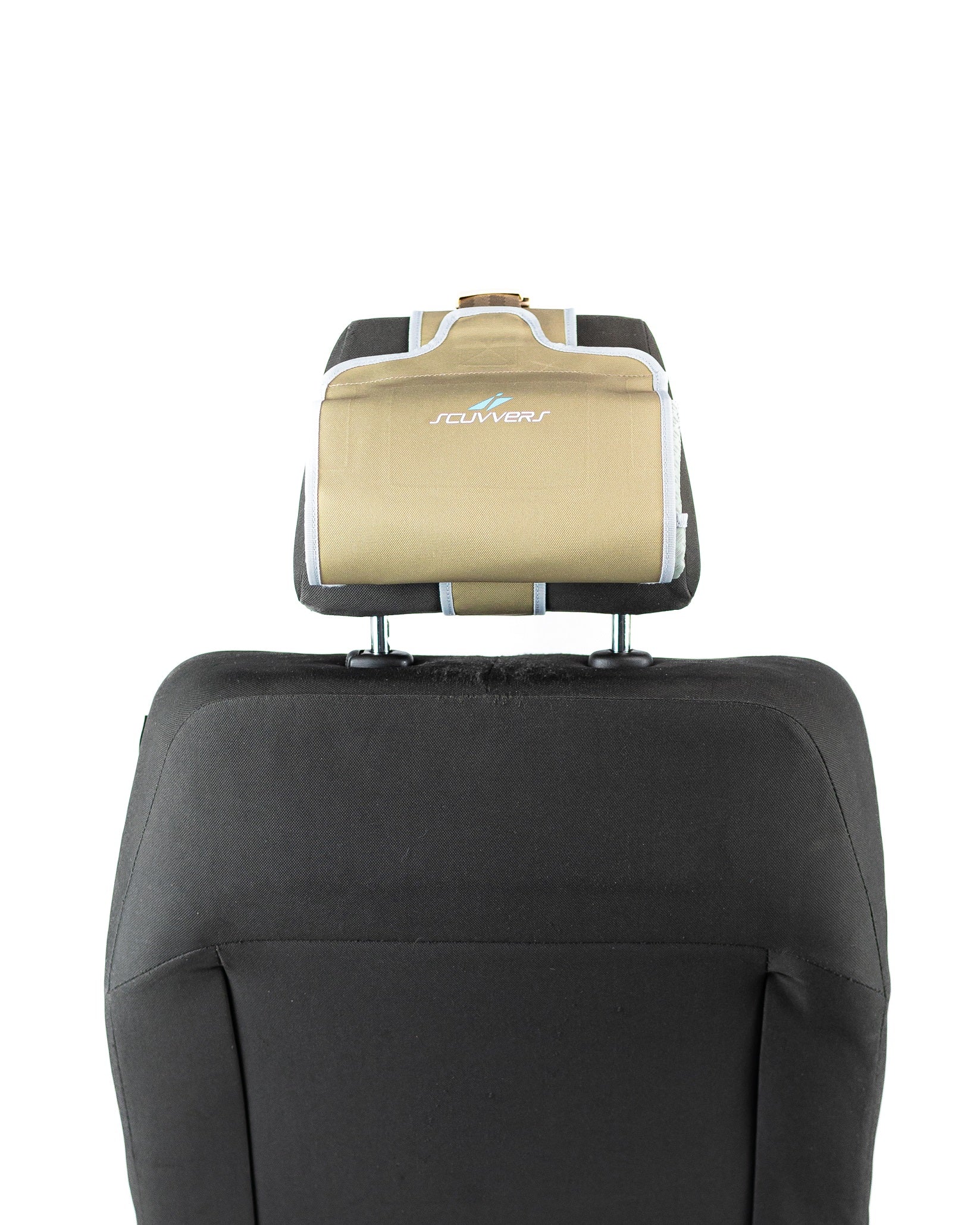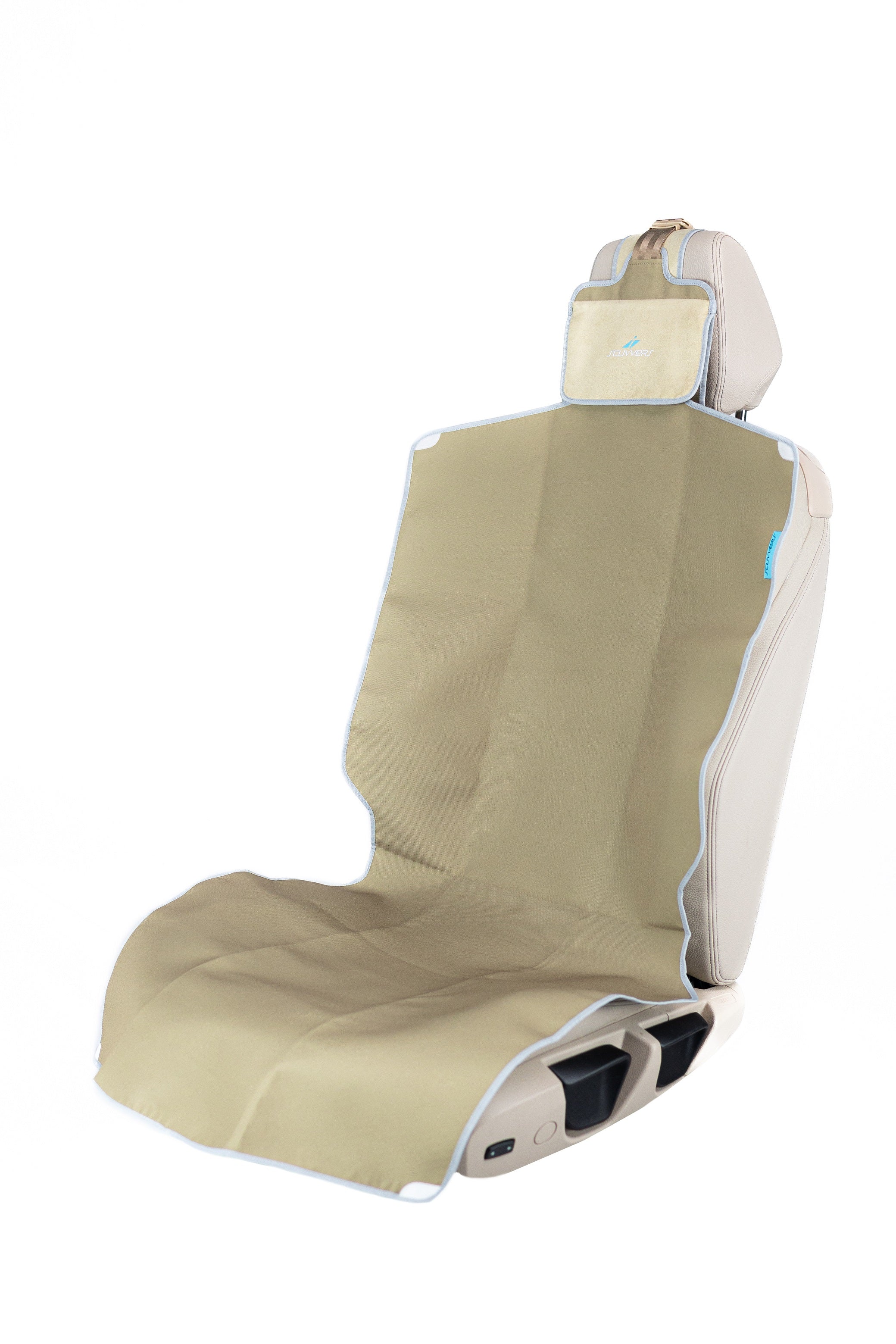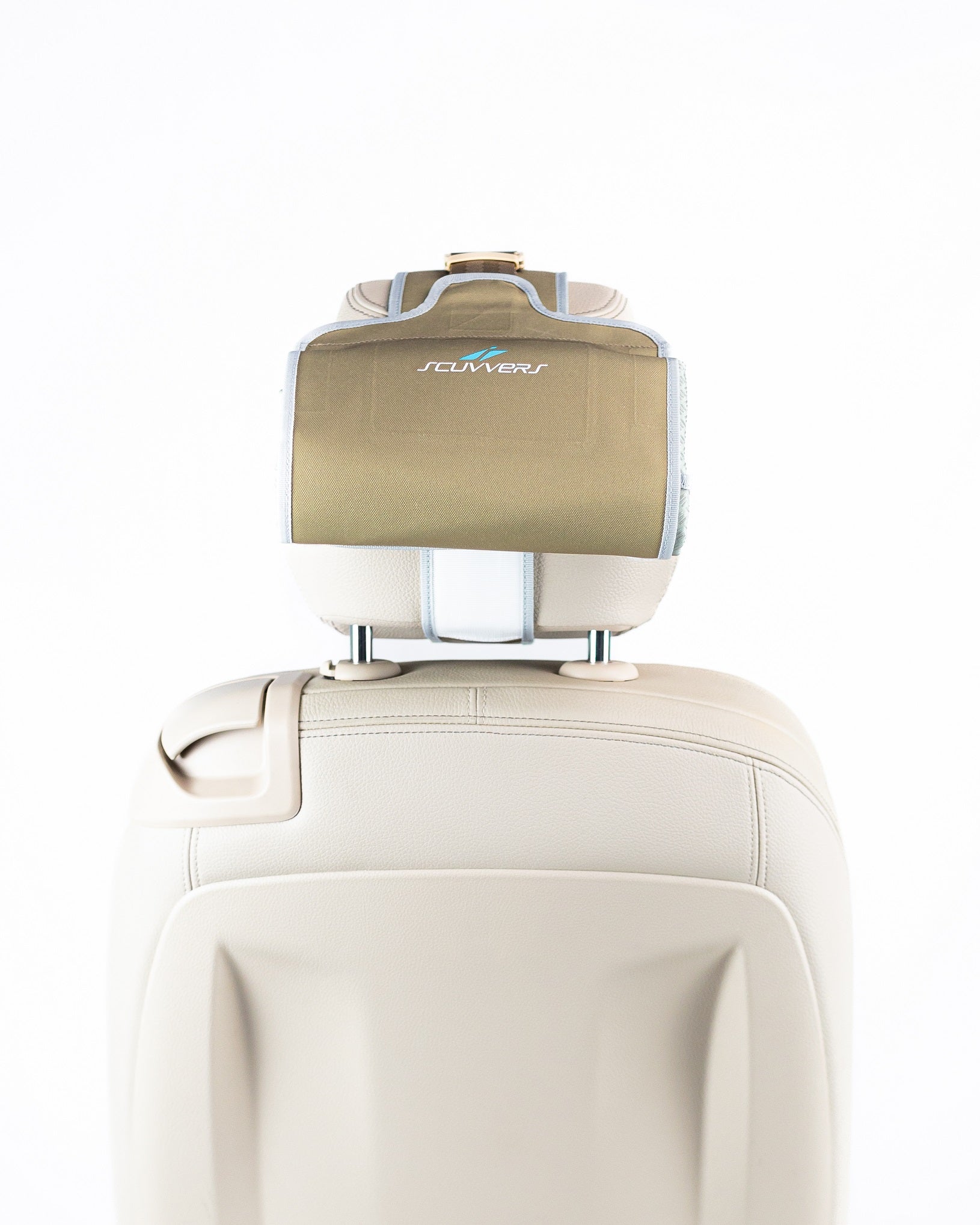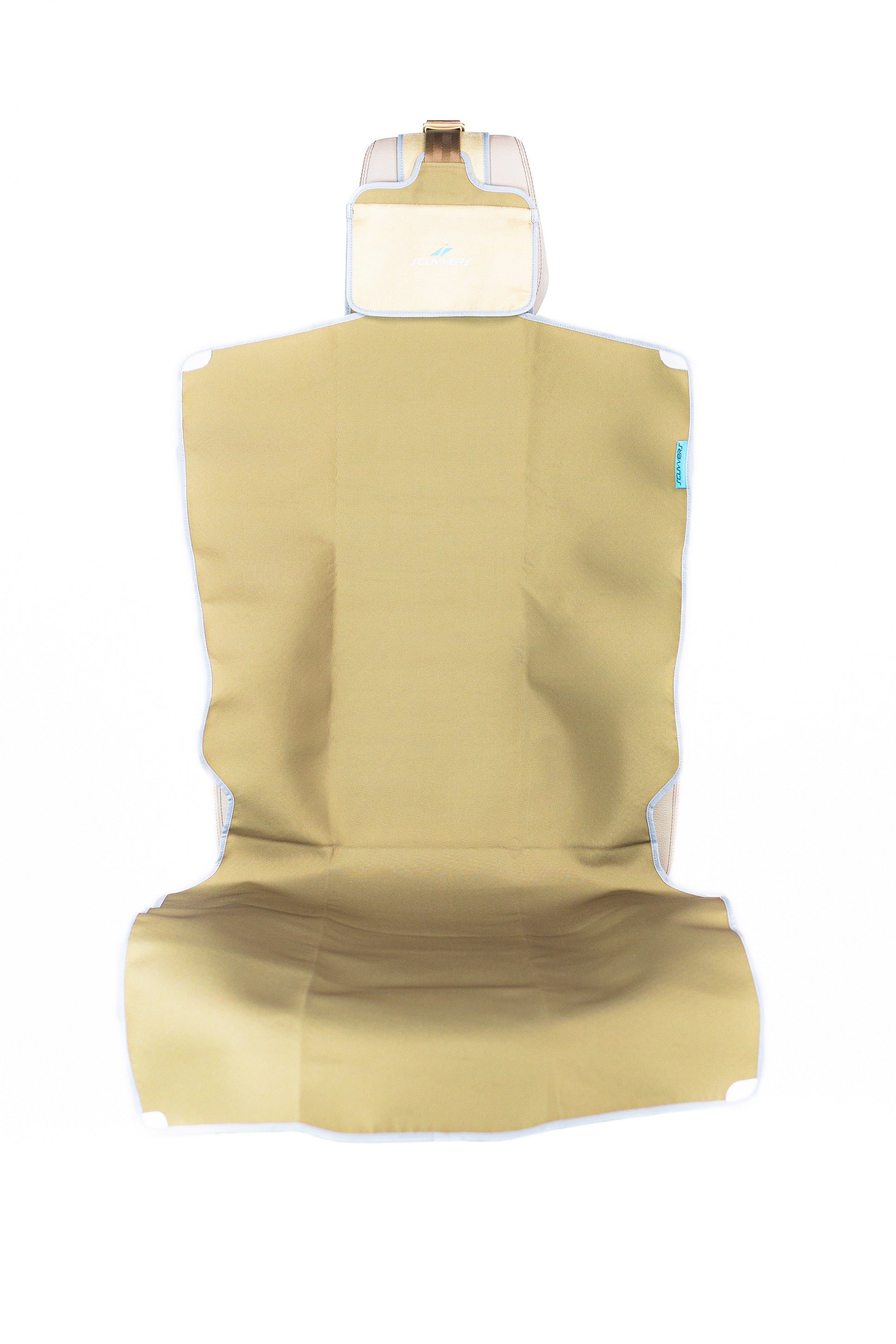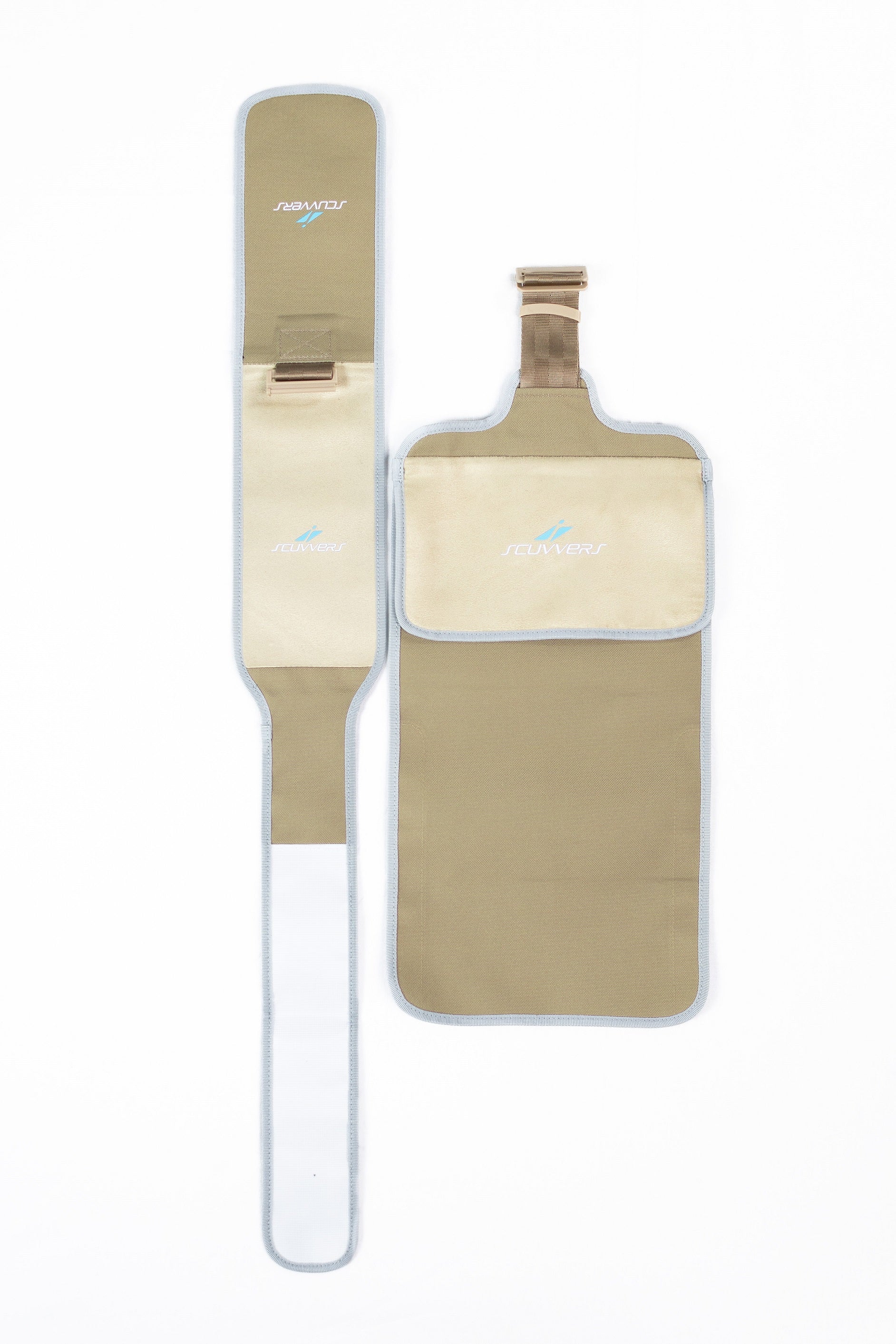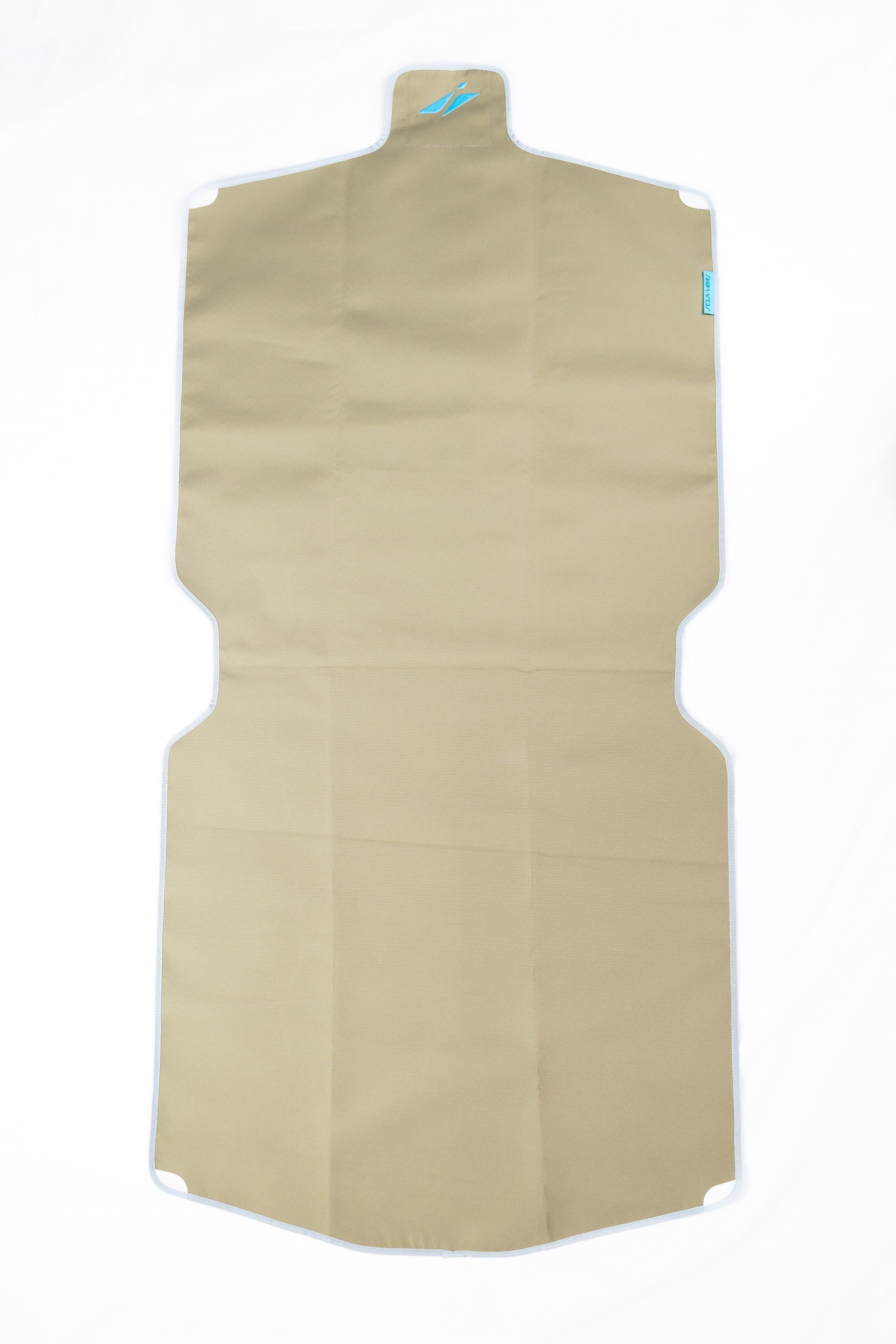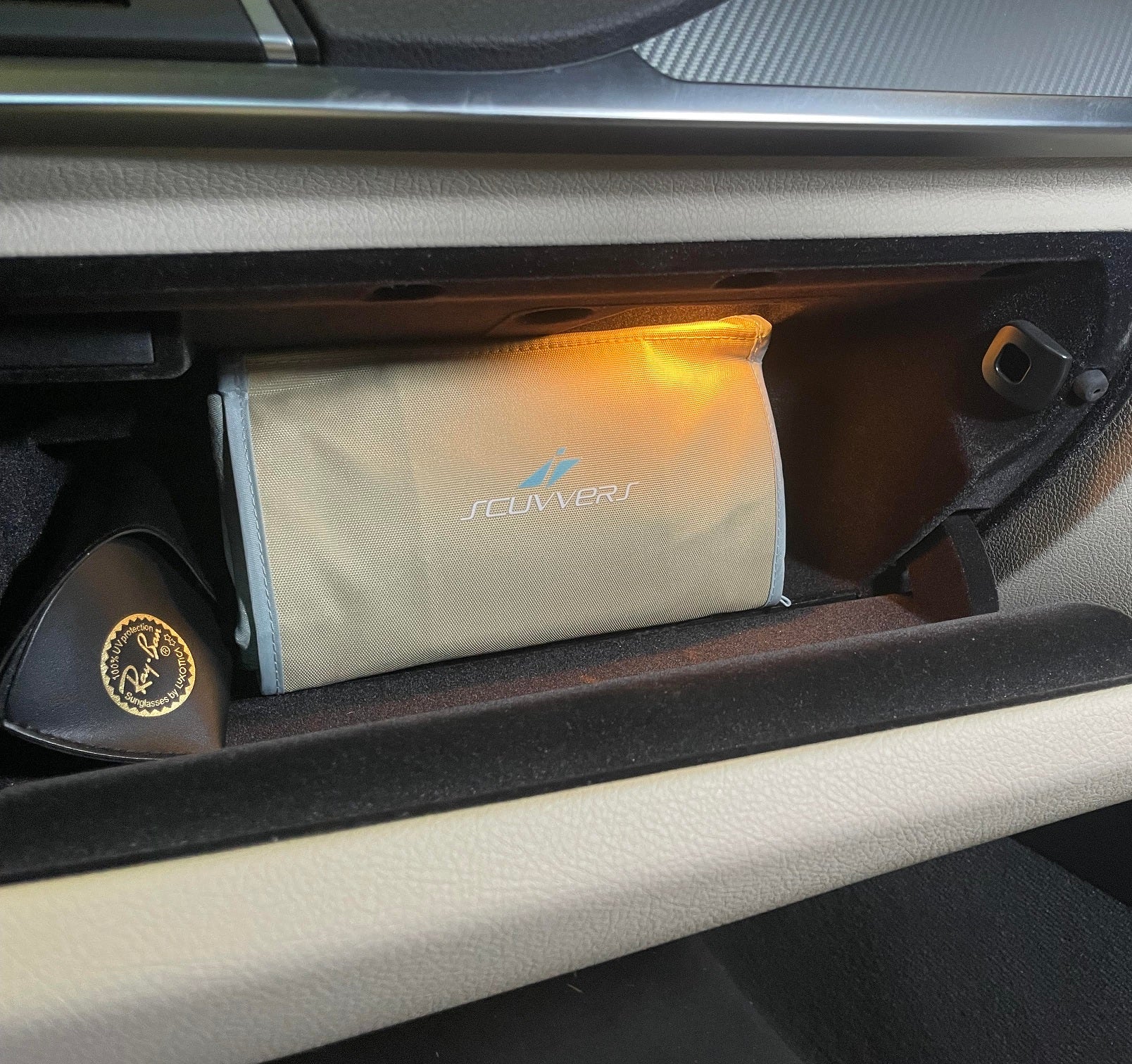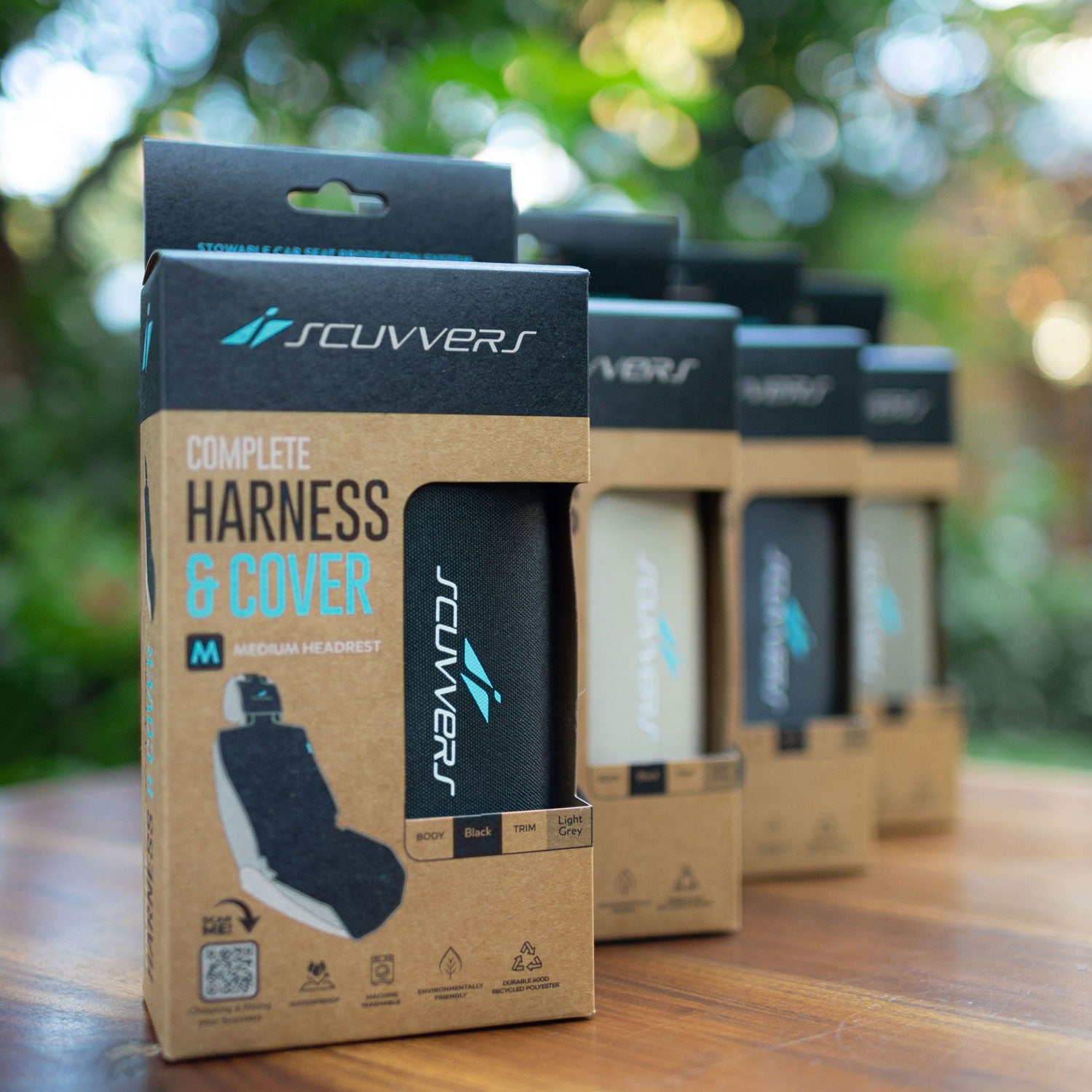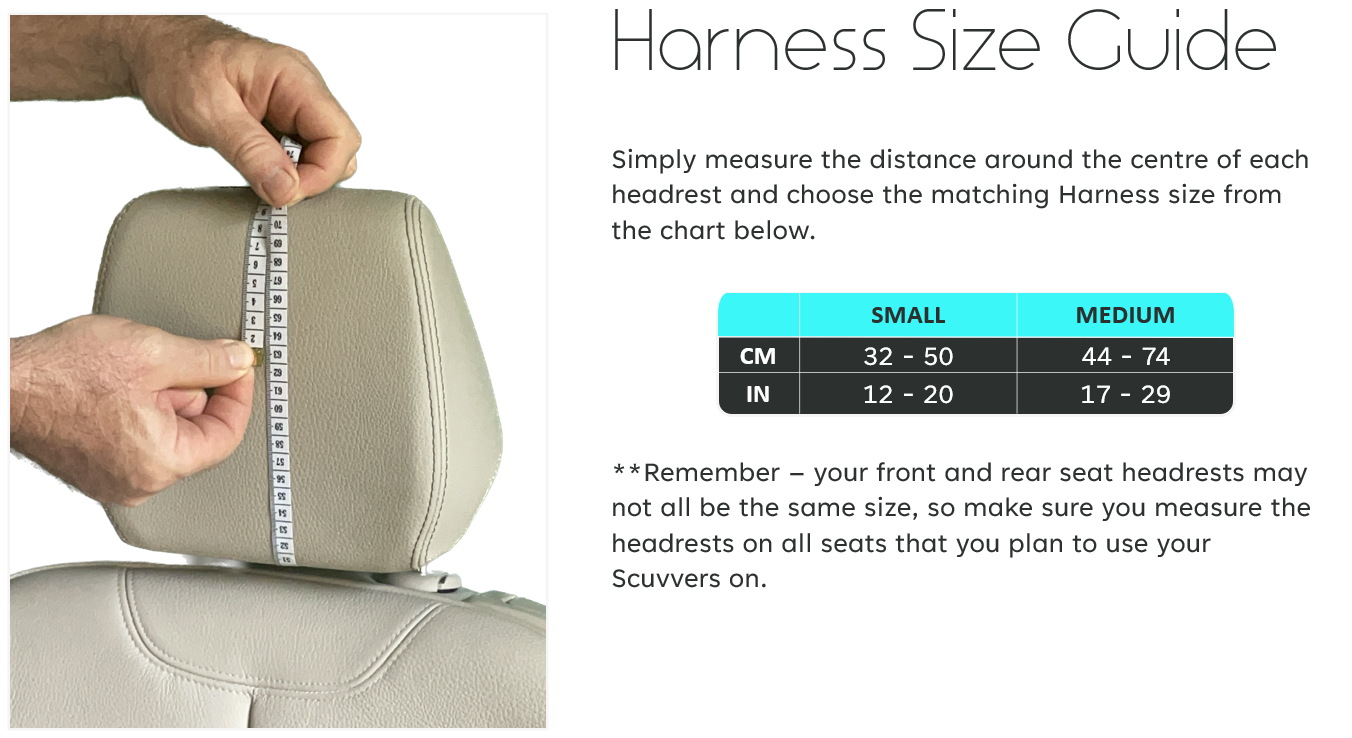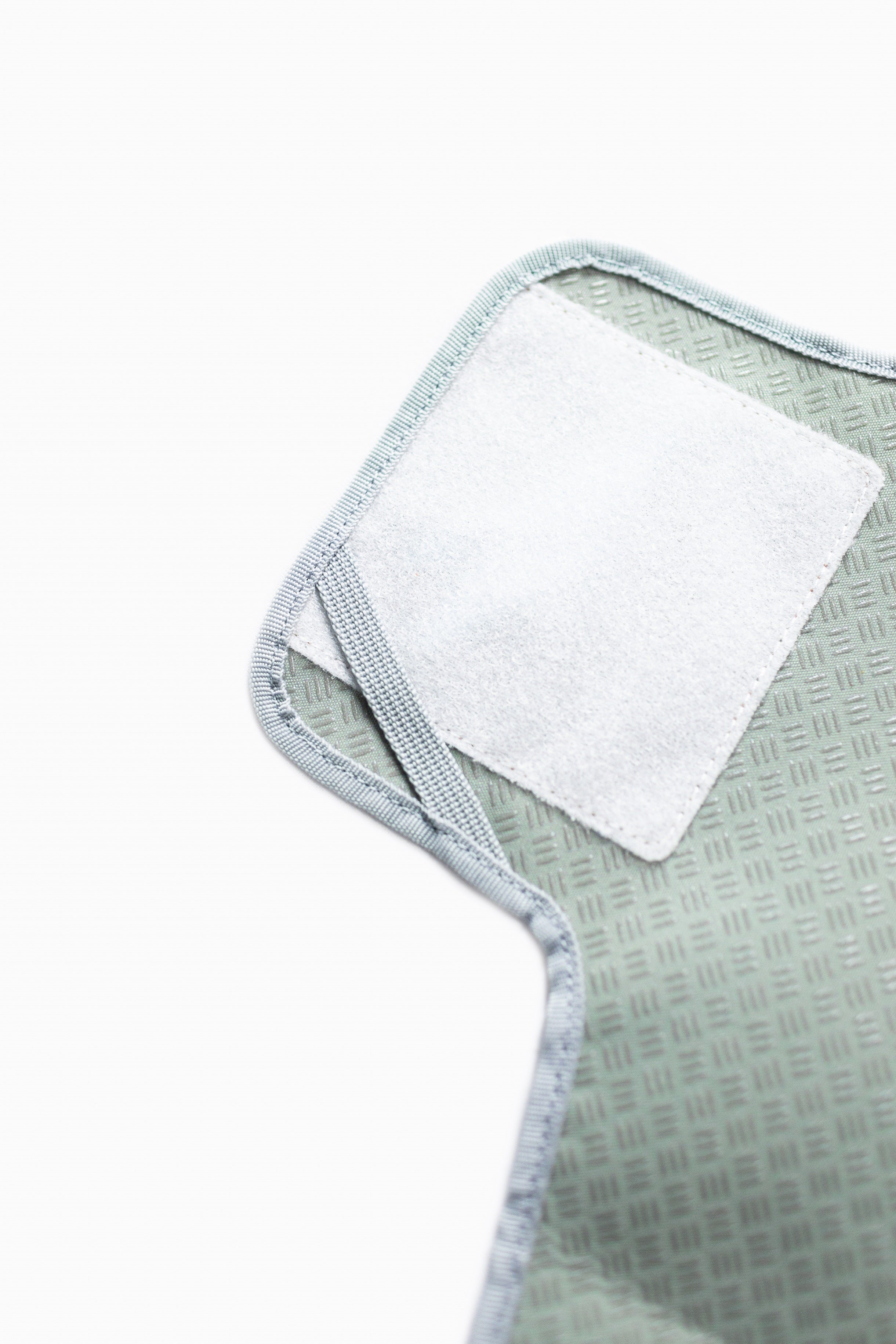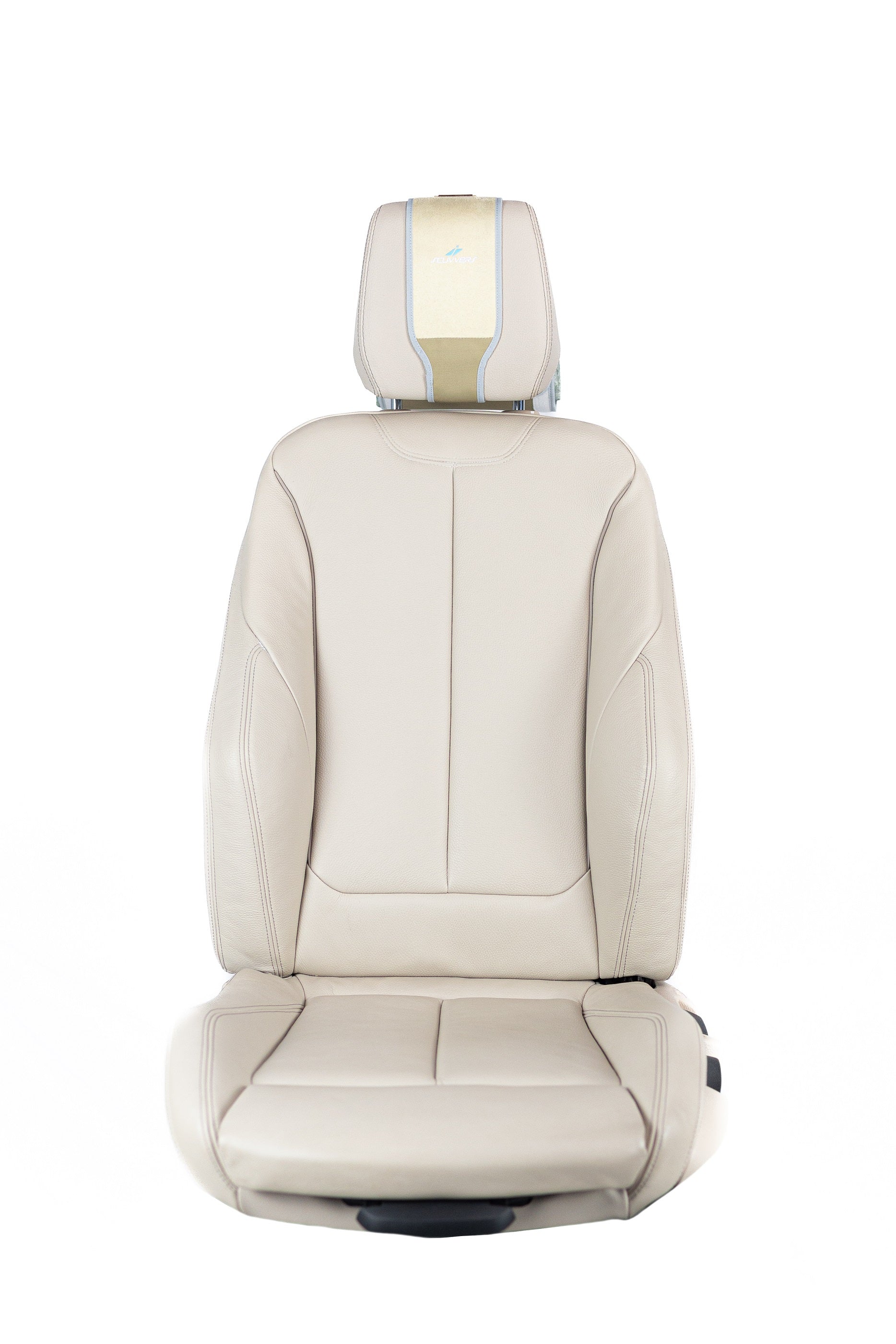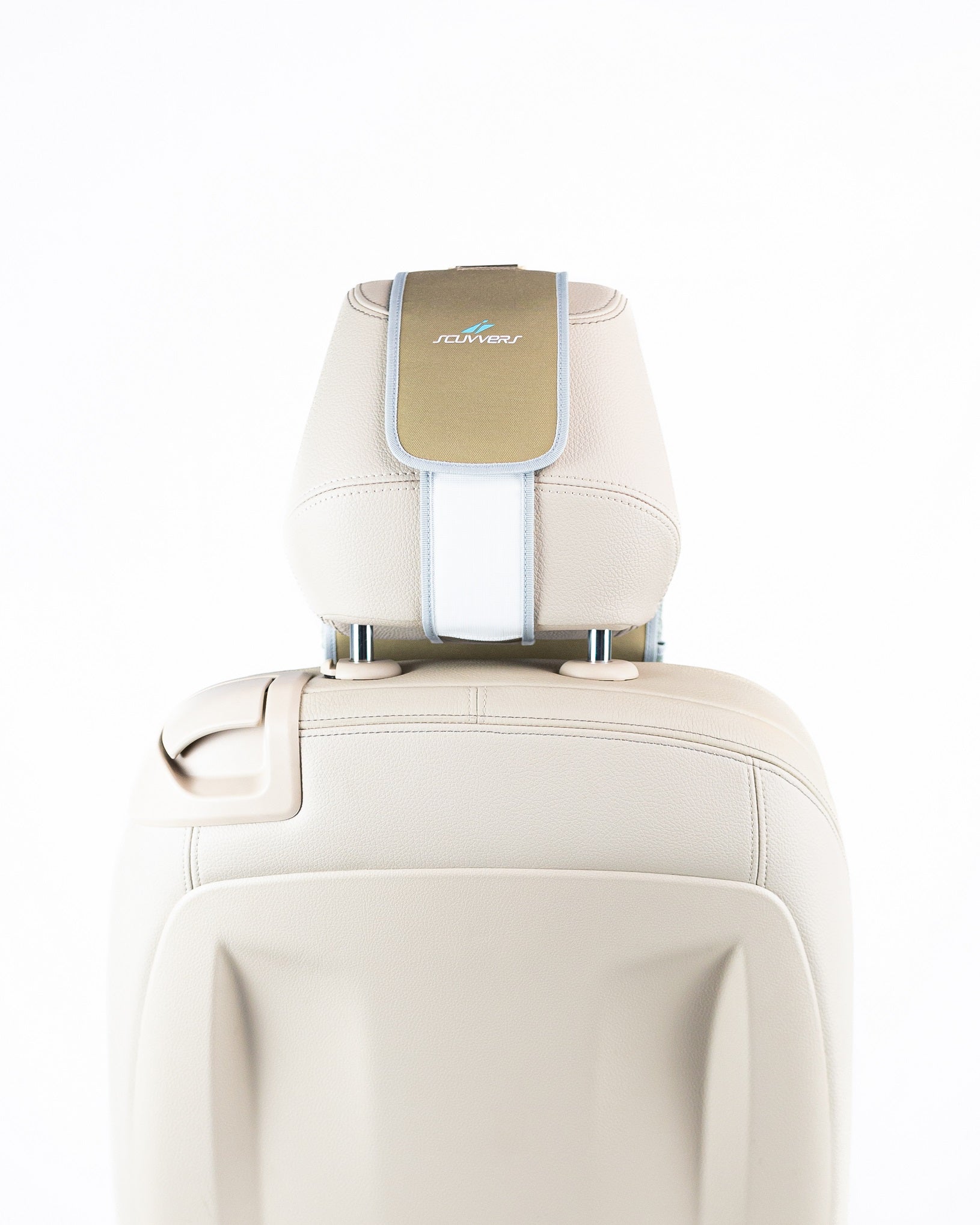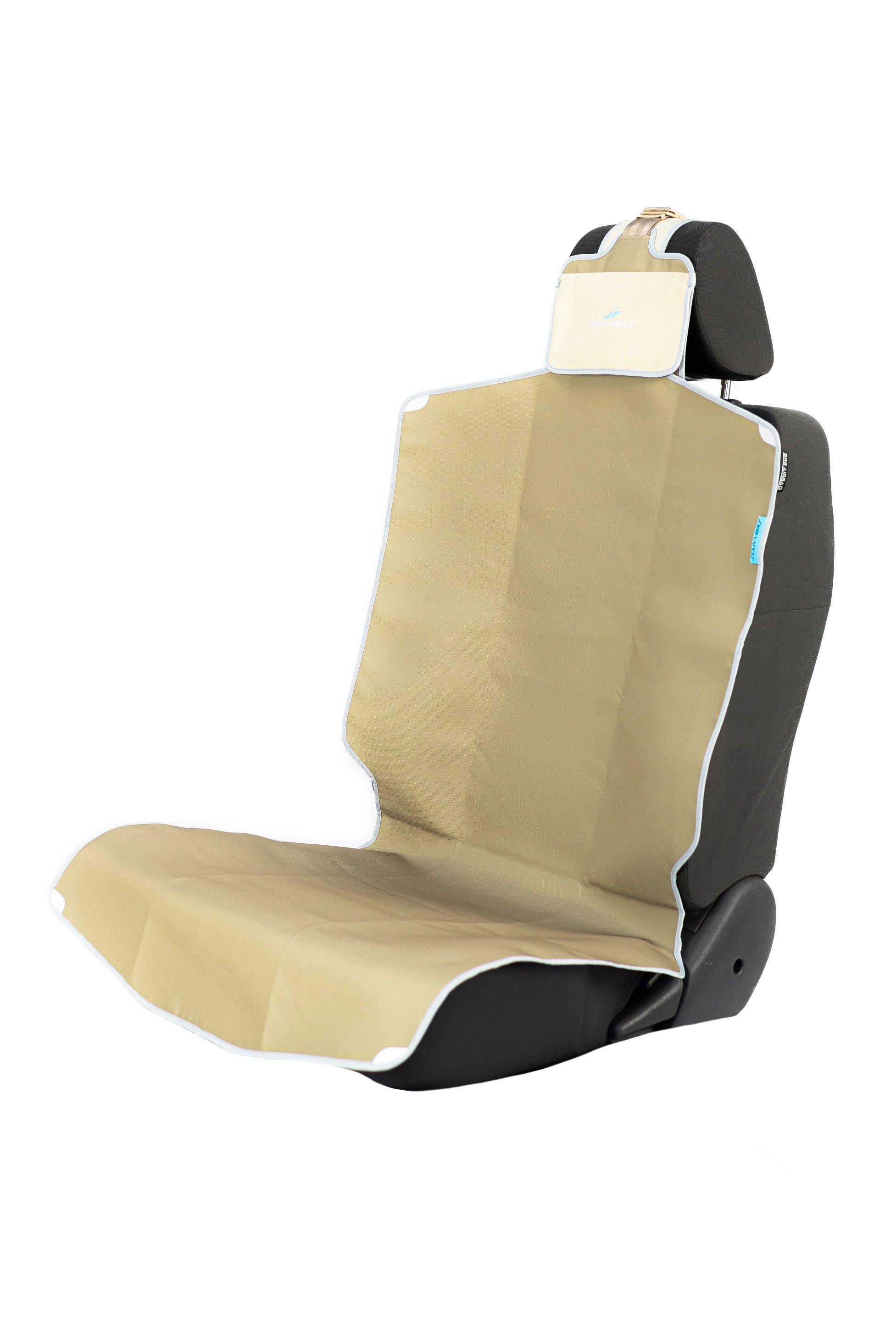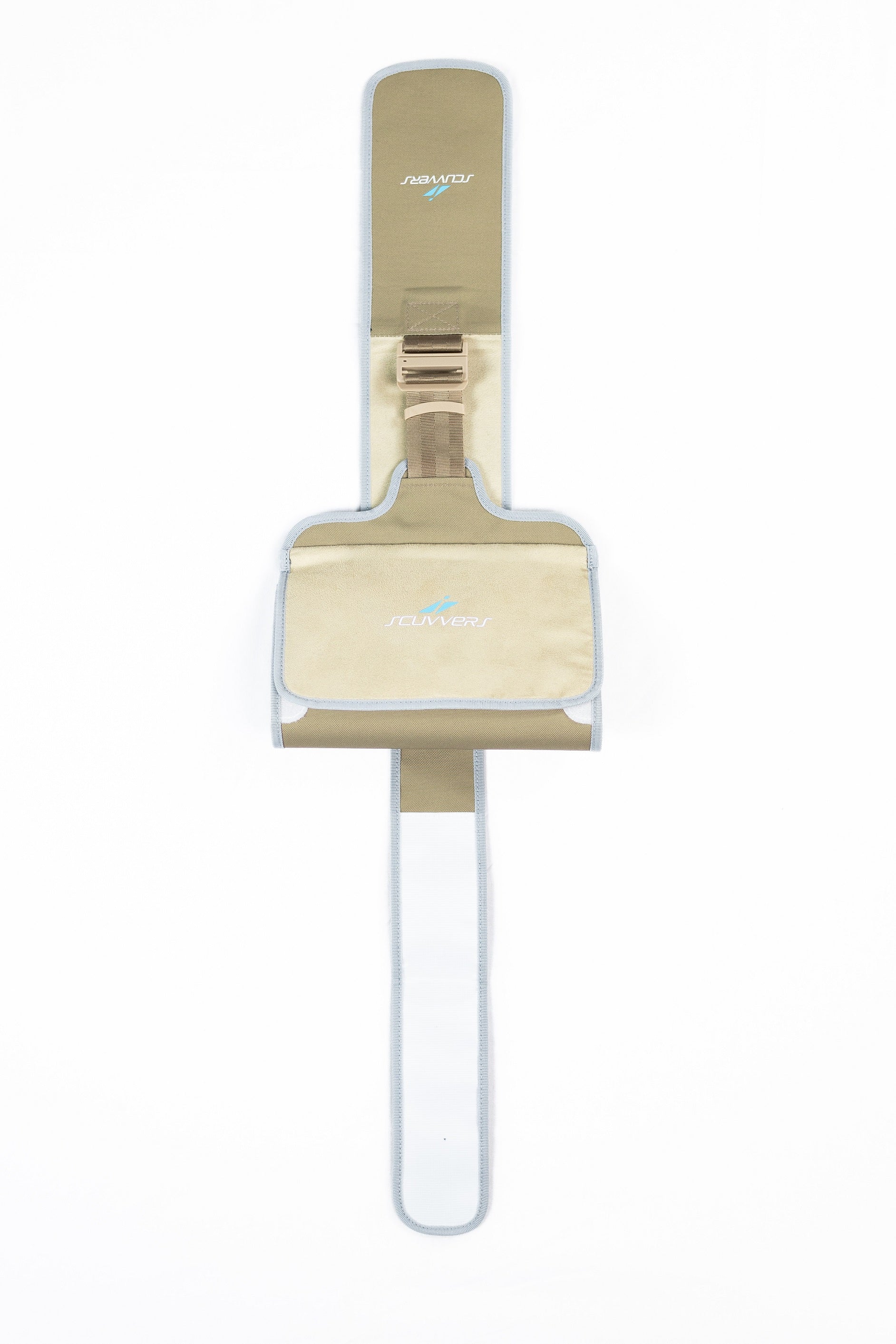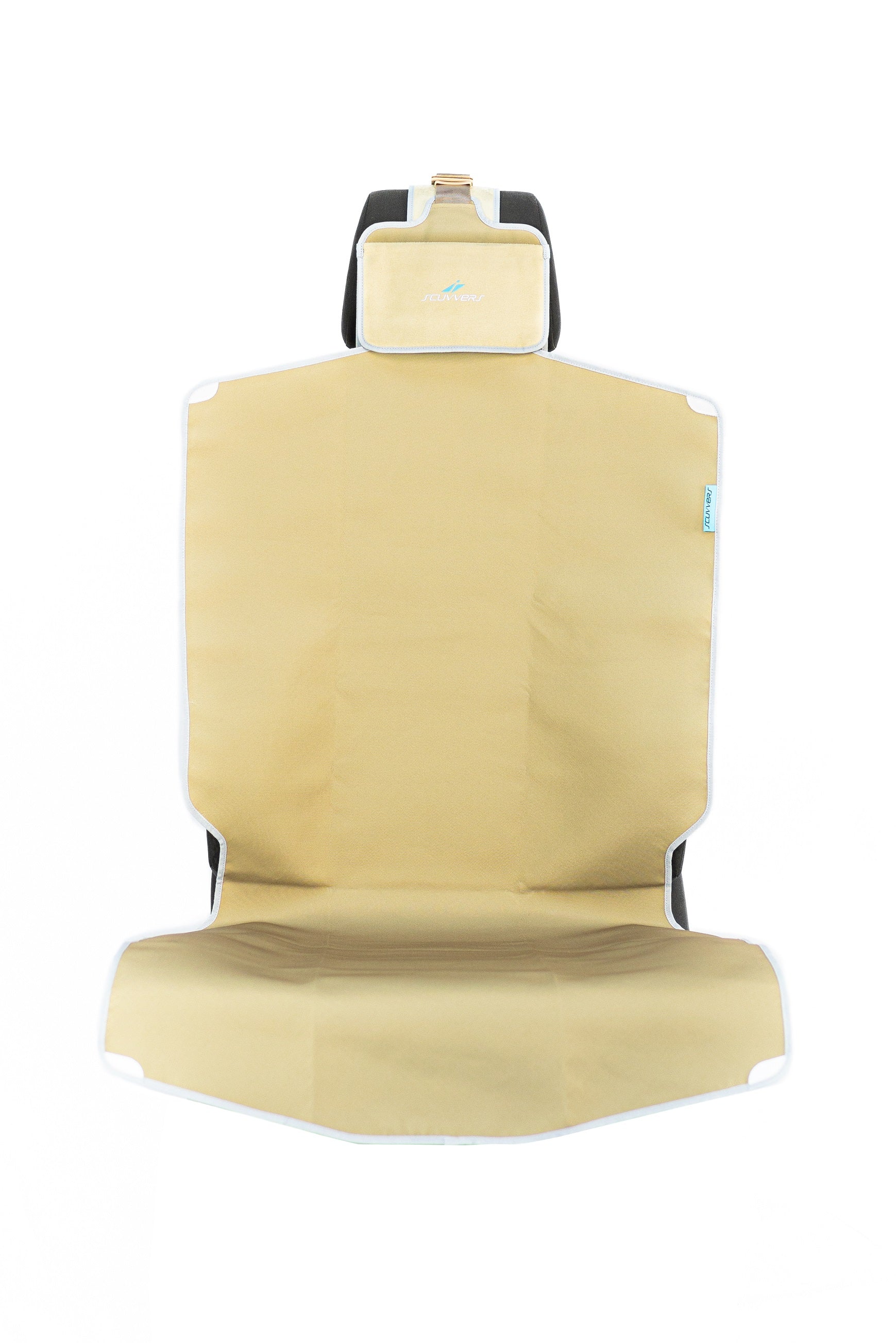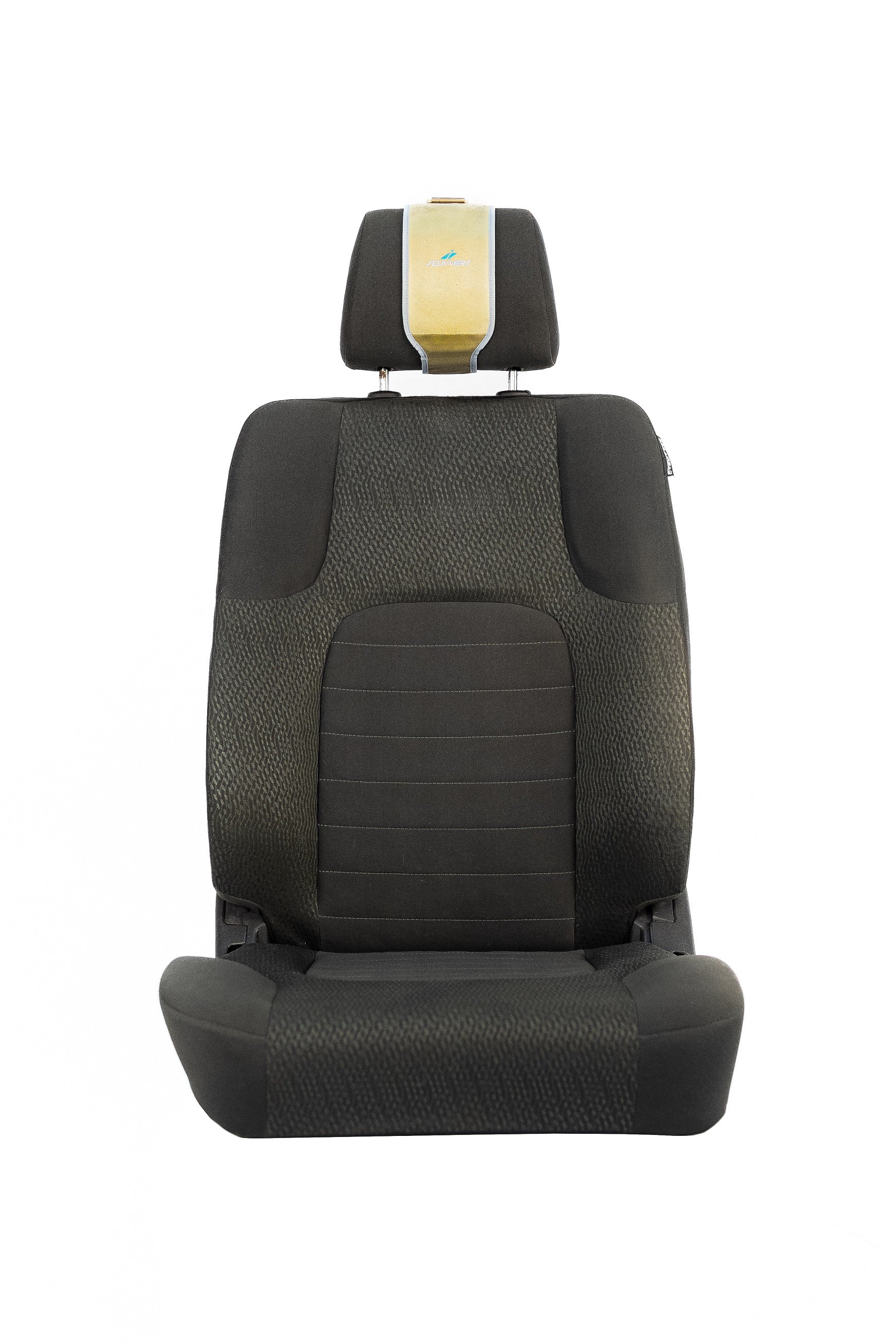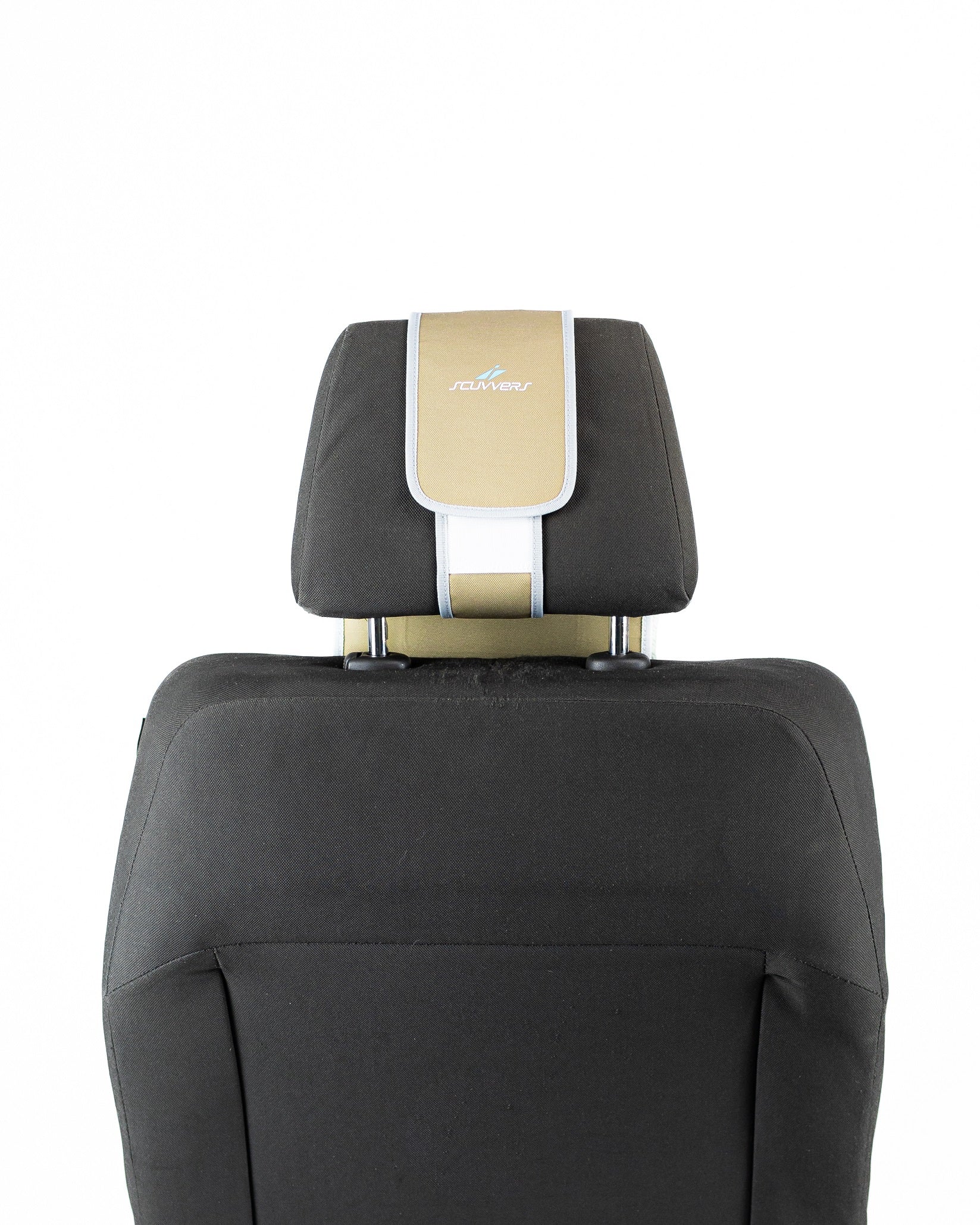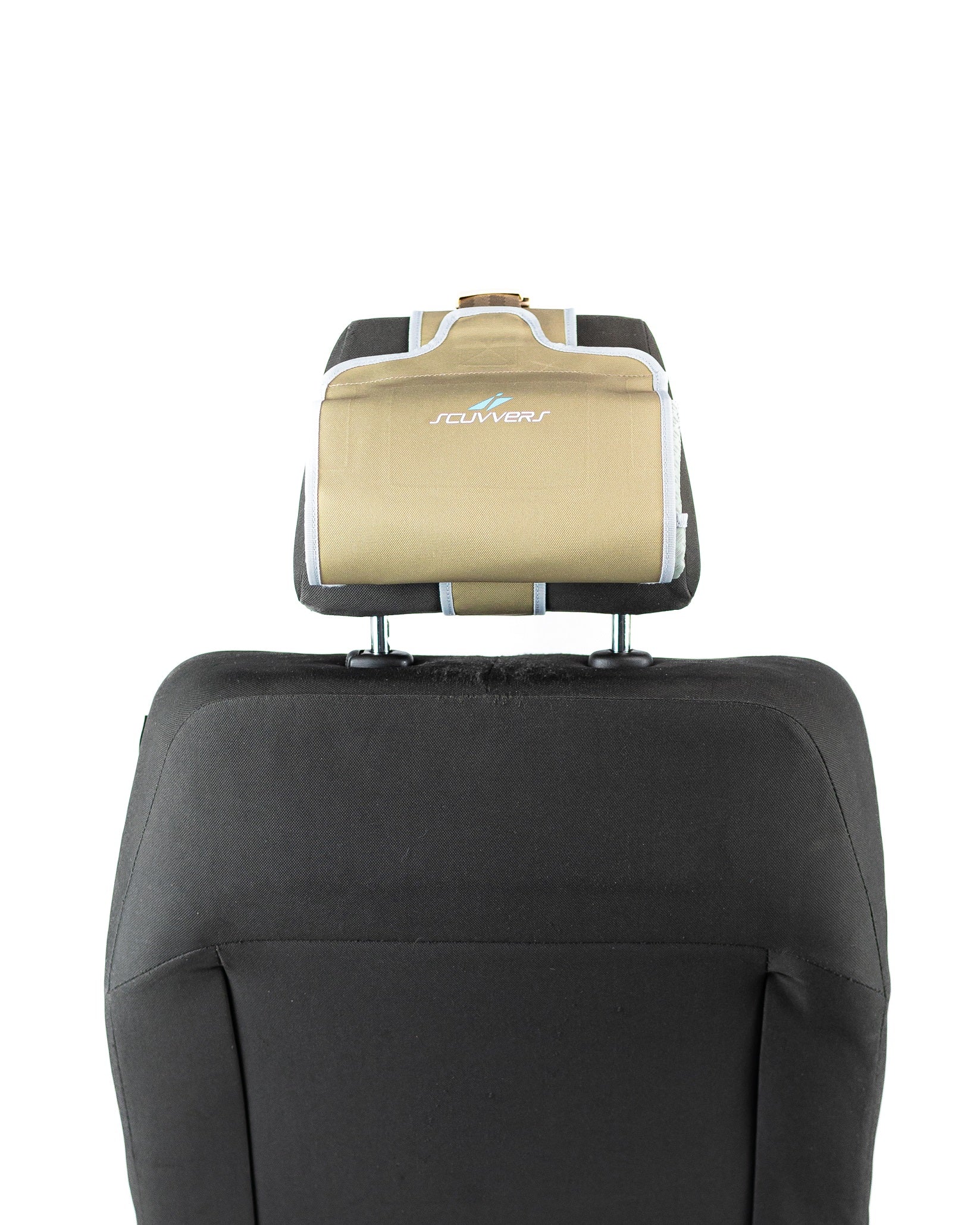 Scuvvers are the perfect choice if you're looking for a sustainable seat protection solution for your car, van or truck. There when you need them and stowed when you don't, Scuvvers are convenient, compact, and easy to use.
Our Latte coloured Scuvvers seat protector & harness set is perfect for protecting your lighter coloured seats, but also works as a great contrast colour to a standard black seat! Protect your interior from sweat, dirt and spills. Get ready for long-lasting seat protection!

The Complete Scuvvers set includes everything you need to protect one seat:

1x Scuvvers seat cover in latte

1x Scuvvers headrest harness in

 

latte
Tech specs:
Made from over 90% post-consumer recycled textiles

High quality silicone non-slip backing to avoid slipping

Machine washable

Stows into pouch, which is detachable from the headrest harness
Scuvvers warrants the Product against defects in materials and workmanship for a period of 1 year from the date of original purchase, when the Product is purchased through an authorized reseller.
Read more about our warranty here.
WHY SCUVVERS?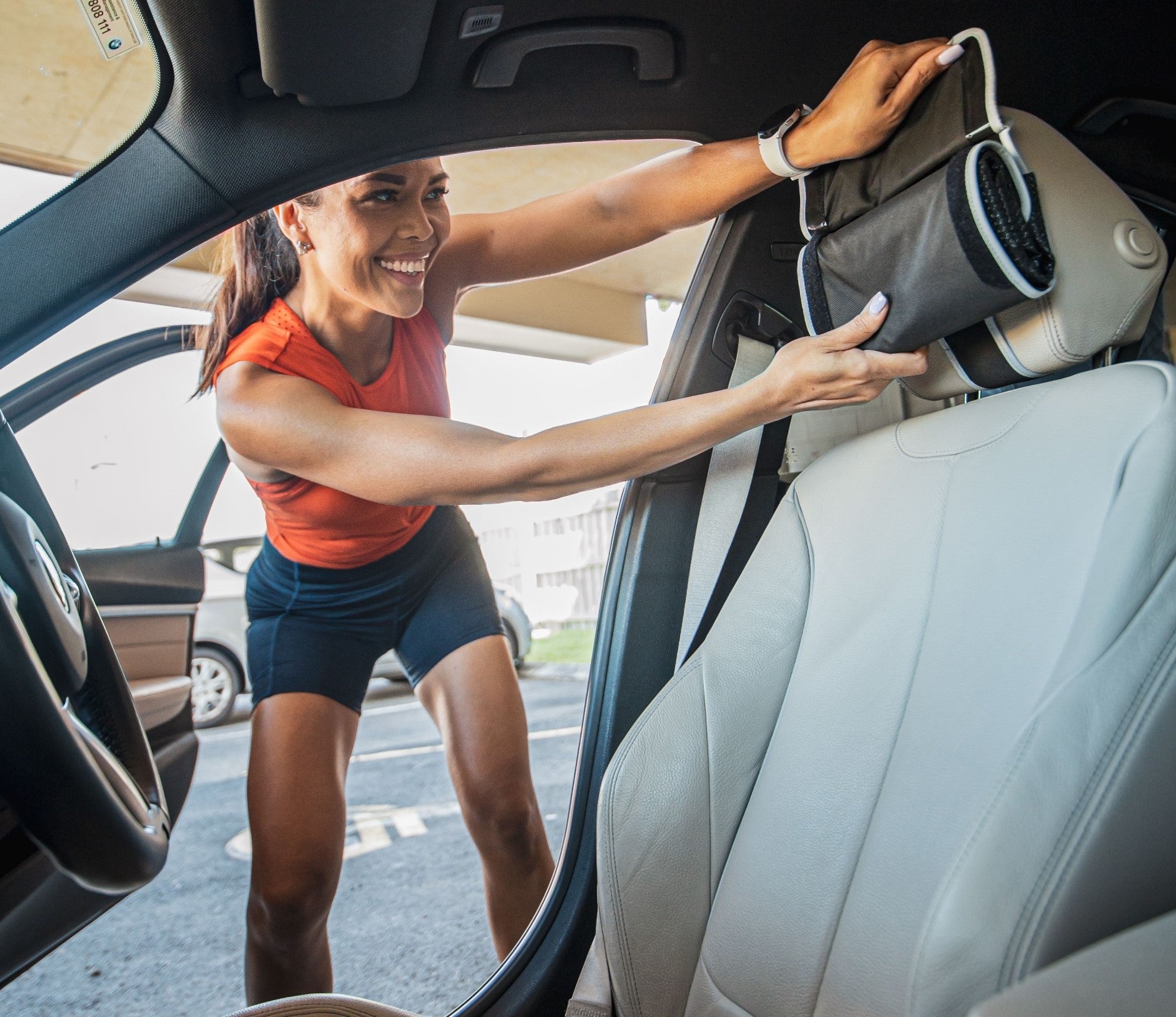 SMART
THE WORLD'S FIRST DEPLOYABLE SEAT COVER - WATERPROOF, NON-SLIP , MACHINE-WASHABLE AND STOWABLE
FAQs
If your car seats have headrests that are separate from the main body of the seat (usually mounted on two posts so you can adjust the headrest height), then Scuvvers are compatible with your car.
If your car's headrests are integrated with the seats but there is an opening for the Scuvvers strap to pass through, then Scuvvers still may work with your car but get in touch with us to check.
Scuvvers are very nearly universal, but because car headrests come in so many shapes and sizes, we had to create two sizes for the Harness.
To make sure you order the correct size, just watch our How To video.
Yes. Scuvvers are tested to a waterproof standard of 2000mm, so you can sit on your Scuvvers in your wetsuit, boardshorts or bikini without worrying about soaking your seats.
This doesn't mean that water will never pass through the fabric, but it is made to repel water for a long time (more than 2 hours) before any penetrates.